Banxso: The Trading Hub That Requires Less and Generates More
The phrase "not your grandfather's bank" sounds like something that would be easily thrown around by a boomer! This phrase most likely refers to generational wealth you've inherited as gen z kids and are thriving on.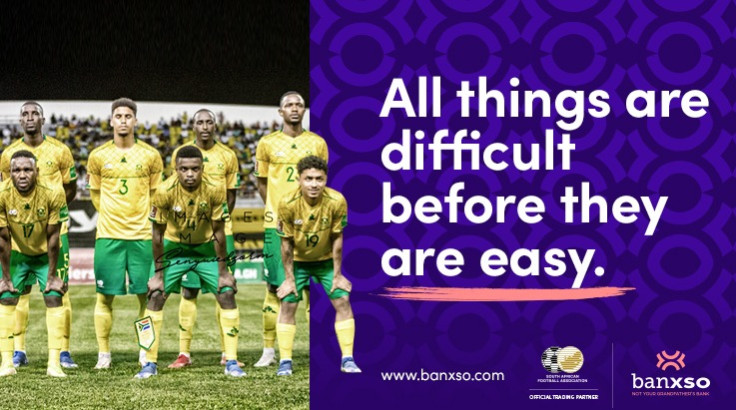 However, in South Africa, you wouldn't need one becuase they have Banxso! What is the correlation between Banxso and your grandfather's bank?
The trading platform Banxso will never induce the desire to acquire money through inheritance. What you make might be simply multiplied and compounded via the platform.
With their trading platform, the broker demonstrates that anybody, including you and I, can trade given the proper information, training, encouragement, and equipment.
Banxso X is quicker, more potent, and easier to utilize than anything our trading forebears used. The best part is? It is mobile-friendly and enables users to trade on the go. Their site offers a whole range of tools that include:
TradingCentral
InvestingPro
an Economic Calendar
A customized daily email
TipRanks
These are super handy and would make any user's experience super convenient and worthwhile.
How does Banxso add value?
Being the broker you want to deal with is the basic tenet on which Banxso was built. Since then, they've developed from a small business to a network of offices.
Banxso has done this by offering:
Free Training: First and foremost, something that is more important is education. Even the most seasoned traders and investors must continue to train to stay on top and maintain their advantage.
Banxso offers several tools to assist you in comprehending the business, from online courses to specialized mentoring programs.
Trading with ZERO Commissions is not expensive; it is FREE. Zero commission indicates that there are no additional costs. Banxso doesn't charge you a fee when you purchase or sell financial assets, unlike the majority of brokers.
Execution Transparency: Banxso is a fully licensed FSCA broker, making it secure with added transparency. It is believed that all of their clients need to have access to a transparent and aggressive pricing structure.
With value-added initiatives like these, some of the most important products they offer are:
Forex
Stocks
DMA shares
Indices
Commodities
At Banxo's heart
As they level up in the country and gain the recognition they deserve, Banxso is proud to sponsor the national football team "Bafana Bafana." Alongside this, they are also making strides in giving back by supporting, MonkeyBiz, a group of regional artists that offers South African artists the ability to celebrate, display, and sell their work.
Giving back is at its core and deeply embedded into its business model. They believe in giving back to the economy they come from and supporting local.
What does the sponsorship with Bafana Bafana entail?
The collaboration will assist Banxso in raising awareness of its new brand through branding throughout the Bafana Bafana calendar season, content on the South African Football Association (SAFA) website, as well as through customer and fan activations online and at various events, with a variety of special deals and offers.
Dr. Danny Jordaan, president of SAFA, expressed his excitement for the current endeavor and hoped the cooperation would develop over time.
They are inspired by Banxso's passion and perseverance in creating such a great company from scratch and find similarities between them and Bafana Bafana in their pursuit of excellence. It is acknowledged that the cooperation between Banxso and Bafana Bafana is in an exciting phase following their recent debut.
Bafana Bafana personifies Banxso's plan of being edgy on and off the field; there are many similarities between collaborating with them and the senior men's national team as they made strides to obtain that competitive advantage.
Big or small, new or experienced, professionals or enthusiasts, Banxso is delighted to sustain that edge and to treat each of its clients equally.
FOLLOW MORE IBT NEWS ON THE BELOW CHANNELS