Barnes & Noble Inc. To Unveil Four Stores With Restaurants Serving Alcohol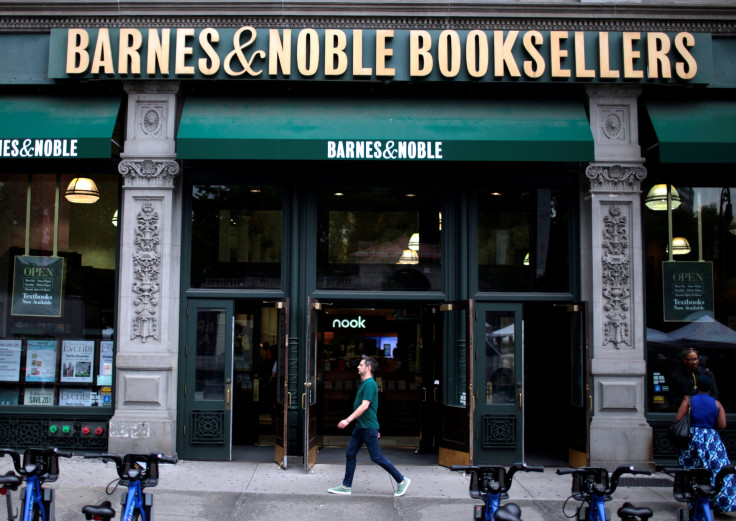 In an attempt to overcome the recent slump in business, Barnes & Noble Inc. announced Thursday that it is set to unveil four concept stores in the next year that will feature restaurants serving alcohol.
The announcement came during an investor conference after the bookseller reported disappointing fourth-quarter results Wednesday. For the quarter ended April 30, comparable-store sales were down 0.8%, while total quarterly retail sales, which include the stores and the BN.com online business, fell 2.2% to $850 million, reported the Wall Street Journal.
The chain that owns 640 bookstores nationwide, aims to combat weak store traffic with expanded cafes serving beer and wine in order to draw more shoppers into the bookstores and keep them there longer. As of now, it offers pastries, sandwiches, Starbucks coffee and Wi-Fi in its cafes. In addition to this, the four new stores will offer a full breakfast, lunch and dinner menu, together with waiter service.
Chief Executive Ron Boire said, "We're going to offer good food, and because we're Barnes & Noble it's going to be affordable, not $50 dinner entrees," according to the Journal.
"Our new cafes will be a major commitment to hospitality and will contribute a larger percentage of sales in our stores," said Jaime Carey, the newly announced president of the company's restaurant group, according to the New York Post.
"Our goal was to develop a better bookstore that provides more public space," Carey said, and "where books are still the hero."
The first concept store is expected to open in Eastchester, New York, in October. According to Boire, the store has an outdoor component, with amenities, including a fire pit and bocce court.
This will be followed by locations in Edina, Minnesota, Folsom, California, and Loudon, Virginia.
With the announcement, the company's shares went up 7.9 percent in New York. The stock is now up 29 percent this year.
© Copyright IBTimes 2023. All rights reserved.