Beezer Review: The App Maker Without Coding
This article uses affiliate links, which means if you purchase products through these links, we may earn a commission. Click here to see our
T&C
. For licensing please click
here
.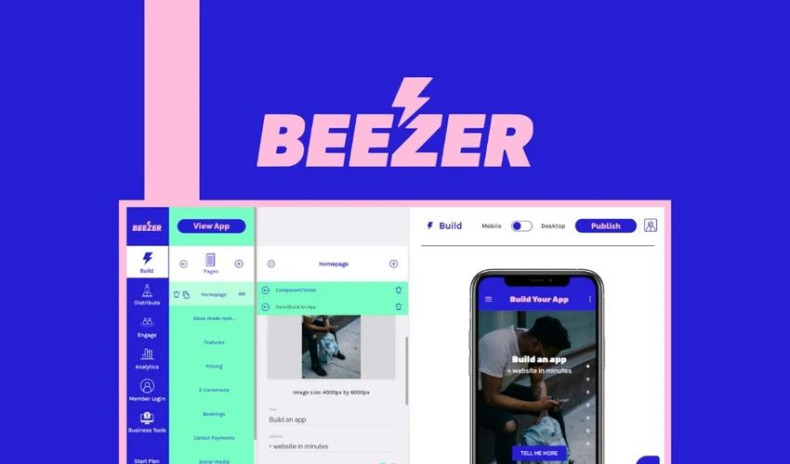 Making use of the latest technologies has become essential in getting ahead. Businesses, big and small, rely on technology to better connect with their customers, especially with the rise of e-commerce.
With about 5 billion internet users around the world, businesses shouldn't be limited to the traditional ways of selling. They must step up their game by being unique, innovative and creative to make their brand better known. Competition is tough, and it'll only get tougher over time.
To be more engaged with your customers, you should develop a mobile app for your business. It's one of the most useful marketing platforms to increase brand visibility and get ahead of competitors. You may also customize it with features that perfectly represent your brand's image or better cater to your target audience.
But if you're worried about the cost, especially small businesses who are just starting out, then check out Beezer. It enables you to create an app without the hassle of studying codes or hiring a professional coder. Say goodbye to extra costs and hello to more revenue.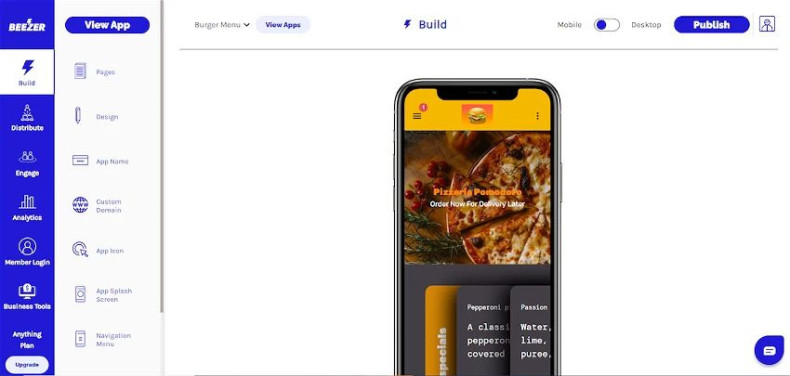 In just less than 24 hours, Beezer guarantees you can create an app thanks to its easy-to-use features. All you need to do is drag and drop elements and Beezer will work its magic.
The software creates a progressive web app (PWA), which has similar features to a native app, but it can help you save money and time and can be easily shared with a URL or QR code. There's no need to code and it can be accessed on any device, may it be on a laptop or mobile device. It also doesn't compromise functionality. Instead, it increases user engagement and customer conversion.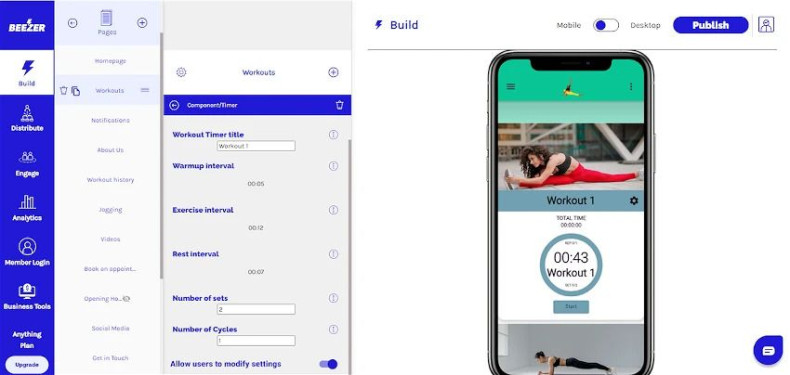 Beezer offers promising features that will give you an advantage over competitors. It's one of the most advanced software that you can integrate with various apps such as Canva, Shopify and many more. Your app may also be customized with different fonts, colors or images to make it trendier, more creative and eye-catching. It's also very convenient as you can connect the app to PayPal and directly receive payments from customers.
But the benefits doesn't stop there, the following features make Beezer stand out even more.
Beezer allows your customers to easily install the app without visiting the App store and go through extra steps. Once they receive the link or QR code through email, SMS, social media or any online sharing platform, it will be downloaded to their devices.
If customers are satisfied with your services or products, it's most likely they'll share your business with their friends and loved ones. To make it easier for them, the software offers in-app sharing where users can share your app with people in their network or social circle.
To make sure that your app is up to date, you'll receive real-time notifications on what you need to improve on. You can quickly make changes without waiting for Beezer's approval. With this, your customers will always be satisfied with using the app.
The PWA experience it offers is like no other. Even with weak connectivity, the app still has a short loading time so customers can seamlessly browse through the app without interruptions. Compared to native apps, customers will surely enjoy this as it doesn't consume too much storage in devices as it's about 90% smaller.
One of the most important aspects of any marketing strategy is using search engine optimization (SEO). Without this, visibility of your business will decrease on search engines like Google, Bing, Yahoo. You don't have to worry about this anymore because you can easily connect it to search engines. It guarantees an increase in traffic both for your app and website.
Customers won't need internet to access your app. With PWA, they can still enjoy all its features offline. Note that this app is secure from third-party organizations or hackers as it is SSL certified.
Beezer Reviews
According to most users, Beezer is one of the most easy-to-use software in the market. It's "straightforward and simple," hence, instructions can be easily followed. It also provides one of the best online support and is not too expensive.
However, some have observed there is limited customization features such as templates, animations and color options. If you don't mind these, then you should definitely try Beezer.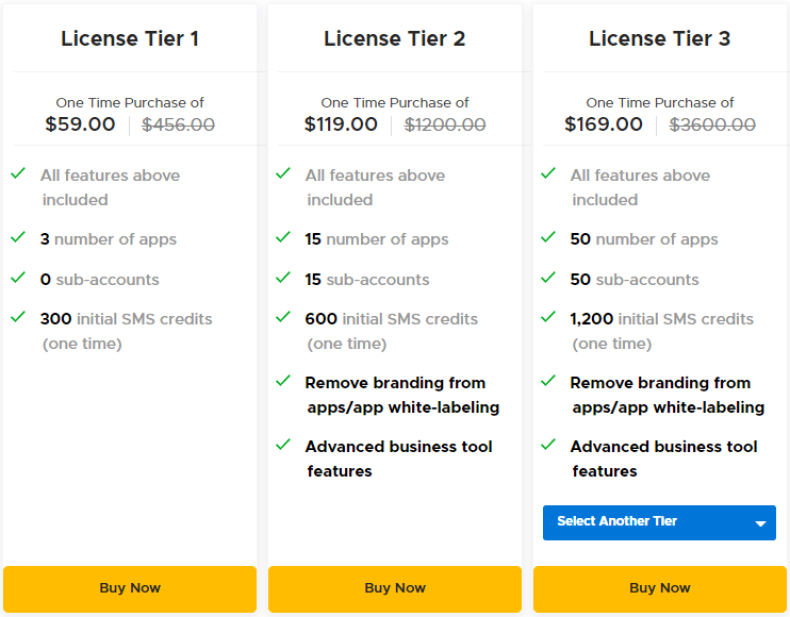 Through AppSumo, you can have lifetime access with a one-time payment. There are five licensed packages to choose from, with prices starting at $59. All packages include one usable and sharable PWA, access to Android, Apple and desktops, direct distribution, unlimited push notifications and many more. If you need to create more apps, have different sub-accounts and want SMS credits, you should upgrade your package.
If dissatisfied with their services, you may cancel the subscription and get a 60-day money back guarantee.