Best Amazon Black Friday Deals On Tablets, Laptops, Gaming Consoles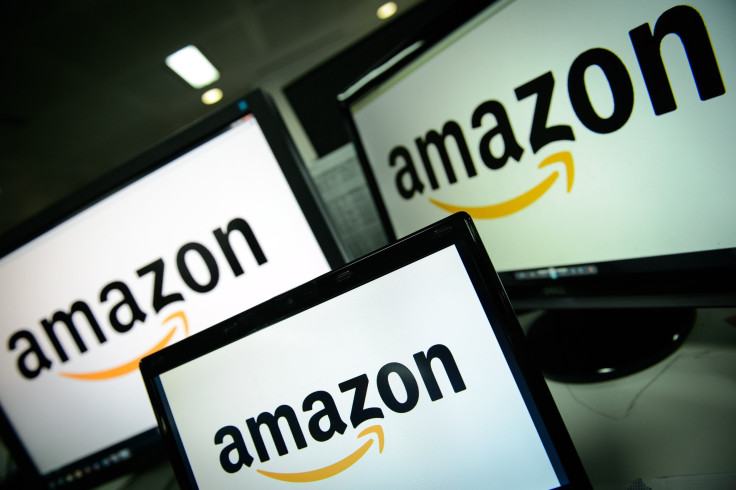 Amazon's Black Friday sale is shaping up to be quite something, with great deals available on the retail giant already. As the actual hour of sale draws nearer, even more deals would possibly be added.
Aside from other brands, Amazon is also heavily promoting its own devices and services as part of the Black Friday sale. For instance, the Amazon Echo speakers go on sale starting from $39.
One of the huge stumbling blocks in getting the best deals on Amazon on Black Friday is actually claiming the deal before it runs out. Amazon is known to sell out super-fast whenever a popular product is on sale as part of the deals or the deal of the day. Which is to say, if you are interested in any of the deals below, make haste.
Samsung Chromebook 3 (4GB RAM) - $159 (was $189)
The Chromebook 3 is considered as an all purpose computer, packing enough power for an average user to do just about anything that you wish to do with a computer. The highlight is that the device comes at a rather lower price compared to other brands. With a $30 discount, Amazon has made the proposition even sweeter.
Huawei MateBook E (Microsoft Signature Edition) - $499 (was $799)
If a Windows 10 tablet is what you are looking for, the Huawei MateBook E is something you could check out. At $499 (the price of an iPad Pro) you get a 2-in-1 tablet that can run desktop applications.
Samsung Galaxy S8 64GB (unlocked) - from $510
Widely reported as one of the best smartphones in the market currently, the Samsung Galaxy S8 gets a hefty discount on Amazon Black Friday deal. It's quite possible that Amazon may sell this one out at this price soon. So, better hurry.
PS4 Pro 1TB + Destiny 2 - $349 (was $449)
Gaming enthusiasts needn't get too disappointed by the fact that the deal which Amazon had for both PS4 Slim and PSVR have expired. There is still this pretty sweet deal up on PS4, that too with a Destiny 2 bundle.
Nintendo Switch - $299 (so long as stocks last)
It's unrealistic to expect the Nintendo Switch - one of the hottest new gadgets in town - to go on a discount sale anytime soon. But the good news is that the product is now in stock for Black Friday via Amazon. So, if you wish to gift someone the Switch and get on their good side, or if you just want to spoil yourself with it, you can consider this.
View deal here
Samsung 4K Smart TVs - 49 to 82 inches - $697 (starting price)
The discount on the Samsung 4K TVs vary depending on the size. The 49-inch model, for instance is down from $1,199 to $697.99. Meanwhile, the 65-inch model that was $2,199 now sells at $1,297.99.
DJI Spark mini drone - $395.98 (was $499)
DJI reputedly makes some of the best drones for the common consumer. However, what has been preventing a large number of people from buying their drones was the higher price. Here, you get to save over $100.
RAVPower 20100 Portable Charger - $49 (was $109)
If you are looking for a portable charger for your electronic devices, the RAVpower might be of interest to you. Not only is the price down by 54 percent, the unit is said to charge up to 75 percent faster than an average power bank.
View deal here
New Fire 7 Kids Edition Tablet Variety Pack - $129 (was $199)
To treat the kids in your life, you can check out the Amazon Fire Kids Edition tablet. With $70 off, they come in a number of colors.
View deal here
Fire HD 8 tablet 16 GB with Alexa - $49 (was $79)
This is yet another Amazon product that's on sale as part of the website's Black Friday deals. With a 38 percent drop in price, the table is now super-affordable and a great fit for gifting too.
Amazon Echo (2017) speaker - $79 (was $99)
One of the most talked about electronic products of recent times, Amazon Echo is sure to be a huge seller during Black Friday, especially since Amazon is selling it at a 20 percent discount. The product comes in multiple colours during the sale - "Heather Gray," "Charcoal" and "Limited Edition Red."
Amazon Echo Dot + Fire TV Stick - $54.98 (was $89)
The Echo Dot and TV stick come at a lower price on Black Friday. Your television room stands to get an upgrade with these.
Bose QuietComfort 25 - $179 (was $299)
Since newer smartphones tend to not have the headphone jack, now might be a good time to get a pair of great wireless headphones. The Bose QuietComfort 25 is an apt choice - a Bluetooth headphone that gives superior sound output along with noise cancellation. And of course, there is that 40 percent discount too.
Xbox One S 500 - $189 (was $279)
This Xbox deal comes with a great discount, so you needn't worry all that much about no games being included in the deal. After all, with the $90 saving, you could buy any game you want.
© Copyright IBTimes 2023. All rights reserved.
FOLLOW MORE IBT NEWS ON THE BELOW CHANNELS