Beyond Twitter, ISIS Gains 10,000 Followers On Encrypted Messaging App Telegram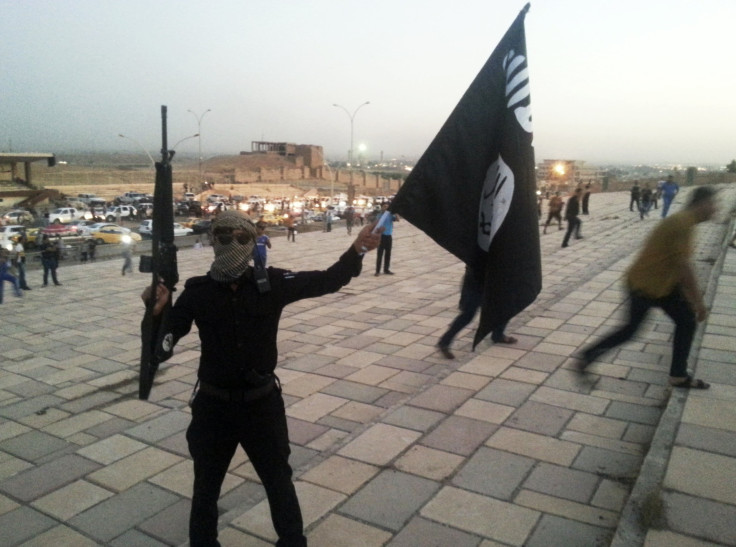 Islamic State group propaganda and recruiting efforts have spread across yet another social media service. The extremist group has gained more than 10,000 followers across 50 channels on Telegram, an encrypted messaging service whose selling point is privacy, International Business Times UK reported Tuesday.
The terrorist organization, also known as ISIS, has an official Telegram account with nearly 9,000 members, a number that has risen rapidly. It also has more than 50 associated channels that are viewable by all Telegram users. Telegram introduced public channels to the app in September. That recent update allows anyone to view the shared photos, videos and text updates.
Launched in 2013 by Russian entrepreneur Pavel Durov, Telegram is positioned as a pro-privacy service. Messages sent on Telegram are encrypted end-to-end and self-destruct, as in Snapchat. Durov also founded a Facebook-like social network called VKontakte in Russia that has more than 100 million active users.
"I think that privacy, ultimately, and our right for privacy is more important than our fear of bad things happening, like terrorism," Durov said in September at the TechCrunch Disrupt conference in San Francisco, following a question about terrorists, including ISIS, using the messaging service. "Ultimately the ISIS will always find a way to communicate within themselves."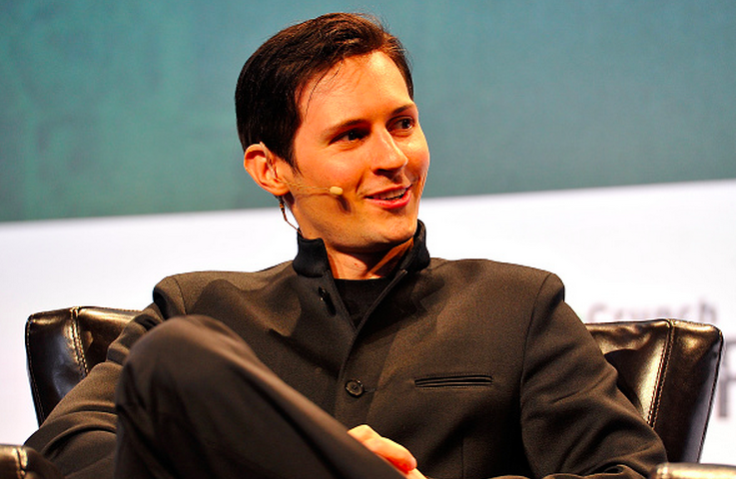 ISIS members have also tapped Twitter, the San Francisco-based microblogging site, to recruit new members and communicate. Yet Twitter has collaborated with the FBI to remove associated accounts from the service. FBI Director James Comey said in July that Twitter had been "very good and thoughtful and hardworking at trying to shut down accounts," the Huffington Post reported.
Twitter responds to takedown requests and reveals the breakdown by country in a transparency report every few months. For the company's latest report in August, Twitter released a new design and more searchable database.
Telegram had not disclosed a "single byte of data" to third parties such as governments, Durov told TechCrunch in May.
The messaging service will, however, process requests to take down content that violates intellectual property rights, such as stickers, or porn bots when they are used in countries where it is banned.
Telegram's terms of service state the company will block bots related to terrorism but does not censor content for political reasons. Unlike Twitter, Telegram's messages are encrypted and disappear so the site can not as easily decipher, scan and send messages to third parties.
"Please note that this won't work with local restrictions on freedom of speech. For example, if criticizing the government is illegal in some country, Telegram won't be a part of such politically motivated censorship. This goes against our founders' principles. While we do block terrorist (e.g. ISIS-related) bots, we will not block bots that peacefully express alternative opinions," the terms read.
Telegram has gained at least 60 million monthly active users who send nearly 12 billion messages daily, Durov said at TechCrunch.
© Copyright IBTimes 2023. All rights reserved.
FOLLOW MORE IBT NEWS ON THE BELOW CHANNELS