Brazil Exports First Military Drone: Flight Technologies FT-100 Horus Heads To Unnamed African Country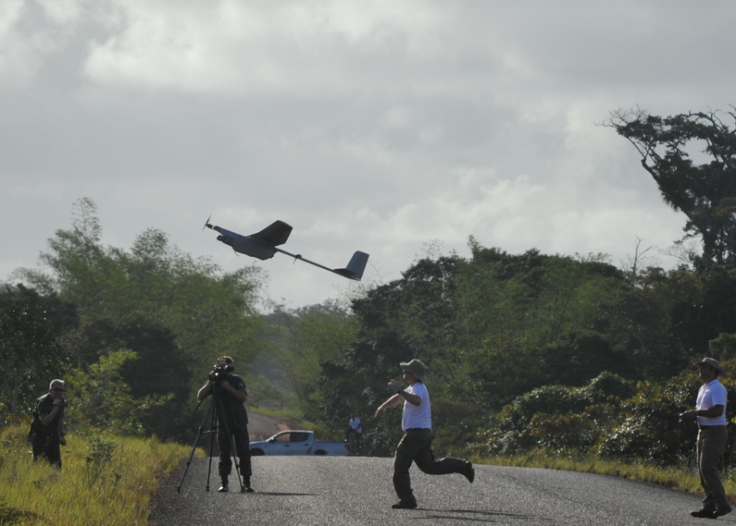 The first Brazilian-made tactical drone is headed to Africa before the end of the year, says São Paulo-based FT Sistemas S.A., one of the country's larger producers of unmanned aerial vehicles. The company wouldn't say which African country is buying its FT-100 Mini-UAV, or for what purposes.
"The Horus FT-100 was designed in conjunction with the Brazilian Army . . . to be used in typical applications of short range performed by platoons, companies or even battalions," the company said in its announcement (in Portuguese) from July 28, which didn't mention the value of the deal. Brazil is becoming a major player in the sale of modern military equipment in emerging and developing markets that can't afford equipment developed by major players, like Bethesda, Maryland-based Lockheed Martin Corporation (NYSE:LMT) or Britain's BAE Systems PLC (LON:BA).
"The UAV market remains dominated by the U.S. and Israeli defense contractors, but other nations have been heavily investing in the technology, especially for more cost-effective, less technologically advanced solutions," said IHS Jane's Defence Industry.
The U.S. military recently deployed a drone force in Nigeria to help in the search for hundreds of girls kidnapped by the Islamist militant group Boko Haram, so Nigeria would certainly be a likely candidate. But considering Africa's current regional arms race, other likely candidates include Algeria, which has a long-standing border dispute with Morocco, and Egypt, which is battling Sunni rebels in the Sinai Peninsula.
The Horus is a reconnaissance vehicle and too light to carry ordnance. It has infrared capabilities that allow ground troops to identify targets in real time from equipment that can be carried by soldiers on the ground. It weighs about 15 pounds (7 kilograms), making it portable by foot soldiers on the ground.
Watch the Horus in action in this demonstration video:
© Copyright IBTimes 2023. All rights reserved.