California Health Insurance For All Undocumented Immigrants? State Looks To Sidestep Obamacare And Cover Uninsured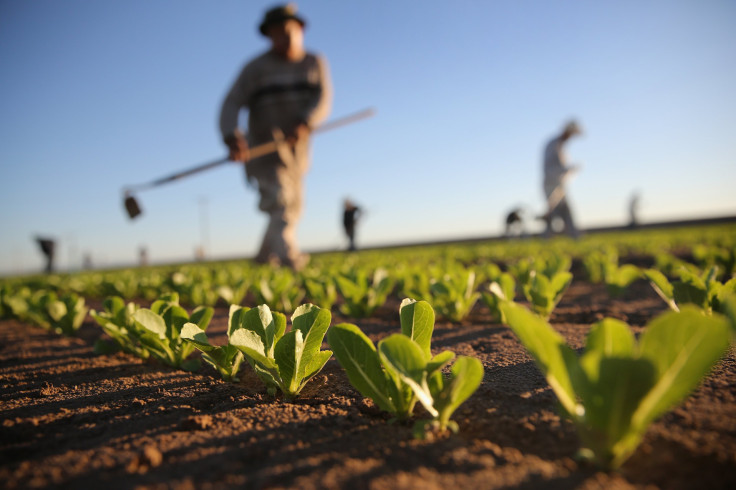 When it comes to healthcare, California has been staunchly progressive, even aggressive, in its implementation of the Affordable Care Act. It set up its own health exchange, called Covered California, and expanded Medi-Cal, the state's version of Medicaid. However, one area where California has struggled to make inroads in expanding health insurance is among undocumented immigrants, who account for at least 2 million people in the state.
The Golden State has sought to devise ways to legally skirt federal policies that hinder undocumented immigrants from accessing health insurance. Although it has made some progress in recent months, the overall effect is a patchwork of healthcare and medical resources for undocumented immigrants, who are vital to the state's economy but, according to a study published Thursday, still constitute a significant proportion of the state's uninsured population.
"California really only has one complaint about Obamacare, and that is its exclusion of undocumented Californians," Daniel Zingale, senior vice president at the California Endowment, a not-for-profit group that advocates for healthcare for undocumented immigrants, said.
For California, the Affordable Care Act, the law enacted in 2010 that has overhauled healthcare in America, has by and large been a success. Of those who were uninsured before the law went into effect, 68 percent now have healthcare coverage, the most recent survey in a long-term study conducted by the Kaiser Family Foundation showed. Those who were newly insured reported that they had better access to medical care and were more able to afford it. Despite certain frustrations for some, such as long wait times to see doctors, the majority said they'd had positive experiences with their health plans.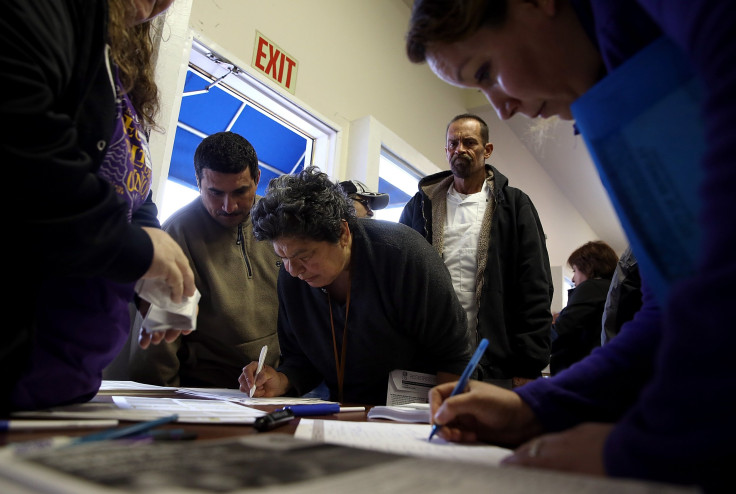 The same could not be said, however, for California's population of undocumented immigrants. Of those included in the Kaiser Family Foundation's survey, 41 percent who lacked health insurance were undocumented immigrants. In 2014, 11 percent of California's overall population, or 4.26 million out of 38.8 million, was estimated to be uninsured.
Undocumented, Uninsured
Anecdotes about undocumented immigrants lacking health insurance and putting off medical care abound. For two years, Cristina Marquez, a 43-year-old immigrant from Mexico, plugged her nosebleeds with cotton gauze given to her by nurses, until a sympathetic doctor finally cauterized the vein that was causing the bleeding.
In another case, one mother with Type 2 diabetes and high blood pressure waited months before going to an emergency room for a stomach condition. Undocumented immigrants also tend to go to local clinics that treat patients on a no-questions-asked basis. A combination of state and federal funding, along with charities, end up funding the care that immigrants rely on, Zingale, of the California Endowment, explained.
For Californians who do not have health insurance, paying for healthcare is a top concern, with 85 percent of respondents in Kaiser's study saying it was "very" or "somewhat difficult" for them to pay for medical care.
Emergency room care for undocumented immigrants adds $1.7 billion per year to the state budget, California Assemblyman Rob Bonta estimated recently. "We are providing care in California at taxpayer cost for undocumented Californians today," he has said. "The emergency room is one of the most expensive points of healthcare delivery in the entire system. That's not efficient."
In an effort to help undocumented immigrants gain access to better, more cost-effective preventive care, California's Senate passed a bill in June to grant undocumented children eligibility for Medi-Cal and allow undocumented immigrants to buy insurance on Covered California, the state exchange. The bill was not signed into law, although Gov. Jerry Brown concluded a budget deal in June that would allow undocumented children to qualify for government healthcare, starting in May 2016.
"California is very progressive around understanding that if we don't meet the primary care and preventative care needs of the undocumented, eventually a number of these chronic health conditions -- diabetes, cancer, heart disease -- will be much more expensive to take care of," Claire Brindis, a professor and director of the Institute for Health Policy Studies at the University of California, San Francisco, said. Still, the state could do more to provide for undocumented Californians, she added.
Spirit Of The Law
U.S. President Barack Obama signed the Affordable Care Act into law in 2010, with the federal exchange launching at the end of 2013. The sweeping overhaul was intended to make sure all Americans could afford and have access to health insurance. It was about "making sure that all of us, and all our fellow citizens, can count on the security of healthcare when we get sick; that the work and dignity of every person is acknowledged and affirmed," Obama said in April 2014.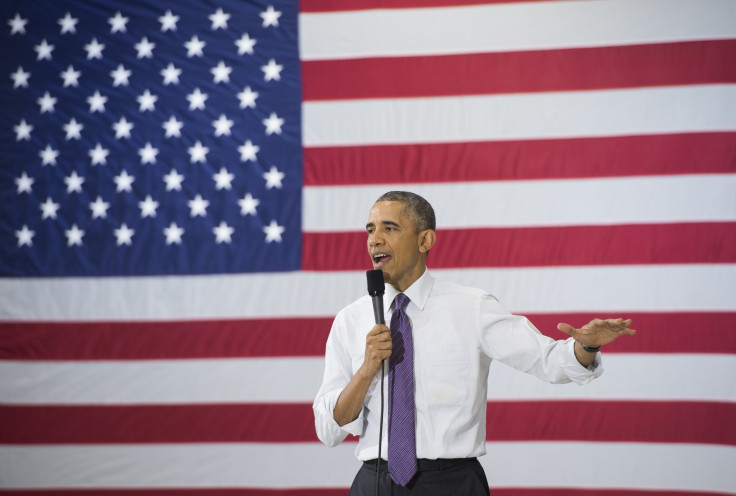 In California, undocumented immigrants constitute close to 10 percent of the state's labor force and contribute $130 billion annually to its gross domestic product, researchers at the University of Southern California have shown. California's agricultural industry is heavily dependent upon undocumented laborers, as is its construction sector.
But as noncitizens, and technically, non-Americans, undocumented immigrants have been denied the financial security and access to healthcare that the Affordable Care Act is supposed to provide. Obama himself reiterated this very point during a trip to Nashville, Tennessee, at the beginning of July.
Those who advocate for providing undocumented immigrants with basic health insurance regard such exclusion as violating the spirit of Obamacare. With its efforts to include the undocumented in its health insurance programs, California is trying to push back.
"If you look at it from a social equity perspective, they take care of our children, they feed us," Brindis said of undocumented immigrants. "There is a sense of payback."
Supplementing the moral argument is also an economic and financial rationale for allowing undocumented immigrants to qualify for health insurance.
"Even more than most states, we depend on undocumented people for their work, their taxes, and their contributions to our society," Zingale, of the California Endowment, said. "When undocumented people can't get access to basic preventative health, we all pay a price."
© Copyright IBTimes 2023. All rights reserved.