Cannibal Couple From Russia Suspected Of Killing, Eating Up To 30 People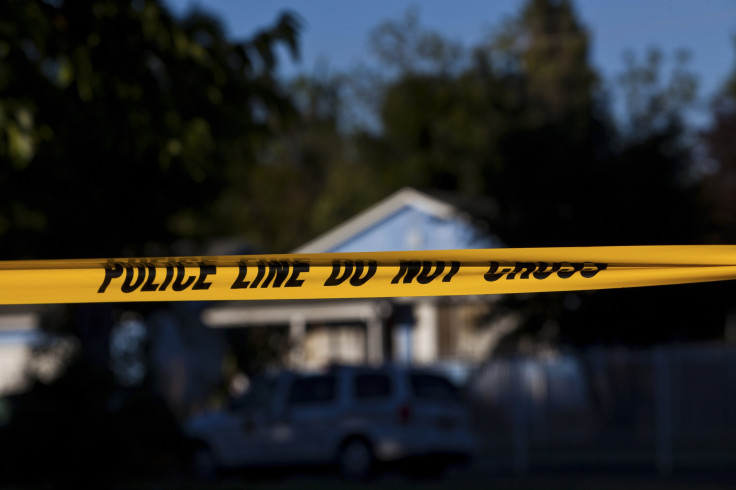 Russian police confirmed Monday they have arrested a 35-year-old man Dmitry Baksheev and his wife 42-year-old Natasha Baksheev, who have allegedly murdered up to 30 people and are also suspected of cannibalism, according to CNN.
The couple has allegedly murdered as many as 30 people since 1999 and consumed parts of the human bodies. Russian police have identified at least seven victims so far.
Police discovered about the alleged crimes after they recovered a cell phone on a street in Krasnodar earlier this month, which had images of the man posing with a dismembered female victim. The deceased female's body was discovered in a bag nearby the following day, CNN reported.
The man denied killing the woman in the pictures, claiming that he had found the remains and taken the photos, but subsequently admitted to murdering her and at least one other in 2012.
The couple was taken into custody, while the investigation into the murder of the woman is still ongoing. The two were said to have met the woman and have drunk alcohol with her earlier in September, according to RT. They reportedly got into a fight that might have resulted in the woman's death, according to the Investigative Committee's statement.
After the alleged murder, the man reportedly dismembered the woman's body and took some body parts with him. He later took selfies on his phone, which he lost. A road worker found the gadget and brought it to the police station. Using the photos, investigators identified the suspect and detained him.
An official investigation is underway, and police claimed they also found a glass jar with a canned hand inside of it.
RT obtained footage taken during a police search in the house of the alleged cannibal couple. The video taken in a small room shows it in a dirty state with numerous things thrown around and across the floor and furniture, and with pictures scattered around. One of the pictures shows a glimpse of what looks like a human head on a plate served with oranges around it.
The pair were alleged to have been using drugs to knock out their victims. Neighbors complained that they could smell it outside the couple's room at their residence in Krasnodar.
A worker living in the building said: "Each time we tried to enter their room, they started wild shouting and crying. Natalia is a scandalous woman, aggressive, so we did not risk it," the Metro reported.
A local saleswoman, who knew the couple and served them frequently said that she did not notice anything unusual about the couple apart from their gloomy looks and love for alcoholic beverages.
"I did not notice anything strange about him. He was neighborly," the saleswoman told RT.
"He worked at a construction site. She was drunk more frequently. She's a really untidy woman. She used to be neat, employed as a medical worker. But lately she was jobless, and she kept on drinking," the saleswoman added.
© Copyright IBTimes 2023. All rights reserved.