Chelsea Houska And Adam Lind's Custody Battle Ends With One 'Teen Mom 2' Star Behind Bars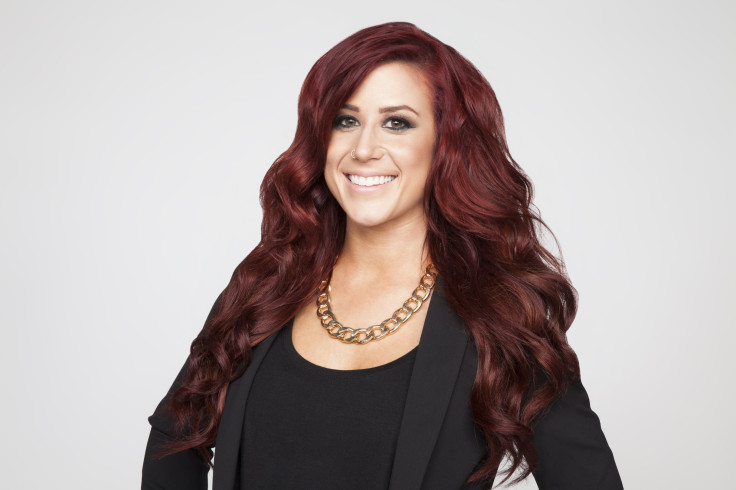 Chelsea Houska and Adam Lind's custody battle over their daughter Aubree ended with one parent behind bars. A sneak peek of Thursday's installment of "Teen Mom 2" shows the results of their court case.
In the Season 6, episode 7 preview, titled "Chelsea's Big Relief," the reality star shares that she will retain full custody of Aubree, 5, despite Adam's request for 50/50 custody. She says that Adam will be able to see Aubree, but that his parents will have to continue supervising his visits. At the end of the hearing, Chelsea says Adam was taken into custody for failing to pay ex-girlfriend Taylor Halbur child support for his youngest daughter, Paislee.
After hugging her attorney, Chelsea tells her family in attendance that she feels like a weight has been lifted off of her shoulders.
"It went really good. They're just going to keep it like it is, which is what I basically wanted," Chelsea informs her new boyfriend, Cole DeBoer, over the phone after exiting the courthouse. "And he got arrested at the end because he had a warrant for his arrest," she adds, to which her dad Randy laughs.
Despite her "big relief," Chelsea's courtroom battle with Adam is far from over. A second scene from the clip shows Adam telling his friend Justin, who appeared to have bailed him out of jail, that the case will be revisited in six months' time.
"It definitely wasn't the way I wanted it to go. I don't think it was a fair ruling." Adam tells his friend. "But the judge wants six more months? Fine, easy, let's do it."
Adam claims that he has been clean for more than six months and that he does not drink or go to bars.
"My last thing I got in trouble for was driving, driving to the courthouse to plug in my ankle monitor," he says. "All the judge sees is everything that I've f—ing done wrong."
Watch the "Teen Mom 2" Season 6, episode 7 clip below:
While Adam may not have 50-50 custody of Aubree, it appears he does share custody of Paislee. In episode 6 of "Teen Mom 2," Taylor said she and Adam were planning to settle their custody agreement out of court, and, according to a report from Teen Mom Junkies, Adam recently told one Facebook fan, "Paislee* and ya I have custody of her." Meanwhile, Taylor tweeted on Wednesday that Adam's claims are "not true," writing that he only sees their daughter "every other weekend, one night a week." The site reports that Adam will discuss the details of his custody agreement with Taylor during the "Teen Mom 2" Season 6 reunion later this year.
"Teen Mom 2" airs Thursdays at 10 p.m. EDT on MTV.
© Copyright IBTimes 2023. All rights reserved.