Is 'Chi-Raq' Based On True Story? As Spike Lee Movie Opens, Chicago Violence Impact On Black Children Gets Another Turn In Spotlight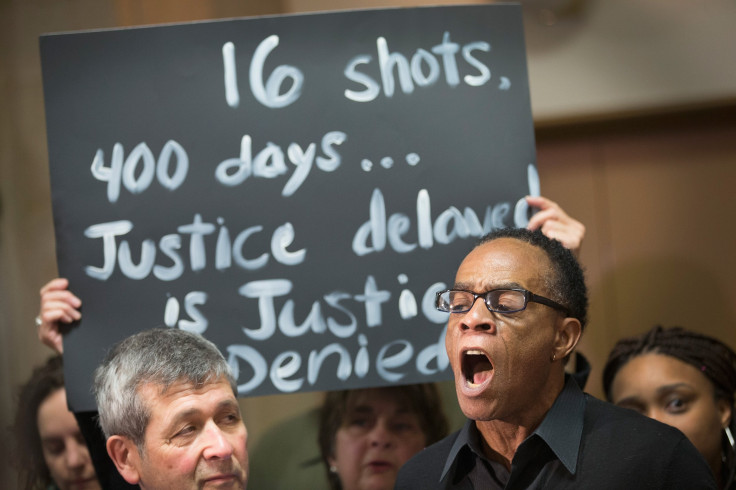 The first time Ja'Mal Green witnessed what he believed was a murder, he was 10 years old. He looked out the window of his South Side Chicago bedroom and saw a man emptying a semiautomatic weapon in the direction of a car parked down his street.
From then on, gun violence that sometimes claimed the lives of classmates and neighbors was a mainstay in Green's daily life. Green, who is black, said he remembers vividly the times he and other kids playing in the neighborhood had to scramble home to avoid shootouts between warring gangs along a dividing line on South Halsted Street. Home burglaries, assaults and other crimes in the area gave some the impression that they'd been doomed to live in a war zone -- with few avenues out.
"We should not be deemed failures or people who don't want to go anywhere [in life]," Green, a 20-year-old musician and community activist, said this week in an phone interview from Chicago. "There's a lot of people here who are really motivated to go further. They just have so many barriers."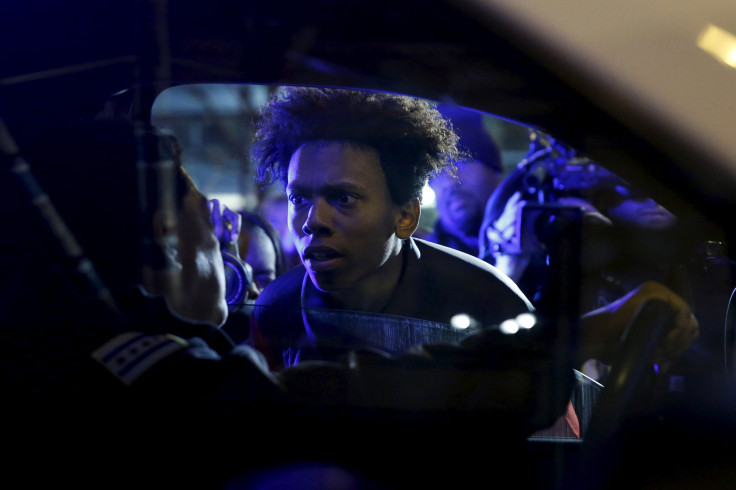 Alarming violence in Chicago's black communities is a decades-old phenomenon, but it has a renewed focus nationwide as African-American film director Spike Lee's movie "Chi-Raq" arrived in theaters Friday. The movie, a flamboyant depiction of black Chicago's response to an out-of-control murder rate and gang violence, reviewers said, also comes out as the highly publicized deaths of two young black males -- one killed by police and another by gangs -- have sparked a debate about how community leaders and elected officials could curb that violence.
Many black youths who are exposed daily to gang and police violence in Chicago fall into a cycle of low academic achievement, poverty, risky behavior and early pregnancy, social work and psychology experts have said. The violence can have a lasting and destructive impact on these youths' sense of self-worth and hope in the future. But while quality schools and community programs are proven remedies to the oversized mental toll that poverty and violence have taken on black youths, solutions in Chicago have been inconsistent and unevenly applied, community leaders said.
Few lawmakers have discussed what to do about the mental wellbeing of the estimated one-third of black Chicago students in the average public high school who report seeing a dead body not related to a funeral before the age of 18, said Dexter Voisin, who studied hundreds of students to determine the impact of exposures to violence. Voisin, a professor in the School of Social Service Administration at the University of Chicago, said gang initiated gun play, muggings, murders and assaults cause post-traumatic stress disorder in teenagers, erodes their self-worth and lowers their hope for a future absent of such violence.
"Kids are basically barricading themselves at home and parents are keeping their kids home from school," to avoid the crossfire, Voisin said in a phone interview. "They tell you it's because the gangs are hanging outside of the library and have taken over the basketball court."
Students exposed to high rates of community violence have increased risk for mental health disorders, dropping out of school, involvement in the criminal justice system, engagement in risky sexual behavior and early teenage pregnancy than those who are not, Voisin's 2007 research found. A 2015 study by the University of Chicago also found students with higher future orientations, or a belief that their lives matter and that their goals are achievable, reported less exposure to community violence.
"If someone gets a sense that their life doesn't matter, then the person who looks like them doesn't matter either," Voisin added.
But intraracial violence isn't the only cause of mental and emotional stressors for black Chicago youths. James Garbarino, a professor of psychology at Loyola University in Chicago who spent time studying police violence in war and conflict zones around the world, came back to the U.S. to study how police brutality affects Chicago youth.
"I thought it was better for those kids [abroad] because their struggle had some political meaning that would decrease psychic damage," Garbarino said in a phone interview Friday. "In Chicago, there was no sort of political or transcendental meaning to the gun violence. You'd ask a kid, 'What do you expect to be when you are 30?' and he'd say, 'Dead.' "
The generally poor relationship between African-Americans and the local police force in large urban settings is perpetuated by a belief among black youth that police officers attempting to maintain order and exert authority will get away with humiliation, assault and lethal uses of force against them, Garbarino said. This belief was on display most recently in Chicago protests over the 2014 death of Laquan McDonald, a 17-year-old shot 16 times by a white officer. Until a judge ordered the Chicago Police Department to release squad-car video footage of the shooting, officials concealed it and claimed McDonald had lunged at officers with a small knife. Officer Jason Van Dyke, who fired all 16 shots at McDonald, was charged last week with first-degree murder and had been granted a $1.5 million bond.
As protests grew over the McDonald case, some critics of anti-police demonstrators questioned why similar reactions weren't seen in October after police said alleged gang members lured 9-year-old Tyshawn Lee into a South Side alley and killed him in retaliation for murder by a rival gang. Police sought multiple suspects in Lee's death, but had arrested Corey Morgan, 27, a known gang member and convicted felon, authorities said. Morgan was charged last month with first-degree murder and was held without bond.
Violence hasn't always been endemic to Chicago's black community. As many African-Americans arrived from the Deep South during the 1910-30 Great Migration, the violence they experienced was a result of racial tension with white Chicagoans, said Erik Gellman, a professor of history at Roosevelt University in Chicago who has extensively researched the black experience in the Windy City.
Violence in black communities did not turn inward until a startling uptick in their rate of poverty in the 1960s and 1970s, driven primarily by the loss of blue-collar jobs. As jobs left, crime, drugs and police presence increased in historically black neighborhoods. As these social ills took more functioning parents out of households, some black youths were forced to raise themselves and many came to view street gangs as their families, residents have said.
Chicago, a city of 2.7 million residents, was 33 percent black, 31 percent white and 29 percent Hispanic in 2014, according to the U.S. Census Bureau. The unemployment rate has hovered above 6.5 percent for most of 2015. The median household income citywide was $47,270 in 2013. More than three-fourths of public school students have qualified for free and reduced-price lunch, according to official data and media reports.
The Chicago Police Department said overall crime in the city was down 7 percent for the month of November. But murders were up 14 percent, with 429 taking place through Nov. 30, 52 more than during the same period last year. Gun violence has helped Chicago become one of the deadliest cities in the U.S.: Police said they have seized more than 6,520 illegal guns so far in 2015.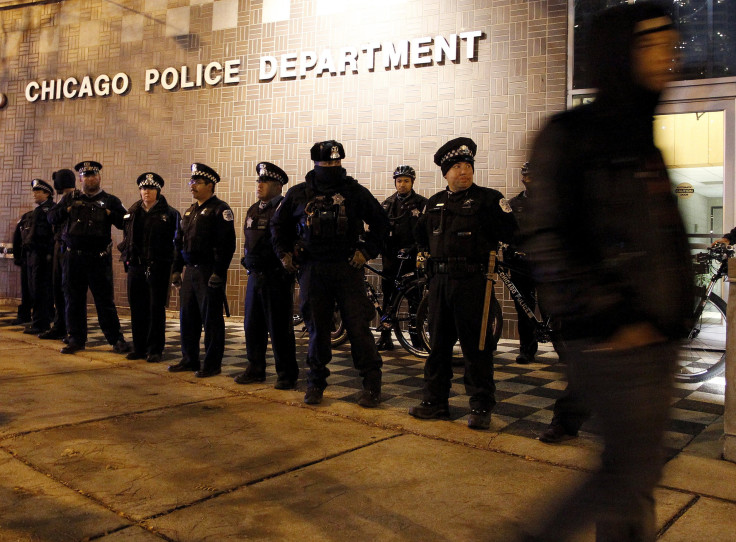 Social workers and psychology experts said the black community shouldn't look to law enforcement to mitigate all of the negative impacts of violence on youths. "This is not an issue that you can arrest away," said Voisin, the University of Chicago professor. For many youths, quality schools that shut out gangs and guns are their best ticket beyond Chicago violence, he said.
Some researchers have developed mental assessments that schools potentially could use to identify students who are heading toward involvement in gangs and violence, said Garbarino, the Loyola University psychologist. But instead of sequestering those students, trained professionals could provide services, such as mentorship and vocational programs, that have proved effective in decreasing the rate of homicide and criminal justice system involvement among those students, he said.
Green, the lifelong South Side resident, said the recent national focus on violence in Chicago has awakened the city's low-income youth in a way he never before had seen. Teenagers have marched against police brutality in recent weeks and demanded justice during a Black Friday demonstration along the city's famed Magnificent Mile shopping district.
"I see young kids that are from the 'hood, that probably come from broken households, who want to be a voice," said Green, who published the 2014 book "Class Clown: Three Strikes But Not Out," about his somewhat troubled experience in the Chicago public school system. "I'm just trying to be living proof that you can make your own opportunity."
Chicago, IL Profile | FindTheHome
© Copyright IBTimes 2023. All rights reserved.