Child Sex Slavery "Bacha Bazi" Practice In Afghanistan Set To Be Criminalized For First Time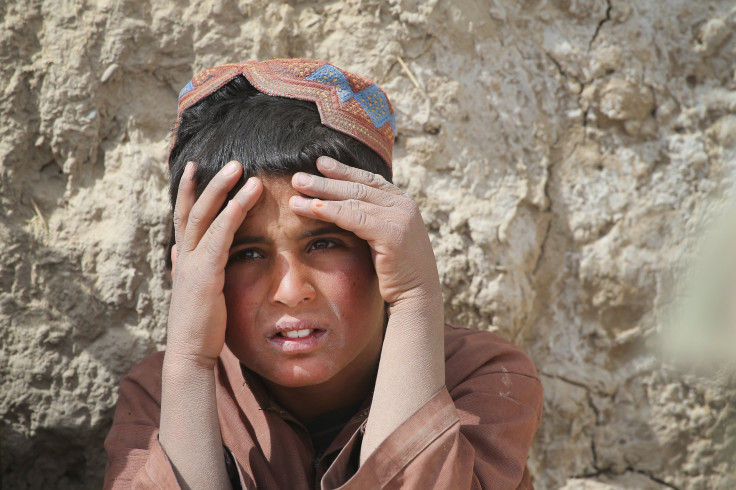 The Afghan practice of "bacha bazi," which involves the sexual enslavement of boys, is set to be criminalized for the first time in a revised penal code, the AFP reported Wednesday. The practice, which dates back centuries, sees warlords and members of the country's elite taking young boys as symbols of status and affluence to dance at parties and often for sexual exploitation.
Bacha bazi has long gone undefined in Afghan law, while it has been allowed to flourish in large part due to the unstable political and legal environment in the Middle Eastern country over a number of decades.
"Lack of rule of law and corruption, ambiguity and gaps in the law, limited access to justice, poverty, insecurity, and existence of irresponsible armed groups has contributed to the spread of these phenomena," said a 2014 report from the Afghanistan Independent Human Rights Commission.
When the issue was raised to then-President Hamid Karzai, he responded by saying, "Let us win the war first. Then we will deal with such matters."
The rise to governance of the ultra-Islamic Taliban in 1996 drove the practice underground, however it has again flourished since the United States invasion of the country in 2001 and subsequent years of instability. A report from the AFP last year detailed how the Taliban were using these child sex slaves effectively as bait to kill their abusers.
While homosexuality is widely prohibited in Islam, bacha bazi, which literally translates as "playing with boys," is not widely viewed as homosexual behavior. And, although the criminal code in Afghanistan prohibits rape and pederasty, there has previously been no clear provision against the practice.
With women prohibited from dancing in public in Afghanistan, the boys are often dressed up in women's clothing and forced to dance at parties. The victims, who can often be as young as 10 years old, are in some cases abducted to take part in the practice. However, a large percentage of victims are paid, with the perpetrators taking advantage of the boys' poverty in a country where many children are expected to be breadwinners.
The practice, and its abuse in the security forces, has been credited with fueling support for the Taliban and undermining support for the Afghan National Defense and Security Forces (ANDSF).
"Such wild abuses of the predatory mujahideen forces in the early 1990s drove the popularity of the austere Taliban, helping them sweep to power across most of the country," a Western official in Kabul told AFP. "Similar behavior of the government forces after 2001 is also helping to inspire the insurgency."
© Copyright IBTimes 2022. All rights reserved.
FOLLOW MORE IBT NEWS ON THE BELOW CHANNELS