China Doesn't Want To Finance Nicaragua's Canal, Panama Canal Authority Says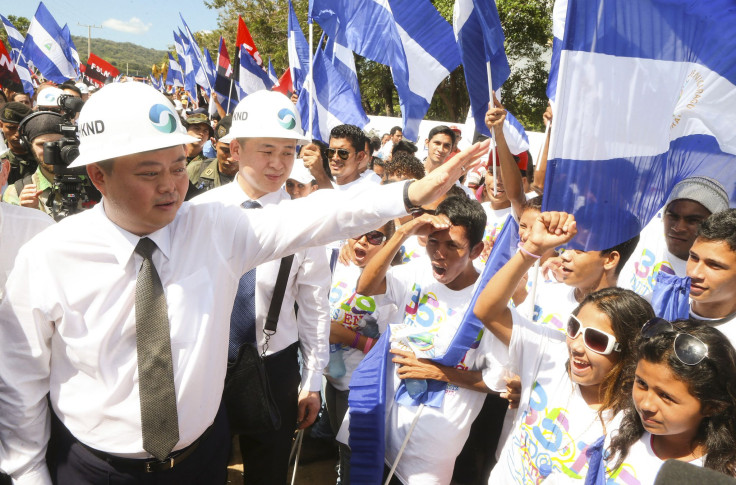 Nicaragua's interoceanic canal project is still making headway despite ongoing trepidation over potential environmental damage and opaque financing details. But this week one of the project's main skeptics, the administrator of the nearby Panama Canal, threw some cold water on suspicions that the Chinese government may be behind the deal.
"I just returned from China, and builders there told me that no state company has any interest in financing the [Nicaragua canal] project," said Jorge Luis Quijano, administrator of the Panama Canal Authority, on Monday, according to local reports. He was speaking at an opening session of the Panama Maritime World Conference and Exhibition, an annual gathering of international maritime industry professionals.
Quijano also said it was "not worth it" to invest billions in the Nicaragua canal, particularly as the Panama Canal is working on its own less expensive expansion. "Let's concentrate on our canal. We have given more publicity to [Nicaragua's] canal more than our own," he said. "We are doing things well: We have 87.5 percent of the canal already expanded; over there, they have hardly begun constructing a road."
Nicaragua has long been planning a canal that would be wider, deeper and longer than Panama's, ready to handle a new generation of container ships and make the country the epicenter of maritime transit in the region. But the plans have faced fierce resistance from environmentalists, local landowners and other Nicaraguans who doubt that the estimated $50 billion price tag will ultimately benefit the country. The government's no-bid contract to build and maintain the canal, given to little-known Chinese telecommunications billionaire Wang Jing, also has stoked suspicions that the Chinese government may be quietly funding the project. ("Get out, Chinese" has been a common refrain at protests against the project.)
Wang has remained tight-lipped about investors he has secured to help finance the canal. But his company, the Hong Kong Nicaragua Canal Development Group, or HKND, began building auxiliary roads around the planned canal site in December while local protests continued to draw in thousands of people.
International business communities and foreign ministries also have remained wary of the project. The U.S. Embassy issued a statement in January expressing concern about a lack of transparency around the canal, and Costa Rican officials said their letters asking for more information have largely been ignored. The Nicaraguan government commissioned London-based firm Environmental Resources Management to conduct an environmental impact assessment, which is expected to be released in May. But critics say an independent assessment is needed.
Panama Canal authorities, meanwhile, have kept working on a $5.25 billion expansion project that faced delays from labor disputes and cost overruns but is expected to be completed in April 2016. They're also considering an additional $17 billion expansion that would allow even larger ships to pass through, which could mitigate any competitive edge the Nicaragua project might have. HKND has estimated that the Nicaraguan canal would be finished in five years, but many observers are skeptical of that claim.
© Copyright IBTimes 2023. All rights reserved.