China, Pakistan Agree On Communications, Transport Links: Huawei On Board For Fiber-Optic Project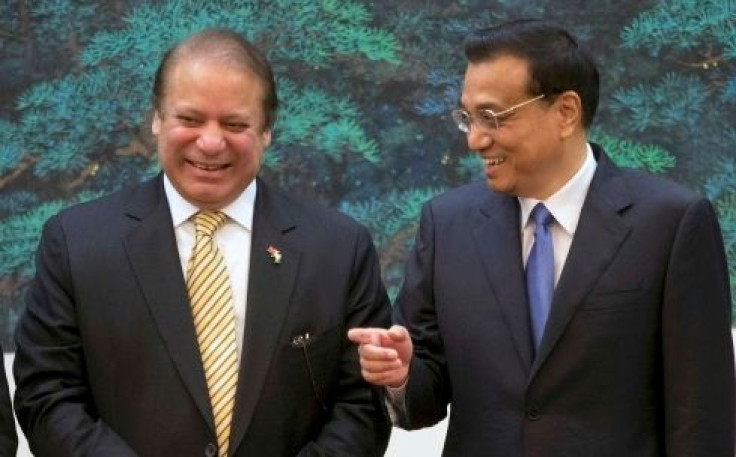 China and Pakistan agreed Friday on a $44 million project to construct a fiber-optic link connecting the former's border region with the latter's city of Rawalpindi, which will pave the way for Islamabad to boost its access to international communications networks.
The two countries also agreed on a "long-term plan" to build a 1,243-mile transportation link connecting Kashgar in northwestern China with the Port of Gwadar in southwestern Pakistan, to spur economic growth and to speed oil supplies to China. The route would run through Pakistan's restive Baluchistan province, plagued by a separatist insurgency and sectarian strife between Sunnis and Shiites. Sharif termed the road-and-rail project a game-changer, which will generate revenue and jobs for Pakistan, Bloomberg News reported.
The pacts were the highlights of talks between Chinese and Pakistani officials in Beijing during the visit of Pakistani Prime Minister Nawaz Sharif, who chose Beijing as the destination for his maiden foreign trip after assuming office June 5.
Meanwhile, Pakistan on Thursday secured a loan worth $5.3 billion from the International Monetary Fund to help stabilize its ailing economy and to stem a sharp plunge in its foreign reserves during the past year.
Pakistan is also struggling to overcome unemployment, inflation, unpaid loans and an acute energy crisis, coupled with a Taliban insurgency and lawlessness along its borders with Afghanistan and Iran.
"The overall focus of the program is to boost economic growth," IMF's Pakistan mission head Jeffrey Franks said after talks with Islamabad, Bloomberg News reported. "There may be difficult decisions to get there but these will necessary to achieve a stable economy."
Privately held Huawei Technologies Co. Ltd., the largest Chinese networking-equipment manufacturer, will build the fiber-optic link over the next three years: China will provide 85 percent of the funds, while Pakistan will provide the rest, Bloomberg reported, citing project director Waseem Ahmad.
Pakistan seeks to boost bilateral trade with China to $15 billion over the next three years, from a current volume of about $12 billion, while China wants Pakistan to crack down on insurgents belonging to China's Uighur community, who have taken refuge in Pakistan's northwest, where al Qaeda-linked militants are active.
Uighur people are predominantly Turkic-speaking Muslims, and form a minority of about 10 million, concentrated in western China's troubled Xinjiang region. China accuses some Uighur groups of launching attacks to establish an independent state called East Turkistan, with the help of Islamist groups in Pakistan and central Asia.
© Copyright IBTimes 2023. All rights reserved.
FOLLOW MORE IBT NEWS ON THE BELOW CHANNELS