China To Use Big Data To Rate Citizens In New 'Social Credit System'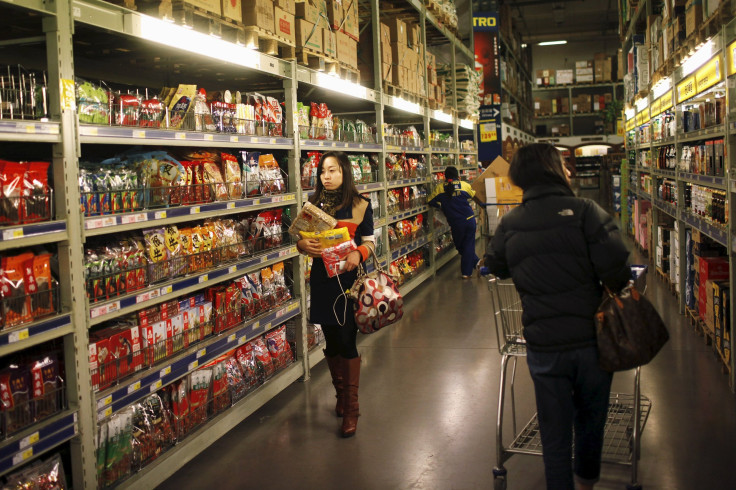 How good a citizen are you? China hopes to answer that question for every one of its citizens with a numerical rating system based on their financial standing, criminal record and social media behavior. A new translation of the government's plans for a so-called social credit system sheds light on how China aims to utilize "Big Data" to hold all citizens accountable for financial decisions as well as moral choices.
China's plans to roll out a citizen rating system has been in the works for years. Rogier Creemers, a China expert at Oxford University, recently published a translation of a document circulated through various levels of government detailing the six-year rollout of the program. According to a State Council notice, the central government hopes to have every adult in China assigned a credit code in addition to a government-issued identity card by 2020.
"Accelerating the construction of a social credit system is an important basis for comprehensively implementing the scientific development view and building a harmonious Socialist society," the memo reads, adding that it has "important significance for strengthening the sincerity consciousness of the members of society." The "guiding ideology," the name of a subsection in the memo, states that a key principle of the system is "government promotion."
While using financial, Internet and other data to evaluate individuals is not a new phenomenon, China will likely be the first nation to do it publicly and have the systematization and rationalization for doing so down to a numerical index. In an interview with Dutch newspaper de Volkskrant, Creemers draws similarities to the former East German system but says the Chinese are taking it even further.
"The German aim was limited to avoiding a revolt against the regime. The Chinese aim is far more ambitious: It is clearly an attempt to create a new citizen," Creemers said in the interview, explaining that the program will incentivize specific behavior. "This is a deliberate effort by the Chinese government to promote among citizens 'socialist core values' such as patriotism, respecting the elderly, working hard and avoiding extravagant consumption."
In a more modern context, a closer comparison could be made with the U.S. National Security Agency's alleged data-mining project PRISM, which former CIA contractor Edward Snowden revealed as government access to user data at the country's biggest tech firms like Google, Apple and Facebook. Whereas Silicon Valley execs denied knowledge of the data-mining scheme and said that if user information was being collected, it was without the companies' knowledge, China wants its citizens to know they are being watched and that their standing in society will be affected by their behavior.
Unlike in the West, in China, cooperation between tech firms and the government is "symbiotic," according to Creemer, and will likely continue when it comes to implementing the Social Credit System. "Government and big Internet companies in China can exploit 'Big Data' together in a way that is unimaginable in the West," he said.
In fact, according to de Volkskrant, Ant Financial, one of Chinese e-commerce giant Alibaba's subsidiaries, recently began its own rating system based on the spending habits of users of the popular Alipay service, which rates a person's credit on a scale of 350 to 950. Scores are based not only on a user's lending and spending numbers but also on what the money is going toward.
"If friends have a poor lending reputation, this reflects badly on the person, just as prolonged playing of video games," the report explains. "Buying diapers indicates responsibility and scores therefore well."
"It certainly feels about as Orwellian as your nightmares would have it be," Michael Fertik, a Silicon Valley entrepreneur and author of "The Reputation Economy," told de Volkskrant. "It's exactly what any Command state would like to do with data."
© Copyright IBTimes 2023. All rights reserved.