China's High-Ranking Officials And Businessmen Salaries Still Too High For Critics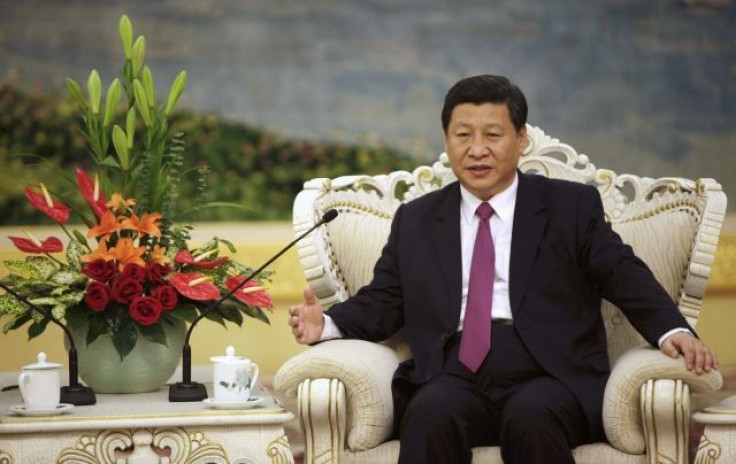 Earlier this month, it came to light that China's president, Xi Jinping, makes an annual salary of roughly $19,000 -- paltry compared to U.S. President Barack Obama's $400,000 a year. Perhaps more surprising, China's biggest corporate bosses take home only a fraction of what their U.S. counterparts make for a years' work. But in China, the government is the controlling shareholder of most important companies, and these executives get all kinds of special perks on top of their salaries and raises.
According to the Financial Times, the chairman of the Industrial and Commercial Bank of China (HKG:1398), the most profitable bank in the world, Jiang Jianqing, made $185,000 last year. That's closer to what a senior-level commercial banker would make in the U.S., not what you'd expect for the CEO of a bank that earned $38.5 billion last year. But while Jiang's $185,000 is less than 1 percent of the compensation package of Goldman Sachs (NYSE:GS) Chairman Lloyd Blankfein, Jiang and many of his fellow bosses are criticized by many Chinese who believe they are still paid too much.
China's growing wealth gap has been a big concern for China's top government officials, who have heard the uproar from netizens condemning high-ranking government figures and heads of state-owned enterprises (SOEs) for their indulgent lifestyles. On top of their annual salaries, officials and executive-level employees at SOEs enjoy many additional perks: They often don't have to pay for their homes, their cars, schooling for their children, travel, food and various other expenses.
The outrage in China has spread from regular citizens and netizens, and has even reached mainstream state-run media.
The People's Daily, the official publication of the Communist Party, wrote: "High pay for high-level executives and low pay for ordinary employees is immoral. If the pay for high-level executives is severely out of balance with the pay for ordinary employees, then the management has a problem."
State-run news agency Xinhua also chimed in on the overpaid executives in an editorial report: "If the top executives of state-owned companies just fatten themselves, giving themselves high salaries and rich benefits, this is a departure from the original intent of the founding of these companies."
Because the government is the controlling shareholder of most important Chinese companies, spanning all sectors, it is able to control individual salaries.
Take the president of China International Marine Containers, Mai Boliang, who was the best paid among high-ranking managers of the nation's SOEs, making $1.6 million in the same year the company reported a 47 percent drop in net profits. The People's Daily reported that while salary raises increased for executives 13-fold over a period of four years, wages for regular employees increased by only 32 percent.
Government officials, on the other hand, are perhaps worse (or better?) at disguising their wealth, despite having deceptively low salaries. Aside from President Xi, another top official, Premier Wen Jiabao, was recently said to have a hidden trove of wealth estimated at $2.7 million, despite a similarly meager official annual salary. Fallen political leader and tabloid headliner Bo Xilai had an official salary of $1,600 a month. According to Bloomberg, his family still owned assets valued at $130 million.
© Copyright IBTimes 2023. All rights reserved.