Chloe Lukasiak Beats Maddie Ziegler Again, 'Dance Moms' Star Wins 2015 Industry Dance Award [VIDEO]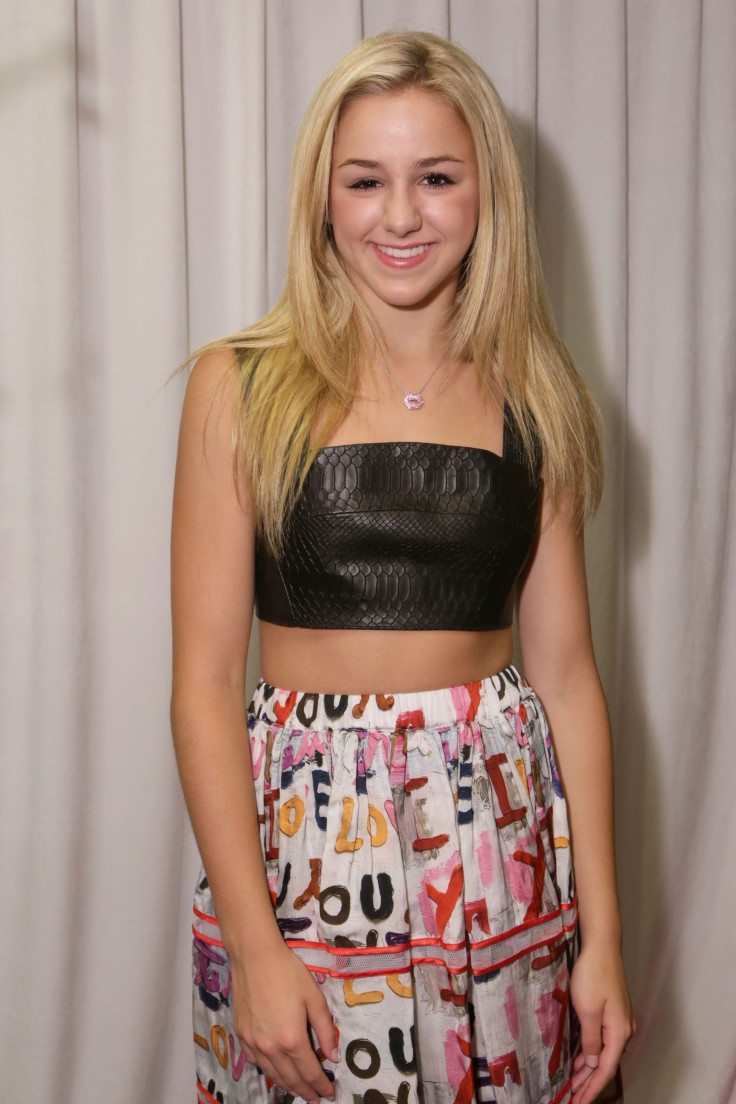 Chloe Lukasiak has another trophy to add to her growing collection. The former "Dance Moms" star walked away with the 2015 Industry Dance Awards' win for Favorite Dancer 17 & Under on Wednesday.
"This is unbelievable," Chloe, 14, said after being presented the award at the event's red carpet in Hollywood, California. "I can't thank my fans enough. They mean the world to me and they've stuck behind me through thick and thin. I would not be where I am without them."
Watch Chloe's 2015 Industry Dance Awards acceptance speech below:
Chloe was up against several members of Lifetime's "Dance Moms" for the award, including Sia music video star Maddie Ziegler, 12, Kalani Hilliker, 14, and JoJo Siwa, 12. "Dance Moms" Season 3 star Sophia Lucia, 13, was also nominated.
Chloe and her mom, Christi Lukasiak, have since taken to Twitter to thank their followers for the fan-voted win.
This is Chloe's second awards show win in the past week. On Sunday, she walked away with a surfboard trophy at the 2015 Teen Choice Awards after being announced as their Choice Dancer. After sweeping the competition (Maddie was among the nominees), Chloe thanked her former dance teachers and fans before giving an inspirational speech.
"To anyone who has ever been told that they can't do it, they shouldn't do it, or they aren't good enough -- ignore it," she said onstage. "Do it anyways and prove them wrong."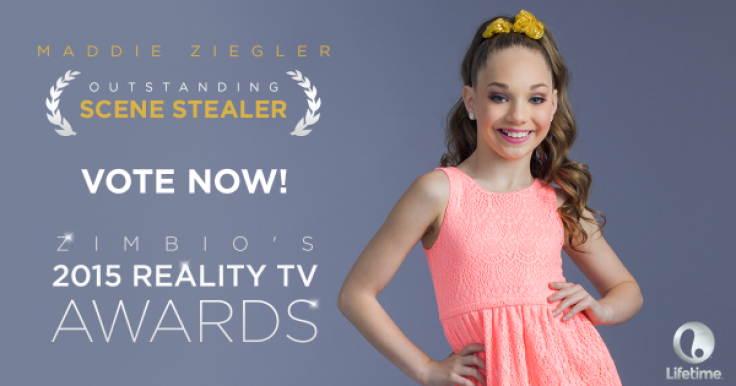 While Chloe has beat Maddie in two different awards show categories recently, she hasn't been completely unrecognized for her talent. Maddie was announced as Zimbio's Outstanding Scene Stealer on Wednesday for her work on Lifetime's "Dance Moms." She also appears to be a shoe-in to win Glamour magazine's Best Dressed award for her fashionable appearance at the 2015 Teen Choice Awards. As of Thursday morning, Maddie was leading the publication's poll with 52 percent of the votes. "Glee" and "Scream Queens" star Lea Michele was her runner-up with 35 percent of the votes.
© Copyright IBTimes 2023. All rights reserved.