Chris Pratt Instagrams Shirtless Pictures Of Bruises He Received While Filming 'Passengers' With Jennifer Lawrence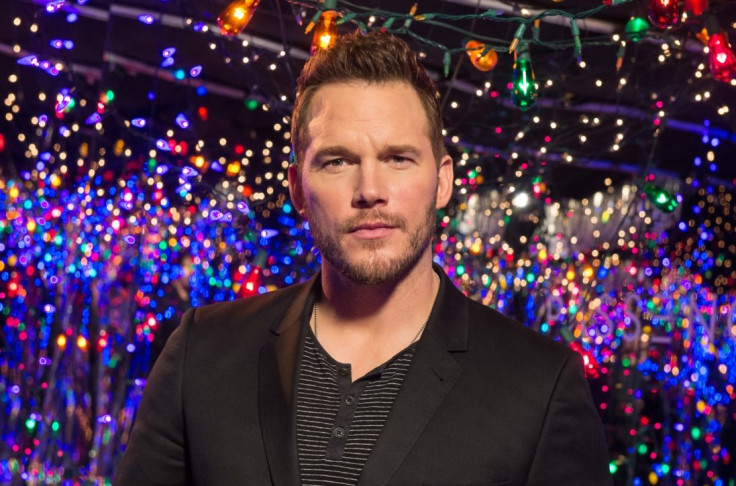 Chris Pratt has used Instagram to promote his new movie, "Passengers," and this time he showed off his biceps and bruises to get people to see the film. The actor obtained the injuries while performing stunts for the sci-fi romance flick.
A shirtless Pratt, 37, lifted up his arm and placed it behind his head. "See #Passengers on Dec. 21st and see if you can spot the stunt that caused these bruises!" he wrote Thursday. Less than an hour after it was posted, the photo was liked more than 120,000 times by his 8.1 million followers.
"Here's the other side," he captioned a second photo. "No rest for the weary. I do (some of) my own stunts." The second photo was also appreciate by Pratt's followers, garnering nearly 90,000 likes.
While Pratt was willing to do his own stunts, Lawrence, 26, was less enthusiastic. She admitted she would not do some of the gravity-defying aerobatics. "I suffer from paranoia mixed with delusions, so I thought that if I were in a harness I would never be able to bear children, so he took care of the harness work," Lawrence told Ellen DeGeneres Nov. 10. "I had to ultimately do it, I just complained a lot."
In some of the scenes, the actors had to wear a 75-pound space suit. "It was tough to figure out because you're trying to create the illusion of zero gravity," Pratt said.
During a candid moment, Pratt said he suffers from "moob sweat."
"I think it's because of deodorant— not to brag, I put it on," he quipped. "I put some on a couple days ago, it's an antiperspirant but that means the sweat is like, 'I'm gonna come out right here.'"
"Passengers" debuts in theaters nationwide Wednesday, Dec. 21.
Follow me on Twitter @mariamzzarella
© Copyright IBTimes 2023. All rights reserved.