Cortana On Cyanogen: CEO Kirt McMaster On Building The Next Great Smartphone OS
LONDON -- Kirt McMaster likes to use the word dude a lot. He laughs at his own jokes, and isn't afraid to poke fun at himself.
You might not expect a guy like that to be at the forefront of a push to disrupt the global Android-iOS duopoly in smartphones, but the co-founder and CEO of Cyanogen is quite determined in that pursuit. And his Silicon Valley startup has major backers, funding and momentum behind its Cyanogen "alternative" operating system.
International Business Times spoke to McMaster in London where he attended the launch of the Wileyfox range of smartphones, a completely unknown brand that has gone on sale in the U.K. and across Europe and which runs the Cyanogen OS right out of the box. The obscure name Wileyfox won't strike fear into the hearts of Google Inc. and Apple Inc., whose Android and iOS platforms dominate the smartphone industry today, but there are big things coming from the Silicon Valley startup -- really big things.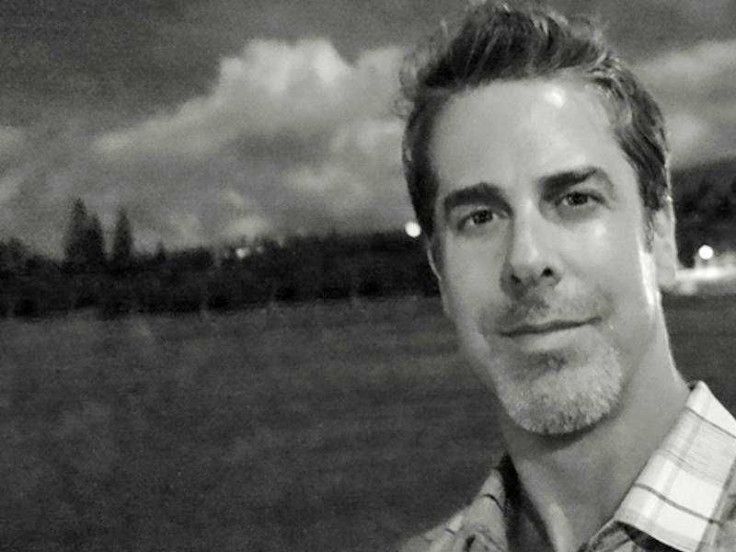 "Ultimately if you are going into the mass market, when you consider the iPhone and Apple's marketing budget, you have to have signature experiences that really stand out and you are going to see some of these things [from us] by late Q2, early Q3 of next year."
The charismatic McMaster even goes so far as to say his company will be introducing some "big devices that are going to be iPhone and Galaxy-slayers next year."
What Is Cyanogen?
If you haven't heard of Cyanogen, don't worry; not many people outside of the tech industry have -- but with backers like Andreessen Horowitz, Tencent, Qualcomm, Foxconn, Telefonica and, crucially, Microsoft Corp., it is one of the hottest startups in the Valley at the moment, having raised $80 million to date.
Cyanogen offers an alternative operating system for smartphones. It is based on Android, and still has all of Google's services available (Gmail, Maps, Search, etc.). McMaster says, "We plug right in to an existing [Android] eco-system and we are enhancing that."
The project began under the name CyanogenMod in 2009 as an open-source OS based on Android and developed initially by Steve Kondik. Over the next four years it grew quickly with contributions from the open-source community. In 2013 Kondik established Cyanogen Inc. together with McMaster, backed by its first round of venture funding. It has since released Cyanogen OS, which comes pre-installed on smartphones (such as WileyFox and the original OnePlus One). As of March 2015, there were over 50 million users of CyanogenMod.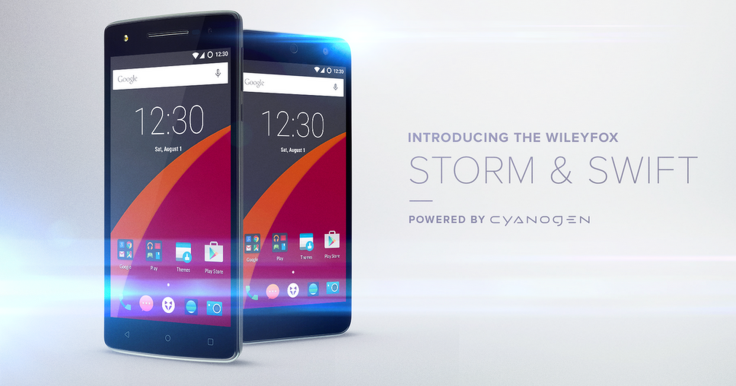 In case you're wondering where the name comes from, it is a colorless, toxic gas with a pungent odor and was Kondik's developer name. Make of that what you will.
Dead In The Water
We have seen other smartphone operating systems attempt to break the duopoly of Google and Apple before, but none have succeeded. McMaster believes Cyanogen will be the one to do it. "If you look at the empires that have been created in technology, they all really form around key pillars -- OS and platform. Microsoft did it with Windows, Apple did it with iOS, and Google did it with Android. And we are the only guys who people think have a shot at [joining them] because we are not a fork of Android, we are fully compliant with the existing Android eco-system."
Citing Amazon's failed Fire Phone, as well as smartphones powered by Firefox and Ubuntu, McMaster says you have to begin by at least matching the big two and build on that. "With the consumer today, if you are starting with less than what's available on iOS or what's available on Android, you are dead in the water."
McMaster also includes Microsoft's Windows Phone platform as part of this group of so-called failures, and considering his firm's close partnership with the tech giant, it's refreshingly honest to hear him say this openly, even if it is something the technology press has been saying for a long time.
Cyanogen Replacing Windows Phone?
When pushed on the failure of Windows Phone as a platform, McMaster said it comes down to the fact that "people are not buying Windows phones; it's as simple as that."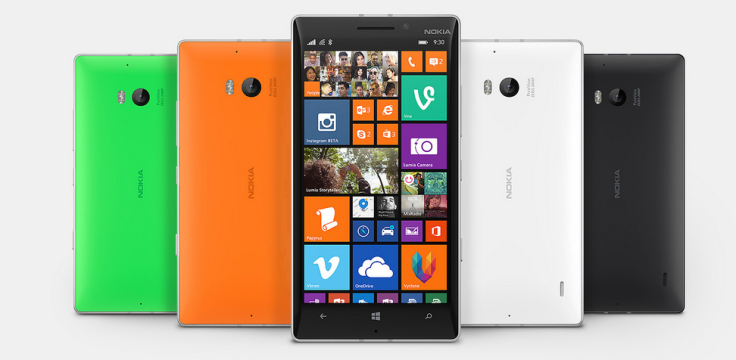 So how is it going to convince hardware manufactures and software developers to support its platform when a company as big as Microsoft couldn't even do it? "Having a company that has no legacy business, that has no dependencies, means that we can open up opportunities for third parties that the incumbent OS creators don't," he said.
Cyanogen has not announced any partnerships with hardware manufacturers beyond what is already on the market, but to really reach the masses, it will have to partner with a well-known name -- and for companies like Sony, HTC and LG, all struggling to make Android work, Cyanogen could be an enticing option.
Of course, with Microsoft's Lumia range failing to capture any significant market share since the company bought Nokia's mobile phone division, it, too, could be on the lookout for something new.
While McMaster tells it like it is about Microsoft's smartphone woes, he says Microsoft is still a great company and builds great services, one of which is going to be key in building the next version of Cyanogen -- and that is Cortana.
Microsoft's digital personal assistant has grown significantly since it began life on the company's smartphones and this summer had its biggest update to date when it was deeply integrated into Windows 10 and Microsoft's Edge browser.
Cyanogen And Cortana
McMaster revealed that Cyanogen is working with Microsoft to deeply integrate Cortana into the next version of Cyanogen OS. This is key to catapulting Cyanogen into the mass market, he asserts: Cortana is currently available as an app on Android, but in order for it to make a real difference, it needs to be able to be integrated at the OS level so that its full potential can be leveraged.
"Natural language coupled with intelligence is very important but as an application it doesn't rally work because you need to be embedded into the framework of the OS because that is where you get all the signal from the services that makes that intelligence smarter," explained McMaster.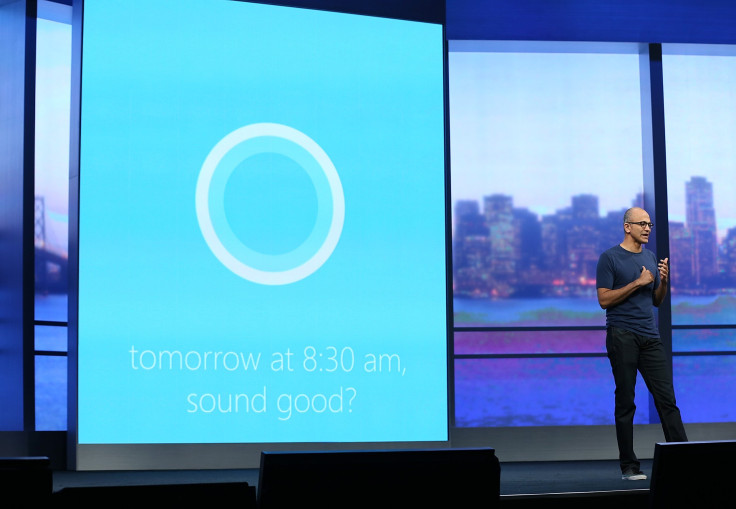 Cortana is clearly going to be a big deal for Cyanogen and crucial to its success in the next couple of years. McMaster wouldn't give concrete details about when or how it would work but gave an example how how it could be better than Apple's Siri:
"When Apple launched Apple Music at WWDC, they showed the Siri integration with Apple Music. Siri doesn't power Spotify like that so we can do these kind of things with for example, integration of Microsoft's Cortana into the OS enabling natural language to power Spotify and other services."
McMaster says that Cortana is "much better than Apple's Siri" and better than Google Now in some respects.
Standing On The Shoulders Of Giants
McMaster is well know for his outspoken comment about on Google and Android saying at various times over the last year that Cyanogen "was putting a bullet through Google's head" and "we're taking control of Android away from Google."
When these comments are raised, McMaster laughs, saying he doesn't mind hearing them repeated, but his investors aren't best pleased when they keep cropping up.
So, does McMaster and Cyanogen have any relationship with Google?
"Not really. You know, we like Google. As much as I like to diss Google here and there, poke them in the side, our users are huge fans of Google services, and Google makes great services. So we want to continue to work with Google and have their services on our platform, but ultimately we want to give users more choice."
The end-game for Cyanogen is that it will have "no dependencies on Google," which McMaster says can happen in the next two-to-three years. "From an evolutionary standpoint, Android is a platform that enables us to springboard into something else."
What we will see next year, McMaster says, will be version one of the company's plan to rid itself of a dependency on Google.
When asked what the chances of Alphabet (as the company formerly known as Google is now known) filling its C listing with Cyanogen, McMaster doesn't rule it out: "You never know man, maybe Larry [Page] will want to disrupt Android."
© Copyright IBTimes 2023. All rights reserved.
FOLLOW MORE IBT NEWS ON THE BELOW CHANNELS