Cory Booker, NJ Senate Hopeful And Twitter Phenom, Leaving Waywire?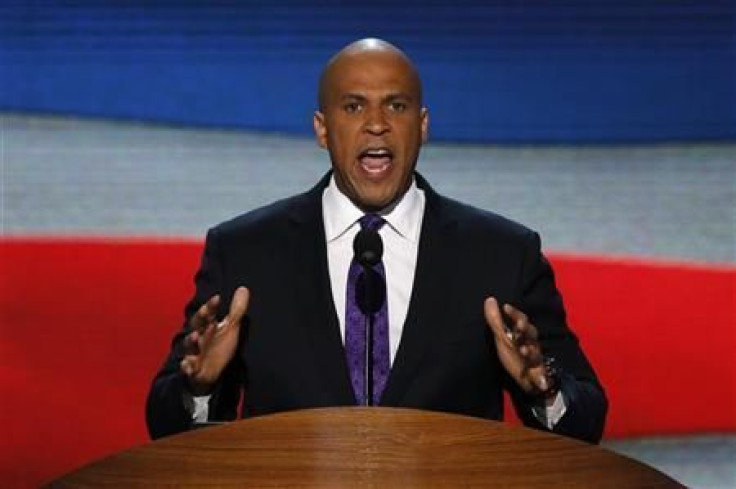 Cory Booker is reportedly leaving the board of the video-sharing startup Waywire, which he co-founded and launched earlier this year.
As mayor of Newark and candidate for U.S. Senate, Booker certainly has his hands full, and he has already said he would step down if he's elected to the Senate in a special New Jersey election on Oct. 16. His imminent departure was reported Friday by TechCrunch, which cited a source familiar with his campaign.
If true, one assumes Booker will make the announcement public via Twitter, his favorite method of communication, where he is among the most active and most popular politicians on the site, with more than 1.4 million followers.
According to a report last month by the New York Times, Booker's stake in Waywire is worth between $1 million and $5 million. The company is struggling, however. As of late it's been plagued by staff layoffs, low traffic and the departure of its advisory board member Andrew Zucker, the 15-year-old son of CNN Worldwide's president, Jeff Zucker.
Meanwhile, Booker's Republican opponent in the Senate race, Steve Lonegan, has been highly critical of Booker's involvement with the startup, calling it "sketchy" in an August press release:
"If Cory Booker is elected, California will have a third senator, because Booker will be beholden to the Silicon Valley billionaires who funded his 'start-up' business. Additionally, campaign donations were being raised at the same time as funding for Cory Booker's business. This is sketchy, to say the least."
Booker is leading the Senate race by a wide margin according to every poll. As of Saturday afternoon, he hadn't yet made an announcement regarding Waywire. Keep watching that Twitter feed.
© Copyright IBTimes 2023. All rights reserved.