COVID-19 Could Last 4-5 More Years: Here's What You Can Do To Protect Yourself
This article uses affiliate links, which means if you purchase products through these links, we may earn a commission. Click here to see our
T&C
. For licensing please click
here
.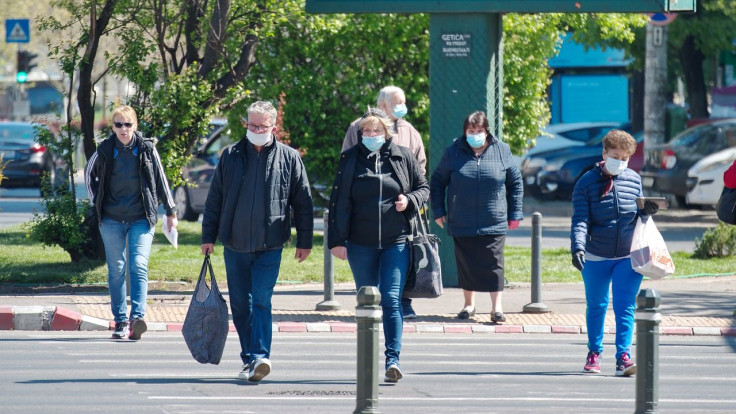 The pandemic has tremendously changed the way we live, learn and work. Gone are the days when you bid someone with a hug or kiss. Now you go for social distancing, fist or elbow bumps and wearing masks are part of the post-pandemic era. Although the vaccines are rolling out for emergency use, new COVID-19 variants found in the United Kingdom and South Africa take a jab in different regions, which are more contagious than the former.
As of this time of writing, there are over 9 million active cases in the country. Pfizer and Moderna say their vaccines can handle these new strains. But before you get excited about the progress and development, it was reported that Singapore's Education Minister Lawrence Wong said that COVID-19 could last four to five years. There are reported delays in production and barriers when it comes to procurement, especially in developing countries.
So, let's not get our hopes high as science is also battling against the fast-moving, ever-changing virus. With that said, while you don't have control over the global crisis, you can take charge of your response as you embrace the new normal. Here are the things you can do to protect yourself and your loved ones.
Wear high-quality masks and double up hygiene practices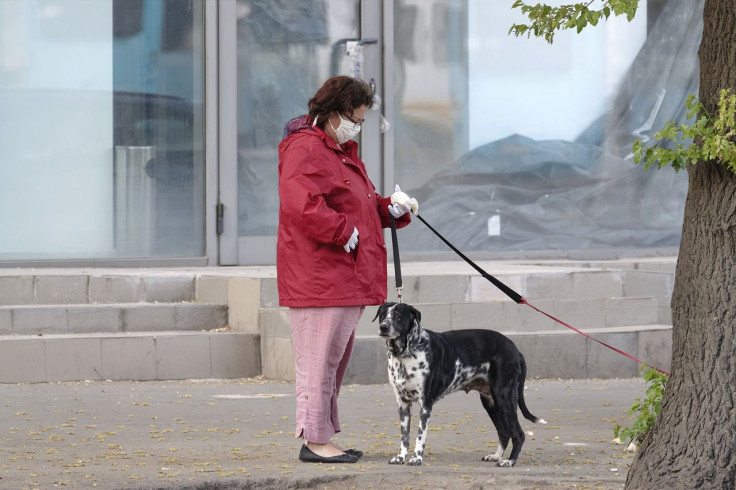 Cloth or fabric masks' filtration effectiveness is lower than medical-grade masks. But if they are designed properly, they can offer some protection. Still, surgical masks are the staples for safety and protection. While the N95 masks are the gold stand for premium protection, they are hard to find in the market and more expensive than 3-layered masks.
Double-masking makes sense and will add more layers of protection while you're on the go for errands and even when at home. You can put on a surgical mask on top of your fabric face mask. Moreover, social distancing, frequent handwashing, sanitizing home and belongings and taking a shower after going out for errands should be part of your routine.
Refrain from staying in closed spaces and avoid crowds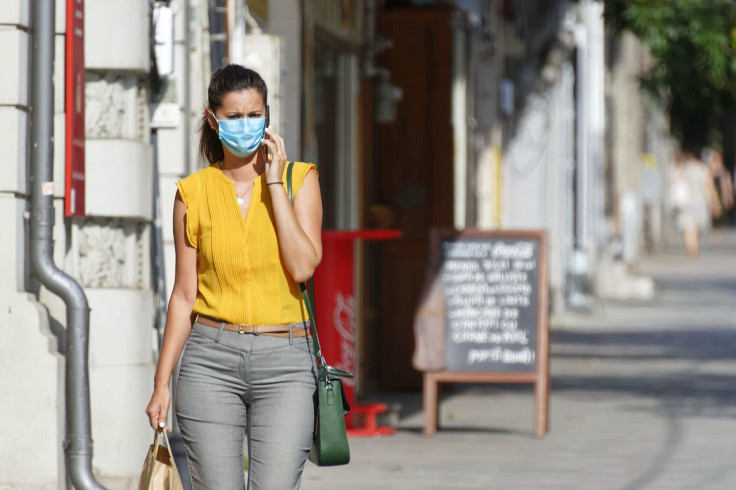 Coronavirus can spread in airborne particles that could linger for hours in poorly ventilated spaces. The solution? Stay away from closed spaces and avoid crowds. The top places you'll likely get the virus are in bars, gym, restaurants, parties at home and public transportation. If you're running out for errands, do it quickly.
Timing is everything. Why not go out grocery shopping during weekdays instead of weekends? Avoid shopping during paydays and after a few days after that to avoid crowds -- moreover, mobile apps like AnyList, Meal Lime and Flipo for online grocery and food delivery. Just make sure you also disinfect your items upon arrival.
Boost your immune system with healthy nutrition and supplements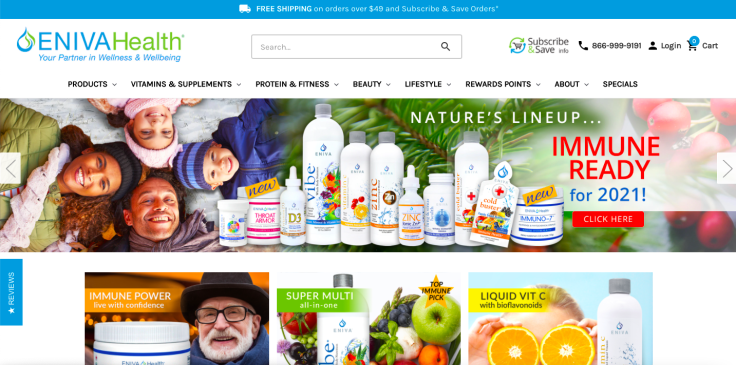 Aside from safety precautions and best practices on hygiene, it's also important to take care of your body like boosting your immune system. There are plenty of ways to do it -- first things first, get enough sleep. According to researchers, adequate sleep bolsters T cells that help your body fight infection.
Make sure you top it off with supplements such as Vitamins C that boost the immune system, including Vitamin D and Zinc. These can also be found in nutritious meals, fruits and vegetables. But fortunately, there are also all-in-one immune health vitamins like Eniva's Daily "All-in-One" Immune Health Armor - Elderberry, Zinc, Vit C & D, Echinacea & More Cold Buster Nutrients so you don't have to drink capsules and tables separately.
Another excellent immune system booster is ManukaGuard Immune Builder Honey that stimulates the production of an antibody with prebiotic oligosaccharides that's good for the gut -- all in a one and half teaspoon.
Stay active, exercise at home or join virtual classes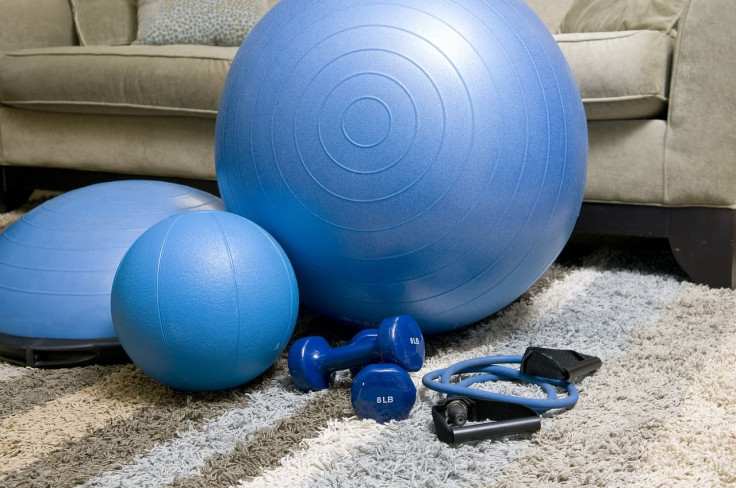 It can be tempting to be a couch potato or sit all day long in front of the screen as study and work from home are the new normal. However, nothing will replace the positive feeling thanks to the release of endorphins from your system after a great workout. Set a time even just about 10 minutes during your break time and start moving.
There are plenty of mobile apps that you can explore to stay active even without gym equipment. For example, Seven helps you get started with baby steps as it provides a 7-minute body workout without you getting overwhelmed with the process. For those who want to explore bodyweight exercises, search out for calisthenics and yoga classes online.
While gyms will likely remain unavailable while some may be opened but with precautionary safety measures, investing in home gym equipment could be the best gift for yourself and your family, staying at home and being safe is more important plus with the tools you have, you can even begin working out together with your spouse and kids. This is a great way to bond together while you all participate in virtual exercise classes.
Don't forget to take care of your mental health too
The pandemic also poses threats not just to your body but also to your mental health. According to a recent survey, one out of five people developed mental health issues like dementia, anxiety, and depression. What's more, 80% of doctors believe that depression is one of the greatest mental health issues this 2021.
With the changes in how you work, learn and interact with people, it's best to seek medical help and counseling if symptoms persist. Zoom fatigue isn't a myth, and it's making things complicated inside your brain. If you regularly attend virtual meetings, whether for work or personal reasons, experts also suggest that you set a time to stay off-the-grid to recharge yourself.
To help you have a better perspective, try journaling and listing down the top three things you're thankful for. Send handwritten notes to family and friends, practice mindfulness by being in the present moment and savor the time you spend on a specific task instead of multitasking.
Final thoughts
With all these in mind, the pandemic has dramatically changed our view on what really matters. If we have to get used to this environment for four to five years more, staying safe and healthy is the greatest wealth. So double your mask, wash your hands and stay healthy always!
FOLLOW MORE IBT NEWS ON THE BELOW CHANNELS