Cree Results, Forecast Disappoint; Stock Slides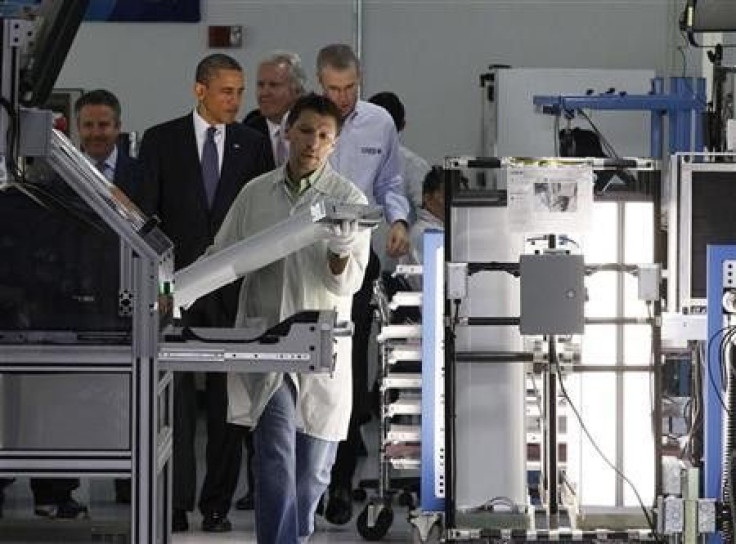 (Reuters) - Cree Inc, a maker of LED lighting, reported a lower-than-expected quarterly profit and also gave a forecast for the current period that fell short of analysts' estimates, sending its shares down more than 5 percent.
Fierce competition in the LED industry, mainly from an influx of Chinese companies, has cut prices, squeezed profit margins and inflated supplies. At the same time, demand for LED lighting has yet to take off in the mass market.
The more Cree blazes trails to show how to make LED lights, the more the lighting manufacturers look for cheaper ways to do the same thing, said Wunderlich Securities analyst Theodore O'Neill, who has a sell rating on Cree shares.
For the fiscal second quarter ended December 25, 2011, the company reported a 76 percent drop in net income to $12.1 million, or 10 cents per share. In the same period the previous year, the company earned $49.8 million, or 45 cents per share.
Excluding one-time items, the company earned 25 cents a share. On that basis, Wall Street analysts, on average, had been expecting earnings of 26 cents a share, according to Thomson Reuters I/B/E/S.
Revenue rose 18 percent to $304.1 million but was below analysts' expectations of $309.85 million.
In October, Cree forecast revenue of $300 million to $320 million and an adjusted profit of 25 to 28 cents a share.
Gross margins also lagged Cree's own forecast, and O'Neill said the Durham, North Carolina, company would need to adjust its long-term margin expectations for its fortunes to turn around.
Demand is going to be awesome, O'Neill said, pointing to the 50 percent drop in prices on LED lightbulbs at home improvement retailers like Home Depot and Lowe's. The problem is it's going to be a low-margin business.
Light-emitting diodes are used mainly to light consumer electronics products such as mobile phones and television screens. But they are also poised to unseat incandescent and compact fluorescent light bulbs as governments, businesses and consumers seek to cut electricity costs and curb emissions.
For the third quarter, Cree expects revenue of $290 million to $310 million, well below analysts' estimates of $320.87 million, according to Thomson Reuters I/B/E/S.
The company also forecast third-quarter earnings of 18 to 25 cents a share, below Wall Street's average estimate of about 29 cents a share.
Cree shares were down more than 5 percent at $22.10 in after-hours trade after closing at $23.33 on Tuesday on the Nasdaq. The stock has lost more than 60 percent of its value since hitting a 52-week high nearly a year ago.
© Copyright Thomson Reuters 2023. All rights reserved.