Crypto On March 9: Market Booms Once Again Amid Russia-Ukraine Crisis
KEY POINTS
Bitcoin, Ether rise
Top coins trade in green
Market cap goes up
The cryptocurrency market jumped back in the green after a couple of days of loss amid the Russia-Ukraine crisis. Industry insiders believe that digital assets have their future secured as institutional investors are pouring in.
The global market cap was up 6.63% at $1.85 trillion as of 3.59 a.m. ET, CoinMarketCap data showed.
Bitcoin traded 9.05% higher at $42,282. Ethereum, too, rose 7.20% to $2754. All other top 10 cryptos traded in the green. Meme cryptos Shiba Inu and Dogecoin too surged.
The upward shift in the prices comes amid the turbulent situation between Russia and Ukraine.
Charles Tan, Head of Marketing at Coinstore, said, "Crypto has emerged as the biggest weapon to neutralize the impact of sanctions due to the Russia-Ukraine war. The tense geopolitical situation has created a new use case for crypto across the globe in which users in Russia and Ukraine, both are deploying crypto for their benefit."
"The fact that crypto-assets are safe and easy to liquidate even in such turbulent times is driving the investor interest in technology backed assets," Tan told International Business Times.
Industry insiders believe that even as the future of the market remains uncertain, institutional investors continue having confidence in the growth and potential of the industry.
Most recently, startup investment firm Bain Capital Ventures launched a US$560 million fund exclusively focused on crypto-related initiatives, adding to the burgeoning investments pouring into the sector. This comes after Sequoia Capital announced that it is looking to raise up to $600 million for its first crypto-specific fund.
"Even as the future of crypto price remains uncertain, the strong institutional support reaffirms the robustness of the sector and imbues credibility in the industry," Indian exchange CoinDCX's Research Team told International Business Times.
The crypto market is extremely volatile and experts recommend investors not make decisions based on the sudden shift in prices.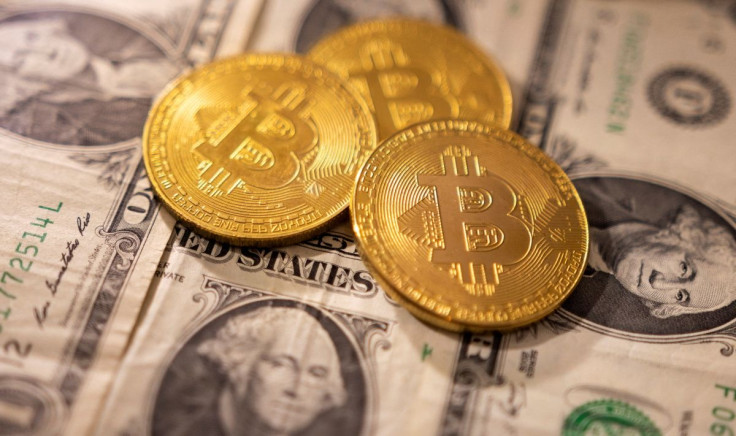 © Copyright IBTimes 2023. All rights reserved.
FOLLOW MORE IBT NEWS ON THE BELOW CHANNELS