Daniel Radcliffe Reveals He's Been Texting Helena Bonham Carter Since 'Harry Potter' Reunion
Daniel Radcliffe has been in contact with Helena Bonham Carter ever since they met at the recent 'Harry Potter' reunion to mark 20 years since the first installment of the movie franchise released.
"Over the last few months, I've actually texted with Helena a bit since the reunion. I think when I'm back in London we're definitely going to try and hang out at some point," Radcliffe told People.
"One of the nice things about the Harry Potter reunion actually was just getting to have adult conversations with people I'd only known as a child, that was so cool, and in a way that I hadn't really expected. But kind of going like, 'Oh, we could hang out now. This is fun.' Yeah. So that's been really nice," he added.
The actor then spoke about how he appreciates Carter's professionalism, especially her low tolerance for bad behavior in their industry.

"She's the best. She's also one of those people who — I feel like there are a lot of people in our industry that will forgive people being terrible human beings if they're great artists. And I hate that. And I think Helena has no time for it as well," said Radcliffe.
"We were talking about people that are known to be brilliant or whatever, but [are difficult] and we're like, 'Eh.' When you find a person that normal in the industry for as long as she's been in it, who's still not jaded by the weirdness of it, they're rare and very cool."
Radcliffe, who admitted to having a crush on Carter while shooting for the 8-part movie franchise, revealed during the reunion that he had actually given her a love letter during filming, People reported.
In a sit-down between the pair, Radcliffe gave viewers a look at his letter from years ago. "Dear HBC," Radcliffe began the letter. "It was a pleasure being your costar and coaster in the sense that I always ended up holding your coffee."
"I do love you," he continued. "And I just wish I had been born 10 years earlier I might [have had] a chance. Lots of love and thanks for being cool."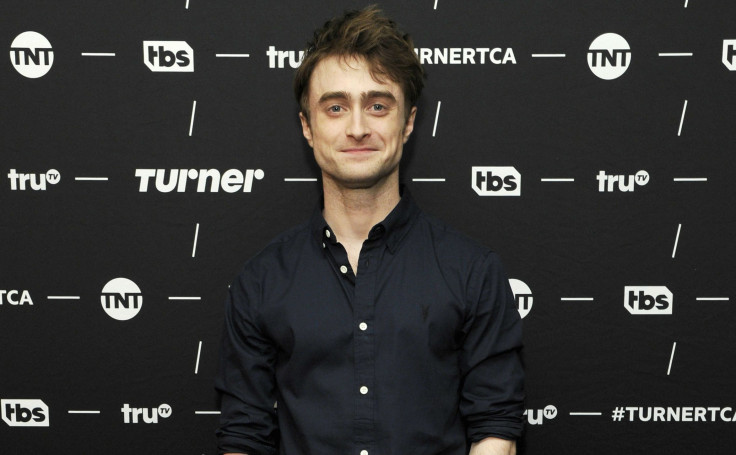 Radcliffe, who was just 11 years old when he landed the role of the "Boy who lived," managed to pave a successful career for him in the industry, but to some he will always be known as "Harry Potter," and that is something he's okay with.
"I always think if you've done something that can help somebody through a bad moment, that is really all art is for," he told the outlet. "That is the highest, noblest thing that a film can do, I think, is just provide escape or catharsis or something like that. And so, it genuinely doesn't get old when people come up and are like, 'These films mean a huge amount to me.' And it's a very, very lovely kind of gratifying thing. So yeah, maybe one day I'll be horrible and jaded, but it hasn't happened yet."
© Copyright IBTimes 2022. All rights reserved.
FOLLOW MORE IBT NEWS ON THE BELOW CHANNELS