Did Saudi Royal Family Buy A Fake Leonardo Da Vinci Painting For $450 Million?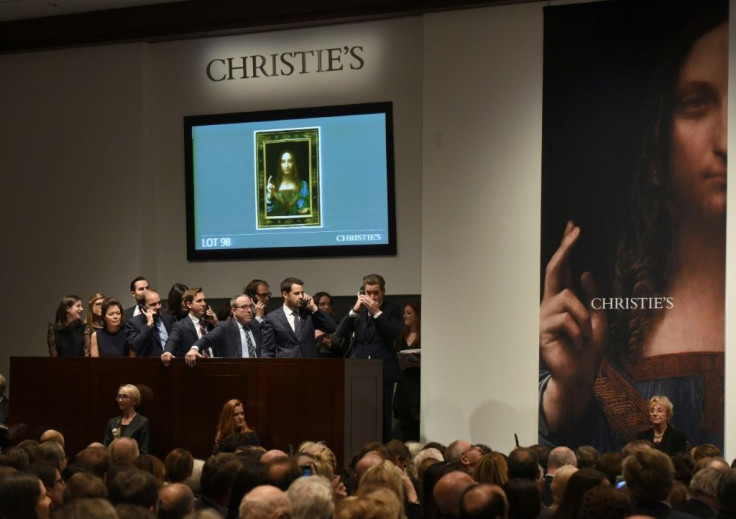 KEY POINTS
Mohammed bin Salman allegedly bought a fake Leonardo da Vinci painting
A new documentary sheds light on the "Salvator Mundi" controversy
Art experts say the da Vinci "contributed" to the art piece
Crown Prince Mohammed bin Salman is the subject of a new feature-length documentary after the Saudi Arabian royalty reportedly bought a fake Leonardo da Vinci painting for a whopping $450 million.
In 2017, Christie's auction house sold a 500-year-old painting that sparked a 20-minute bidding war among buyers from around the globe. The "Salvator Mundi," dubbed the "male Mona Lisa," shows Christ with one hand raised and the other holding a glass sphere. The piece was believed to be another masterpiece from Leonardo da Vinci.
It was later revealed that bin Salman won the bid for the $450 million painting. The prince has an estimated net worth of $5 billion, according to Celebrity Net Worth.
However, according to researchers, the piece isn't exactly a da Vinci. In the new documentary titled "The Savior for Sale," art analysts allege the painting was indeed produced at the famed artist's workshop, but he only "contributed" to it.
In fact, in 2005, a New York art dealer sold the "Salvator Mundi" for just $1,175 dollars. Following restoration, it was identified as a long-lost da Vinci by art experts.
The painting was then exhibited as such at the National Gallery in London and was later sold to a Russian oligarch for $127.5 million in 2013.
A senior official of the French government, however, confirmed that work done at the Louvre found that da Vinci "only contributed" to the painting.
"The painting went under a number of machines and it was X-rayed all over. Vincent Delieuvin [chief curator at the Louvre's department of paintings] brought together all sorts of international specialists," the senior official told The Art Newspaper.
"At the end of the process the verdict was revealed: the scientific evidence was that Leonardo da Vinci only made a contribution to the painting. There was no doubt. And so, we informed the Saudis."
The painting remains to be a mystery and the new documentary aims to shed light on whether the "Salvator Mundi" is indeed a work of art by Leonardo da Vinci or an overpriced fraudulent art.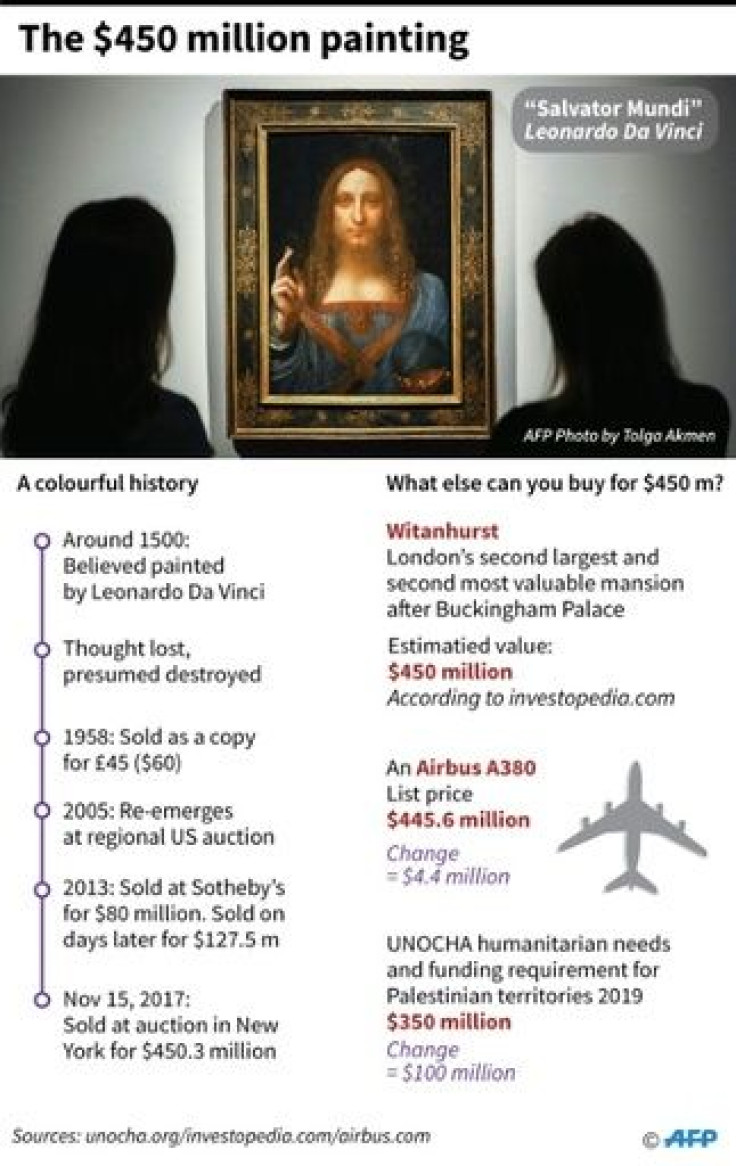 © Copyright IBTimes 2023. All rights reserved.