'Doctor Who' Season 8: Meet Billy Hanshaw, Whose Title Sequence Steven Moffat Loved So Much He Used It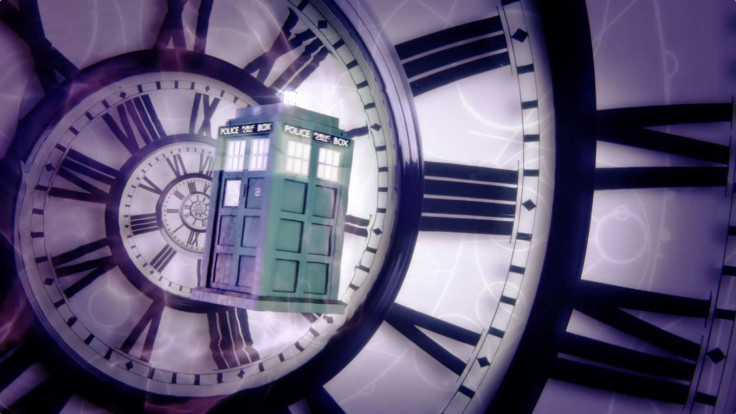 There's a new Doctor in town and a new "Doctor Who" Season 8 title sequence. The mechanical-themed sequence was designed by a fan, U.K. motion graphics and animator Billy Hanshaw, and when showrunner Steven Moffat saw it online, he reached out to Hanshaw to adapt the sequence for Season 8.
"I grew up with Doctor Who," Hanshaw said in an email interview. "It was compulsive Saturday evening viewing in the U.K. during the 70's."
While his loyalties may lie with the combo of Tom Baker's Doctor and Sarah Jane, he loved Peter Capaldi's Doctor in the "Doctor Who" Season 8 premiere. When Hanshaw created the concept for the "Doctor Who" title sequence in September 2013, he did not expect the level of interest from fans, let alone getting a call from Moffat.
"I never knew that so much fan work was published online for Doctor Who. I work with a writer/producer - he's the font of all Doctor Who knowledge and I did the sequence after his suggestion. Creatively the challenge was to make something that wasn't just a recreation/evolution of what had gone before. I simply thought - what if the show had never had a sequence before - what would it be? Some will say that it's an obvious metaphor - my counter argument is that sometimes the most obvious/simplest ideas are the best," said Hanshaw.
Hanshaw's "Doctor Who" title sequence was popular among fans, but he didn't expect to receive a formal offer from Moffat or BBC to work on the show. Hanshaw said executive producer Brian Minchin connected with him on Linkedin. "I simply responded by asking if there was anything I could help with. Brian said - 'both Steven (Moffat) and I are huge fans of your Youtube work - do you want to help us with the series 8 titles.' Chances like this don't come along very often, and since I was already trying to steer my motion graphics work towards the film and TV industry, it was an opportunity too good to even have second thoughts about," said Hanshaw.
The "Doctor Who" Season 8 title sequence is a bit different from Hanshaw's. It maintains the mechanical elements but removed the fob watch and Seal of Rassilon. To see more of the creative process behind the title sequence, visit Hanshaw's website.
© Copyright IBTimes 2023. All rights reserved.