The Economic Impact Of The Winter Olympics: Not Great For Russia But Sochi Stands To Gain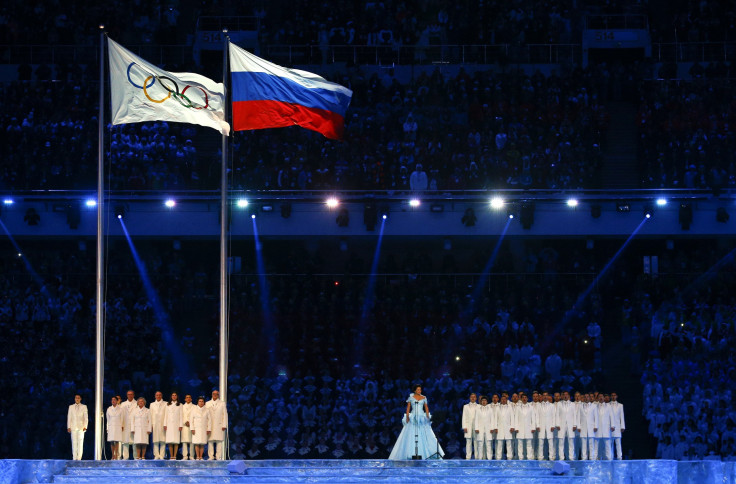 The 2014 Sochi Winter Olympics kicked off in glorious style on Friday with an elaborate opening ceremony for what is expected to be the most expensive Olympic games in history, costing in excess of $50 billion and far exceeding the 2008 Beijing Summer Games, a record many said would never be beaten.
According to a report by the European Bank for Reconstruction and Development, this astronomical cost will not boost Russia's national economy in any way, but it may create a lasting legacy for the city of Sochi and the southern Krasnodar region of Russia, which will benefit from improved services that may attract business in the future.
It's largely unclear whether this will actually give Sochi a boost. It has worked for other host cities of Olympic events, including Atlanta and Vancouver, but those game were held in developed nations. Before the 21st century, all but four Olympic Games were held in advanced, wealthy countries. Only Mexico City in 1968, Moscow in 1980, the 1984 winter games in Sarajevo (then Yugoslavia) and Seoul's summer games in 1988 could be classified otherwise.
More recently this trend has been changing, and large sporting events have been hosted in emerging economies. By 2016, major sporting events will have been hosted in China, Brazil, Russia, South Africa and Ukraine, with another World Cup to come in Russia in 2018.
And while the EBRD report says countries generally do not benefit economically from hosting such events, infrastructure and jobs are created that last well after the games have moved on.
This is especially important for emerging economies, because they tend to spend far more on hosting games than developed nations. In short, they are improving the lives and business prospects of the population in those regions.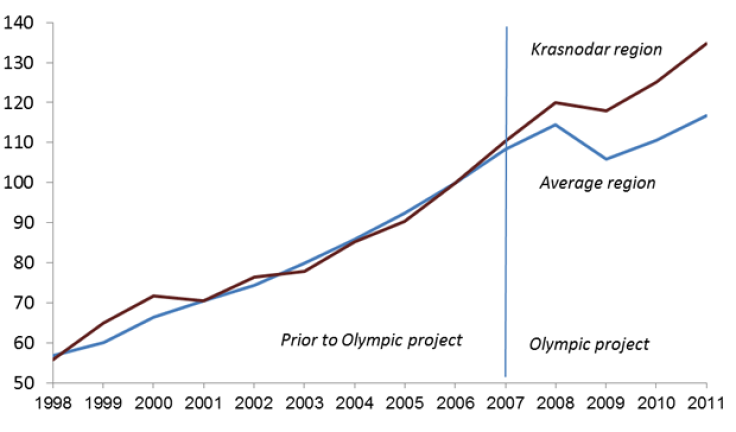 For example, of the 235 projects undertaken in preparation for Sochi, 37 were road projects, and the athletes quarters are supposed to be turned into affordable housing for local residents.
On a national level, Russia is unlikely to benefit from the games, but they will not appreciably worsen its current debt. It has cost a relatively small 2.4 percent of GDP, which is now worth $2 trillion. This compares favorably with the Athens Olympics in 2000, which cost about 7 percent of Greek GDP.
Olympics also create jobs, although most are not permanent. Russian currently has low unemployment but operates a tight labor market, which, as the report suggests, leaves limited scope for creation of new employment.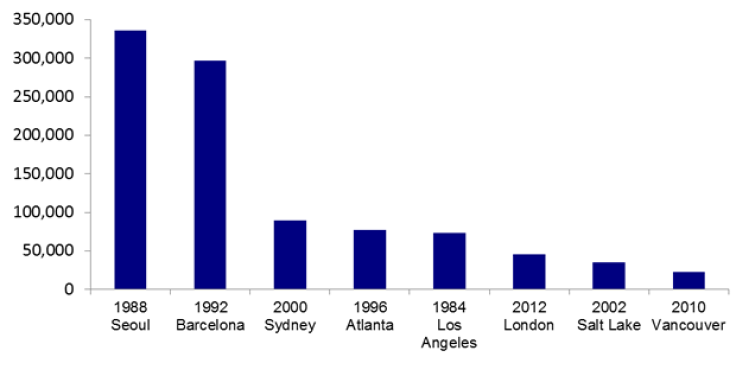 © Copyright IBTimes 2023. All rights reserved.