'Ellen's Design Challenge' Cast: Meet The 6 HGTV Contestants Before The Jan. 26 Premiere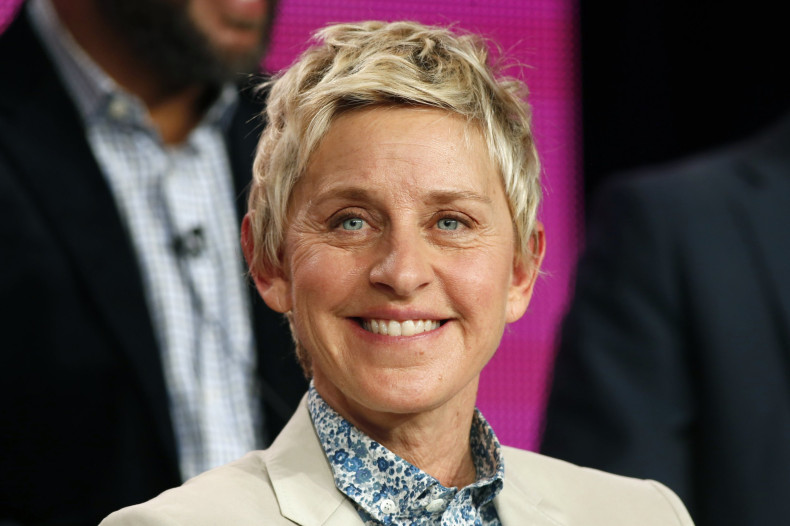 Love furniture? Love Ellen DeGeneres? Well, those two worlds are about to come together. The daytime talk-show host is teaming up with HGTV for "Ellen's Design Challenge."
On the reality show for furniture designers, six contestants will be pitted against each other and tasked with creating a piece of furniture in a short amount of time. HGTV handymen/TV personalities Chip Wade, Jeff Devlin and Matt Muenster will be on hand to aid the designers, while Jay Montepare hosts. Dwell Editor-in-Chief Amanda Dameron and Christiane Lemiex, executive creative director at Wayfair.com, are the judges who will eliminate one person each week. The last contestant standing wins $100,000.
So, how does Ellen DeGeneres tie into the show? Besides having her name in the title, DeGeneres will executive produce and swing by for "appearances." According to a press release, the HGTV series will "highlight Ellen's passion for furniture and house design as well as her expertise in the subject."
The series kicks off Monday, Jan. 26, at 9 p.m. EST. Meet the cast before the premiere:
Jose Gaspar de Jesus
Jose Gaspar de Jesus was born in Venezuela but is now based in Los Angeles. The designer graduated from the Pratt Institute and launched his own Art Deco-influenced furniture line a couple of years later. According to his HGTV bio, he considers himself to be a "leader" and enjoys taking chances.
Katie Stout
Katie Stout is a self-proclaimed procrastinator – which is why she thinks she'll win "Ellen's Design Challenge." The furniture designer, who works out of her basement studio in Brooklyn, New York, knows she can complete a project in the short amount of time the contestants will be given.
Tim McClellan
Durango, Colorado, native Tim McClellan is all about repurposed furniture. A self-taught designer, he owns Western Heritage Furniture and focuses on using recycled materials to create his projects.
Carly Eisenberg
Hailing from Asheville, North Carolina, Carly Eisenberg is unique in that she's a blacksmith. The owner of Iron Mountain Forge, Carly can craft anything from a hook to a steel rocking chair.
Mark Moskovitz
Mark Moskovitz is the owner of Fiftytwothousand, a design studio focused on work that is "raw and refined." The Yarmouth, Maine, contestant has had his furniture featured in magazines and museums and believes his greatest strength is being able to step out of his "comfort zone."
Leslie Shapiro Joyal
Los Angeles native Leslie Shapiro Joyal is the owner of 407 Furniture. Initially an interior designer, Joyal began creating furniture after failing to find quality work that visually pleased her. Her pieces are inspired by American Shaker, Japanese and midcentury modern.
"Ellen's Design Challenge" will premiere on HGTV on Monday, Jan. 26, at 9 p.m. EST. Will you be watching? Tweet your thoughts to @AmandaTVScoop.
© Copyright IBTimes 2022. All rights reserved.