Emile Hirsch Gets 15 Days In Jail, Probation Time For Assault Of Paramount VP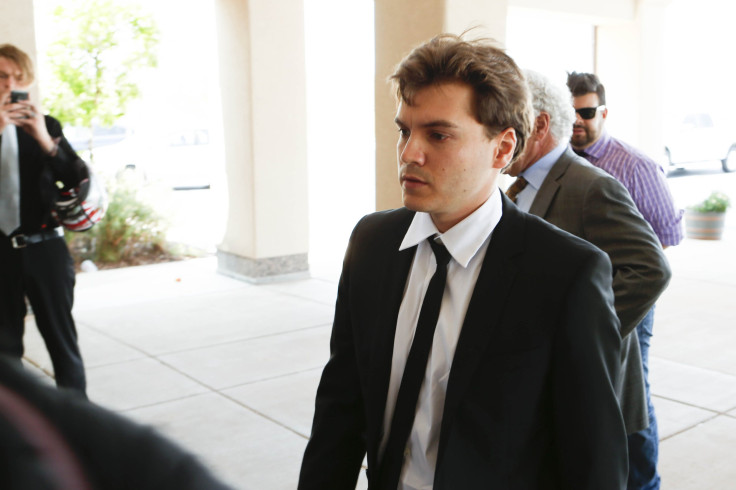 Emile Hirsch will be going into a different kind of wild after reaching a plea deal Monday stemming from an assault on a Hollywood executive Jan. 25. The 30-year-old actor will spend over two weeks in jail.
The "Into the Wild" star will serve 15 days in jail after pleading guilty to felony and misdemeanor charges from a drunken nightclub attack on Paramount Digital VP Daniele Bernfeld, Deadline reports. Both were in Park City, Utah, for the Sundance Film Festival when the incident occurred.
As part of the plea deal, Hirsch will get 90 days' probation, pay $4,750 and perform 50 hours of community service, according to Deadline. He also must participate in an aftercare treatment program, and a to-be-determined payment of restitution will go to Bernfeld.
If he fails to meet the requirements, he will go to jail for a year. The "Girl Next Door" star originally was facing up to five years in prison before the plea deal.
Entertainment Weekly reports that Bernfeld was unhappy with the result of the case and said the actor's punishment doesn't fit his crime.
"If a violent attack in front of a roomful of witnesses can be labeled a misdemeanor and dismissed, what of women who are assaulted while alone in hallways or bathrooms, or behind the closed doors of their own homes," she said in a statement from her lawyer.
Hirsch was reported to have put Bernfeld in a chokehold from behind at the Tao nightclub in Park City, causing her to go unconscious before two people pulled him off her. Hirsch was charged with third-degree felony aggravated assault and misdemeanor intoxication.
Hirsch's spokesman, Robert Offer, released a statement following the incident. The statement, obtained by TMZ, said Hirsch had consumed an "enormous amount of alcohol" that evening and had no recollection of what happened.
"Emile takes these allegations very seriously, and is devastated that any of this has occurred," Offer said. "A few days after the incident, Emile sought help and checked himself into an alcohol rehabilitation facility, where he remains today, to ensure nothing like this ever happens again."
The actor appears in "10,000 Saints," starring Ethan Hawke, which was released Friday. The film was shown at the Sundance Film Festival on Jan.23, two days before the assault.
© Copyright IBTimes 2023. All rights reserved.