Englishman Glen Bryant Visits Every NYC Subway Stop In 24 Hours, Breaks World Record With Feat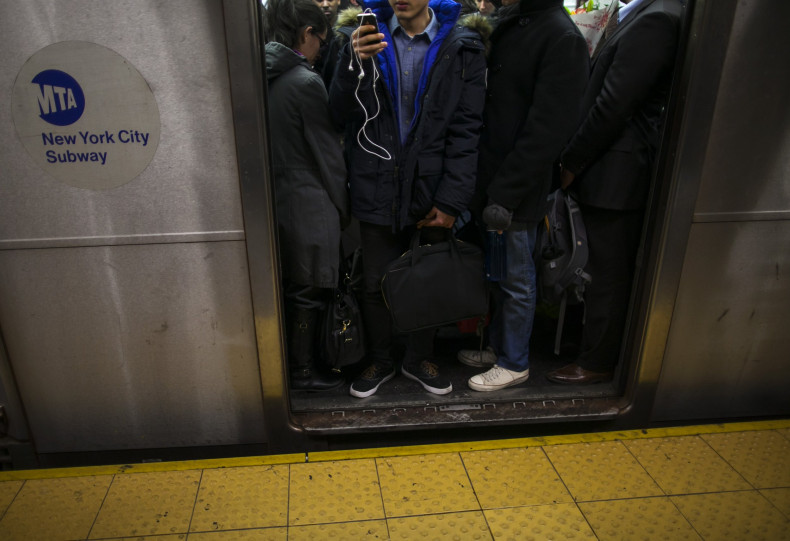 Thirty minutes on a New York City subway can seem like a lifetime. But one Briton endured the ultimate test in patience to snag one fairly challenging world record.
Glen Bryant, of Emsworth, England, boarded a subway train with five of his friends last November as he launched his attempt to travel the NYC subway system in the fastest time ever recorded, reports the Portsmouth News. They all met online and had shared their collective dream of traveling the NYC subway system in the fastest possible time. They eventually finalized their plans and set November as the month they'd travel to New York to tackle the challenge.
The 26-year-old pharmacist says the group got on the first train at 3 a.m. on Nov. 18, 2013, and did not get off the subway until 1 a.m. the next day.
They all snapped pictures of each other at every stop, helping each other keep awake during the 22-hour, 26-minute journey. They stopped at 468 stops, navigating the city's complex subway system.
"It's easier to do the challenge in a group because you have one person doing the photographs and one person doing the log book," he told the Daily Mail. "We were up for 26 hours and if it wasn't for my teammates, I probably would have fallen asleep."
It took Bryant six months to find out he had officially broken the record, a wait he called "nerve-racking."
Bryant says he has always loved subways and learned of the Guinness World Record for "fastest time to travel the entire New York City Subway" through a post on Wikipedia. Bryant previously attempted to ride the London Tube's 270- station system in record time, but he has failed 14 times at snagging that title.