Enterprise Social Media And Its Impact On Employee Communication At Work
There's no doubt that social media changed life as we once knew it. The Facebooks and Twitters of the world provided a microphone, and often an amplifier, to the common person and thereby reduced the power of the gatekeepers who once controlled the flow of information.
Recently, however, there's been significant controversy. After years of self-regulation, social networks are now under intense scrutiny from both users and lawmakers. Twitter, for example, recently experimented with its "retweet" function to slow the spread of misinformation during the election cycle. And a Netflix docu-series called "The Social Dilemma" opened millions of eyes to the way companies like Facebook turn users into addicts through psychological tricks meant to reward us for logging in.
But as our eyes are turned to sites made for public consumption, its newer, more private, social media networks are also making waves. Dubbed "enterprise social media" (ESM), these networks are meant to connect workers inside a specific organization, allowing employees to communicate, collaborate, and connect with their peers in a variety of formats and curated communities that ultimately streamline work tasks.
In a world dominated by news of a pandemic and a brave new world of at-home working, these ESM systems are integral to maintaining the relationships that keep businesses moving, and their organizational scope is now widening to include even the most hard-to-reach employees: the frontline workforce.
Introducing frontline workers into the mix creates a new enterprise social network scenario faced with its own set of unique problems as well as a laundry list of best practice rules and processes to follow.
Drawing a line in the sand
For one, there's a difficulty in drawing the line between what is appropriate, and not, in a work-related organization. Allowing for both top-down, and bottom-up communication — that is to say, messages from the C-suite all the way down to frontline workers — is crucial, yet companies are still searching for the sweet spot between unfettered communication and all-out anarchy.
Facebook, for example, recently angered employees who wanted its CEO, Mark Zuckerberg, to take a harder line against the Trump administration after Zuck refused to remove a controversial post that threatened to shoot protestors. It led to the first walkout in company history, showing the power and impact bottom-up communication can have on a company.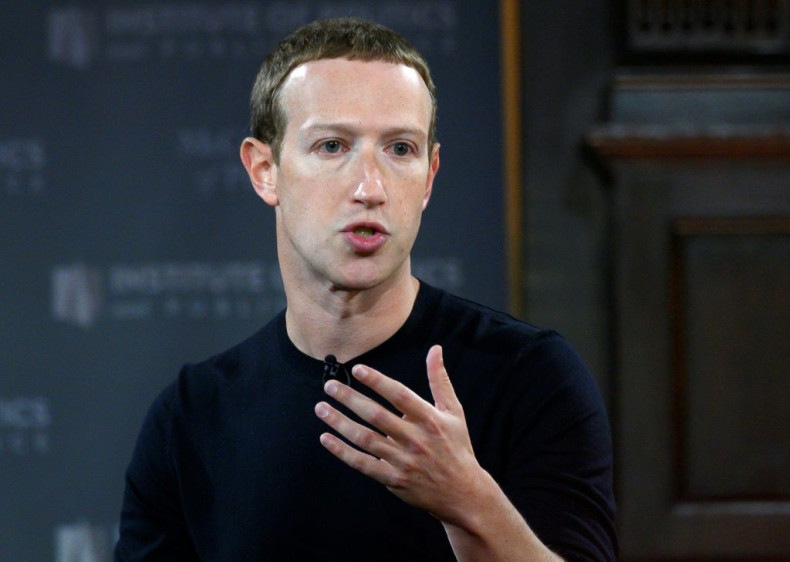 It also shows the power from the opposite side. In the aftermath of the controversy, Zuckerberg detailed a seven-point plan to address concerns that led to the work stoppage.
The inclusion factor
While ESMs are still in their infancy, they have an incredible reach, unlike any traditional communication methods that came before it, thanks to mobile-first intranets and networks. Email, bulletin boards and the like never managed to reach frontline workers, as they are the types typically on-the-go without access to a desk or corporate work email address.
The pandemic has only exacerbated the disconnect between frontline workers and the rest of the organization. Creating a central space for news, announcements, policies and everything in between to allow for quick and efficient information sharing, be it with full-time, part-time, seasonal, or furloughed workers, is imperative during times of change and uncertainty.
Interestingly, this part of the workforce has, historically, been all but voiceless, lost in the margins of the enterprise. These "deskless" workers communicate and work differently to the rest of the workforce and therefore need tools that are adaptable, mobile-first, and able to incorporate flexible technologies that connect workers no matter where they are while addressing their unique needs on the job.
Perfecting the balancing act
It's balance, like in all things, that's important. The beauty of an ESM is that it doesn't have to be this managerial nightmare - leaders are free to cultivate their company's own style of communication and make changes whenever needed. From keeping communication completely open to making it strictly one-way from corporate down to its employees, just make sure that it stays true to current company needs, values, and culture.
Whichever style is chosen, it helps to create a clear path of communication nonetheless that breaks down intent, so employees understand why decisions are being made and therefore feel more connected to the business as a whole. During the pandemic, this has never been more crucial.
The final piece of the puzzle is securing full executive buy-in as well as developing and maintaining a clear design and structure in place for using ESMs, so as to better align with the overall goals and growth of the business, including all of its employees.
Having a curated team led by purpose-driven communication born of structure and careful planning will ensure the ESM's focus is maintained throughout periods of growth and change. This means aligning the mission of your ESM with that of your company, while also leaving space for flexibility and adaptation, so changes can be made seamlessly and with as little friction as possible to the workflow.
The use of cutting-edge technology is the backbone of successful 21st century employee communication because it makes the job of managing these networks much easier. With deep advances in machine learning, artificial intelligence, natural language processing, paired with the rise of lightweight microapps (apps that are highly focused on performing just one task excellently), companies can reduce the number of dispersed actions and siloed decision making to decrease the burden on managerial level employees.
Remember that your employees, especially those crucial frontline workers, are most productive when they feel engaged. And in 2020, there's simply no better way to engage them to make them feel like they're part of something bigger.
(Vijay Pullur is the CEO of employee communications & productivity platform, Groupe.io)
© Copyright IBTimes 2022. All rights reserved.