Erykah Badu Concert Banned in Malaysia Because of 'Insult to Islam' Body Art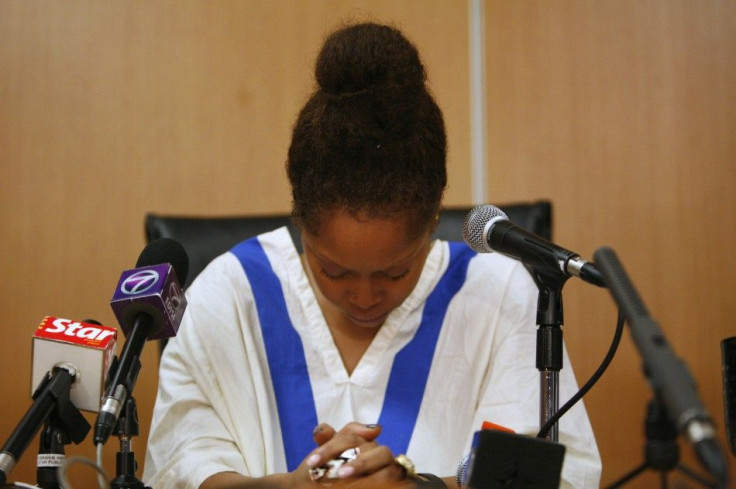 Erykah Badu was banned from performing in concert on Wednesday night by Malaysian authorities after a local newspaper published a photograph of the singer's body art.
According to the Associated Press, over 1,500 people had purchased tickets to watch the soul singer perform in Kuala Lumpur, before the Malaysian information minister announced that the published photo of Badu was an insult to Islam.
The controversial photograph was published in The Star, a local online Malaysian news publication, and showed the word Allah in Arabic painted on Badu's bare shoulders. Badu explained at a press conference on Wednesday that the word was not a permanent tattoo, and that the body art was only part of a photo-shoot inspired by images from The Holy Mountain, a 1976 Alehandro Jodorowsky film full of religious imagery. The singer claims that she does not have permanent tattoos on her body.
I think art is often misunderstood in the realm of religion, and it's OK, said Badu at the press conference. In America, it's a lot different. Art is also misunderstood but it is not such a harsh gesture to promote the names of God. I am learning and understanding about Islam in other countries more as we travel.
The photograph has caused disapproval in the Muslim community, prompting authorities to take firm action.
Malaysia is a modern, forward thinking and outward facing democracy, but we are also a country with deep-set religious and cultural tenets, said Malaysia's Information Minister Dr. Rais Yatim, according to Wall Street Journal. It is important that our religious fundamentals and cultural traditions are upheld, and our religious sensibilities not offended.
The Star has since issued an apology for any offence caused to Muslims, and Badu has expressed that she is disappointed by the situation but can see why the government has taken drastic steps to ban her concerts.
It's sad, because we traveled a long way, Badu said But I'm totally understanding of (the minister's) protection of the laws and its people. He doesn't want anything to happen. I'm good with that.
Despite the ban in Malaysia, Badu is still scheduled to perform in Indonesia, the world's most populous Muslim nation, reported the Jakarta Globe. The Grammy award winner will be at Jakarta's Java Jazz Festival this week.
© Copyright IBTimes 2023. All rights reserved.
FOLLOW MORE IBT NEWS ON THE BELOW CHANNELS