EU Refugee Crisis: Weapons Used At Borders? German Politician Blasted For Supporting Shooting Some Asylum Seekers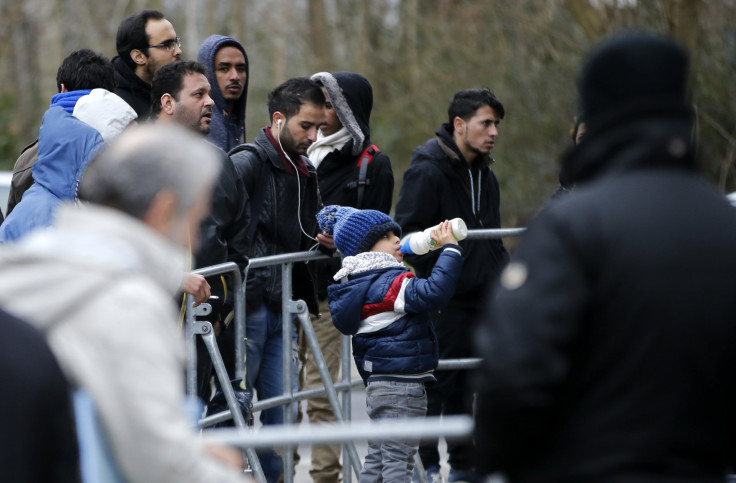 The right-wing Alternative for Germany (AfD) party has drawn criticism after leader Frauke Petry suggested that police could use their weapons on refugees illegally entering the country, the Local reported Monday. Petry made the remarks Saturday, and Beatrix von Storch, deputy leader of the AfD, has been defending the position online ever since.
"The use of weapons against children is rightly not permissible. Women unlike children [are] responsible [for their actions]," von Storch wrote in a Facebook post. Petry called for border police to shoot at refugees only as a "last resort," saying it was essential to stop the influx by coming to an agreement with Austria and other European Union states on border controls.
"No policeman would be ready to fire" at refugees, said Joerg Radek, head of the police union GdP, the Independent reported. "We have already seen that over the course of German history, and we don't ever want to go down that road again."
The term schießbefehl, meaning order to fire, was trending on German Twitter Monday as criticism rained down upon both Petry and von Storch. The young AfD party's popularity has increased and is now in the double digits as Germany continues to struggle to deal with the large influx of refugees. More than 1 million refugees entered Germany in 2015, with many escaping conflict-ridden and repressive states, including Syria, Afghanistan, Iraq and Eritrea.
Asylum-Seekers from Syria in Germany by Month | FindTheData
German Chancellor Angela Merkel has faced increasing criticism in recent months for her open-arms refugee policy. While Merkel has not changed her stance, she said Saturday that many refugees were likely to return home after conflicts end in their countries, citing the wars in the former Yugoslavia in the 1990s as an example.
"We need ... to say to people that this is a temporary residential status and we expect that, once there is peace in Syria again, once IS [the Islamic State group] has been defeated in Iraq, that you go back to your home country with the knowledge that you have gained," Merkel said, Reuters reported.
The United Nations estimates that another million refugees could enter Europe during 2016.
© Copyright IBTimes 2023. All rights reserved.