Eyeing Growth, Mobile King Qualcomm Targets The Internet Of Things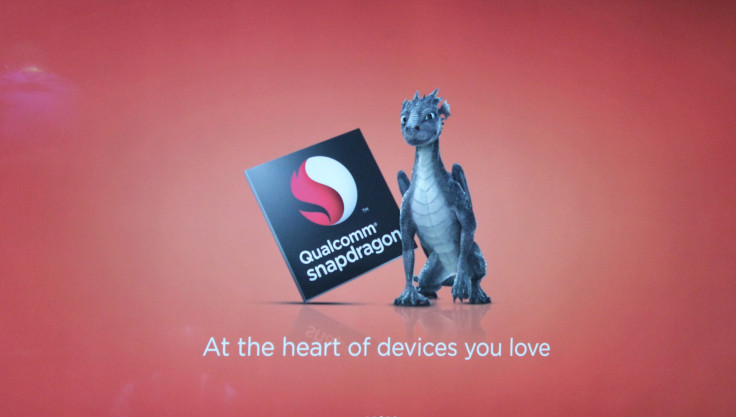 LAS VEGAS -- Qualcomm is well known as one of the primary suppliers of smartphone chips. Indeed, the Snapdragon 810, its top-of-the-line silicon, powers many of the glitzy new devices on display here at the Consumer Electronics Show. But mobiles aren't the only devices utilizing the power of Snapdragon. The company's chips can be found in smartwatches and other wearables, extreme action video cameras and even cars — parts of the Internet of Things ecosystem that represents the company's next big market.
With that in mind, Qualcomm says it is developing its chips to be "device agnostic." The emphasis remains on mobile, but it's also focused on versatility.
"Anything that needs to be mobile probably needs connectivity and it needs a basic feature set: a high-performance CPU, GPU for UI and interface and graphics, DSP for low power audio," said Qualcomm's senior director of marketing, Michelle Leyden-Li. "We didn't necessarily say a smartphone needs that -- we said mobile needs that."
Qualcomm chips can be found in smartwatches like the i.am Puls, the Timex Ironman and the LG G Watch R, and in virtual reality headsets like the Samsung Gear VR and the OGD R-7 glasses. The R7 in particular runs the full processing power of the Snapdragon 805 chip, equipping the headset with such features as high-resolution displays, photos and videos, among many others. Vehicles that use Snapdragon chips in their connected car features include the Maserati Quattroporte and the Cadillac XTS, providing advanced 3D navigation, HD video and streaming, gaming, device sharing and surround sound.
The latest Qualcomm VIVE 802.11ac Wi-Fi solution on the Snapdragon 810 chip allows users to stream 4K video wirelessly, while also providing theater-quality surround sound audio. Qualcomm partnered with audio giant Dolby for the endeavor, with Dolby's software implemented into and processed through Qualcomm's chip.
"The form factor we can be agnostic on, because if we pack the right features in, it should be really flexible to go into any type of device," Leyden-Li said. "We really leave it up to the manufacturer to use whatever they want to use in that processor to bring to life what they need." The strategy may be paying off, as Qualcomm reported a 25 percent gain in operating income, to $1.99 billion, in its most recent fourth quarter.
© Copyright IBTimes 2023. All rights reserved.