'Fifty Shades Darker' Movie 2016 Production Schedule, Location And Possible Smaller Budget Revealed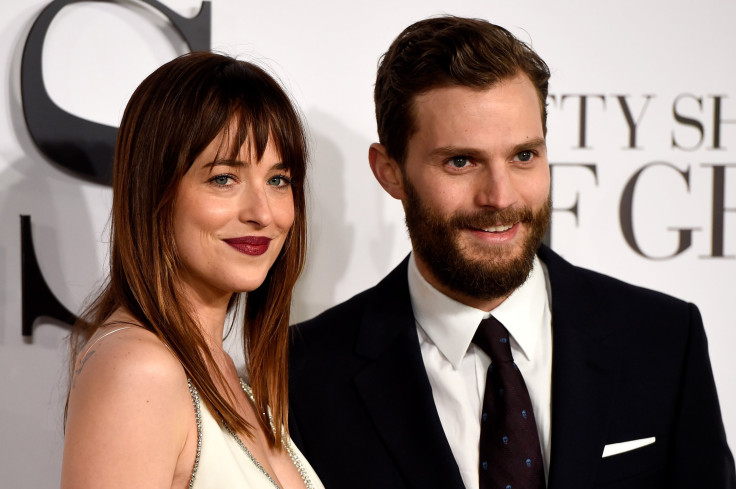 The continuation of Christian Grey and Anastasia Steele's love story is in pre-production. It appears the sequel to last year's massive blockbuster "Fifty Shades of Grey" will begin shooting in Canada next month.
The Directors Guild of Canada, BC District Council's latest production list reveals that "Fifty Shades Darker," the second film in the trilogy, will start filming Tuesday, Feb. 9. The product news comes less than a month after "Fifty Shades" author E.L. James told fans she was "Vancouver bound."
The movie, which is being listed under it's working name, "Further Adventures of Max & Banks 2 & 3," is scheduled to conclude filming July 12. The first "Fifty Shades" film had a similar working title, "The Adventures of Max & Banks." According to previous reports, "Darker" and the third film in the franchise, "Fifty Shades Freed," will shoot back-to-back.
The production listing also reveals that the Gramercy Film Productions sequel has a budget of "over $20 million." According to Box Office Mojo, the first film, which grossed over $570 million at the worldwide box office, had a production budget of $40 million.
"Fifty Shades Darker," which was confirmed for a 2017 release by Universal Pictures, will continue to follow the love story of Christian, a controlling, BDSM-practicing billionaire, played by Jamie Dornan, and Ana, a virginal college student, played by Dakota Johnston. The film will be directed by James Foley who will also head "Freed," which is due in theaters in February 2018.
While Universal has not announced who will play vital characters in the second film, such as Christian's former lover Ms. Robinson, "Fifty Shades" fans can expect to see "Darker" in theaters Feb. 10, 2017.
© Copyright IBTimes 2023. All rights reserved.