Flakka Deaths On The Rise In Florida: 'Insanity' Drug Prompts Meetings To Combat Growing Threat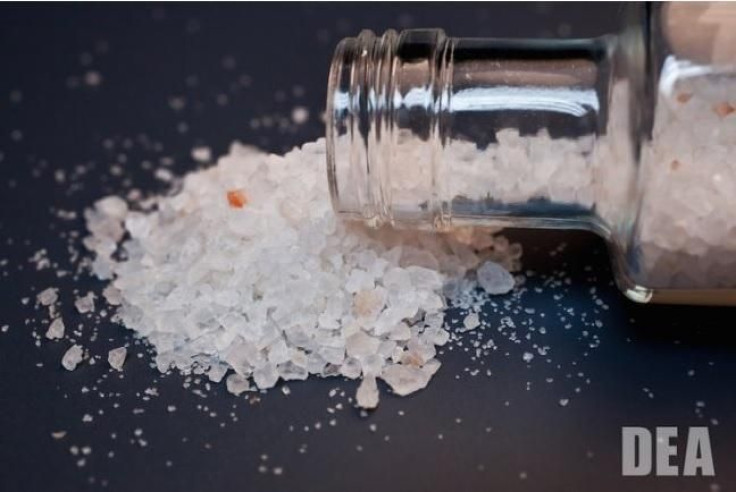 As flakka continues to prompt psychotic behavior from users in South Florida, Broward County's mayor, sheriff and an emergency-room doctor convened on Wednesday for "Facing Flakka: A Community Responds." The purpose of the meeting was to deal with another side effect of the drug: its rising death toll, reports Orlando's WKMG-TV.
Sixteen people have died from using flakka in Broward County since September. The synthetic street drug that is a chemical cousin to the drug bath salts (so named for its physical resemblance to actual bath salts) was not a problem in 2013, when the sheriff's crime lab saw no flakka cases. Fast-forward to 2014, when there were 190 reported flakka-related incidents. And thus far in 2015, there have been 275 cases, Sheriff Scott Israel told those who attended the community meeting, reports Click Orlando.
"This is by far the most dangerous and deadly drug we have had so far ... in this bath salts category," Broward's Chief Medical Examiner Craig Mallak said, according to the Sun Sentinel. And in his opening statements, Broward County Mayor Tim Ryan said the drug "poses a threat to our community and it is a threat we must face together."
When snorted, smoked or injected, flakka causes many users to hallucinate that they're being chased. It can also raise body temperature to 106 degrees, which is why so many flakka-related stories mention that the user "disrobed." Like amphetamines, the drug can create a state of "excited delirium."
News stories of naked users on flakka running through moving traffic, jumping onto cars and trying to have sex with trees have become commonplace.
Emergency room doctor John Cunha told Click Orlando (WKMG's website) that he sees flakka cases every day in the ER, and that it often takes three to five people to subdue someone who has overdosed on flakka, as one of its side effects is a Hulk-like superhuman strength. Oxygen, fluids and sedatives can help, Cunha told Click Orlando, but in fatal cases, the user can die of a heart attack, stroke or kidney failure.
The community leaders in Broward County plan to combat flakka on multiple fronts: by educating public school students about the dangers of flakka; training law enforcement and medical providers in the "best practices" treatment of people high on flakka; to increase outreach to the homeless population, which is "disproportionately" affected by flakka; and to find speakers who will visit schools, churches and community groups to educate on the dangers of flakka.
Meanwhile in Melbourne on Saturday, in neighboring Brevard County, a 17-year-old girl faces felony charges for burglary, battery and criminal mischief while high on flakka. Two men alerted Melbourne police when they saw the teenager emerge from behind a house -- naked, covered in blood, shrieking "I am God," and "I am Satan," reports Click Orlando. She had reportedly jumped through a glass window and ran toward a car, hitting it. She also struck someone outside the home.
"Whatever she was on, it was some mind-altering narcotic," Melbourne Police Commander Dan Lynch, told WKMG partner Florida Today, reports Click Orlando. "The characteristics which [were] exhibited are just like flakka."
© Copyright IBTimes 2023. All rights reserved.