Floods In India Leave At Least 81 Dead Following Cyclone Komen: Report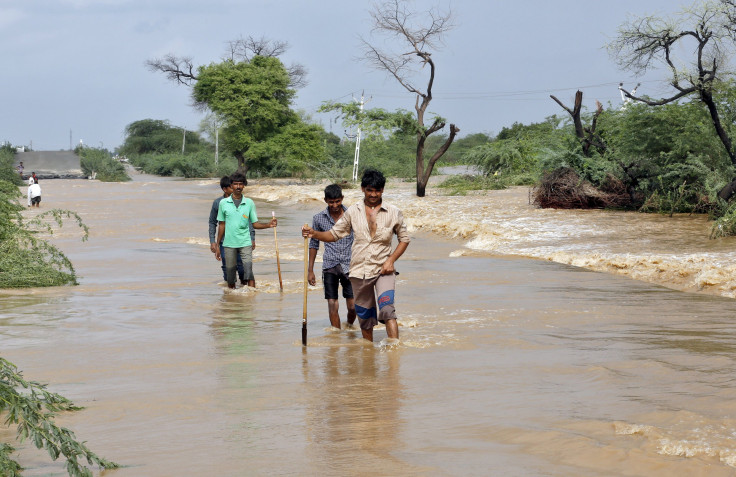 Following weeks of relentless rain and the recent Cyclone Komen, at least 81 people have died in India due to flooding, reported the Times of India Sunday. Two regions in the west -- Gujarat and Rajasthan -- as well as the eastern regions Odisha and West Bengal were hit the hardest.
Forty-eight people died in West Bengal, 28 in Rajasthan and five in Odisha, a home ministry statement said on Sunday, according to the Times of India. Large swaths of regions dealt with the excessive rains as the death toll continued to climb. In West Bengal, for instance, more than 36 million people have been affected by floods in the region with a population of about 90 million. The 48 deaths in the area have come from a range of problems, including walls collapsing, electrocution and drowning.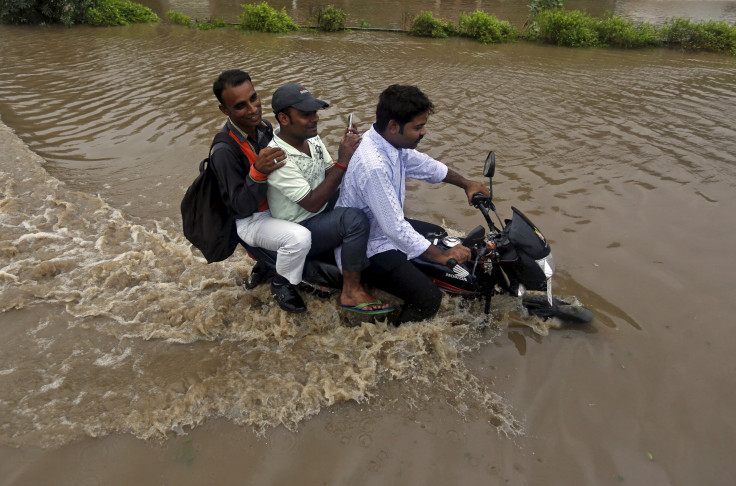 Cyclone Komen, which unleashed deadly rains in Southeast Asia earlier in the week, centered over the border of Bangladesh and India Saturday, further soaking the area suffering from mudslides and flooding. The Indian government said heavy rainfall occurred in isolated places, especially the southwest Bengal districts. The government sent out 121 rescue boats to aid relief efforts in the area and set up some 1,500 relief camps housing hundreds of thousands of people.
In Rajasthan, where 28 people died, the situation is "grim," the government said in a statement, according to the Times of India. More than 630 people have been rescued from the region. Similar efforts are taking place in other heavily affected areas of the country.
A landslide in eastern state of Manipur killed at least 20 on Saturday, according to the BBC. Rescue teams weren't expected to arrive for at least a day, the inclement weather preventing an immediate response. Neighboring country Myanmar said Sunday it expected its death toll to rise, with 27 already dead, reported the BBC. Four western regions in Myanmar have been declared disaster zones. The floods have affected some 156,000 people in total, throughout 12 districts.
© Copyright IBTimes 2023. All rights reserved.
FOLLOW MORE IBT NEWS ON THE BELOW CHANNELS