Flu Shot Season: Ebola Is Scary, But There Is Another Deadly Virus In The US To Worry About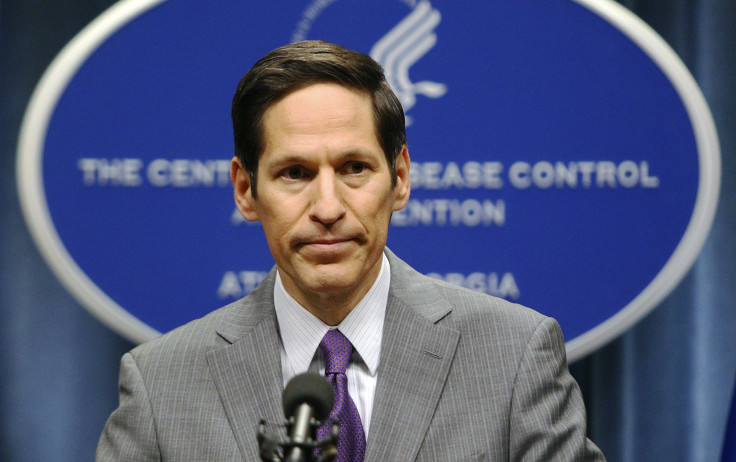 Stop worrying about Ebola and get a flu shot instead. It is far more deadly in the U.S. compared with Ebola and is responsible for some of the worst disease outbreaks in the country's history. In the past year, there have been 9,632 hospitalizations related to influenza, according to the CDC. That's about 36 hospitalizations per 100,000 people in the U.S. Sixty percent of those cases were in people between the ages of 18 and 64.
Health officials confirmed the first case of Ebola in the U.S. Tuesday, prompting panic over a possible outbreak of the virus. How many people have been exposed to the patient? How did the virus get here in the first place? And will it spread? Health experts, however, remain confident that Ebola, which already exists in the U.S. and for which the Centers for Disease Control and Prevention has tried-and-true steps to combat, will not be the deadly epidemic it has been in West Africa.
The common flu, however, is something to worry about it. The proportion of flu-related deaths during the 2013-2014 flu season hovered around 6 percent and remains below the epidemic threshold of 6.8 percent death rate. As of Aug. 16, 2014, there were more than 105 flu-related deaths in children over the past season. Previous seasons saw pediatric deaths range from 35 to over 170.
Flu seasons are unpredictable and often differ in length and severity. However, influenza remains a leading cause of death in the U.S. The CDC estimates that between 1976 and 2007, influenza-related deaths were as high as 49,000. And the virus is constantly changing, presenting health officials with new challenges every season. The CDC recommends a yearly flu vaccine to protect against the virus.
© Copyright IBTimes 2023. All rights reserved.
FOLLOW MORE IBT NEWS ON THE BELOW CHANNELS