FreedomWorks Event: Ted Cruz Says He Wants To 'Carpet Bomb [ISIS] Into Oblivion' At Rising Tide Summit In Iowa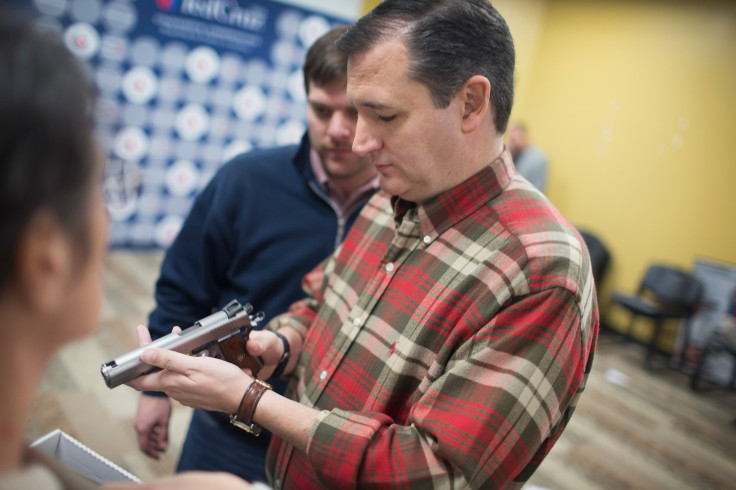 Five Republican presidential candidates spoke at this afternoon's Rising Tide Summit in Cedar Rapids, Iowa, a forum hosted by the conservative FreedomWorks group: Ben Carson, Ted Cruz, Carly Fiorina, Rand Paul and Rick Santorum.
Current GOP nomination frontrunner Donald Trump was not in attendance; nor were Marco Rubio (fourth in the Iowa polls), Jeb Bush (fifth), or Chris Christie (ninth). FreedomWorks said Trump had been invited, but had neither accepted nor declined -- and that they had invited Democratic frontrunner Hillary Clinton as well.
The five candidates focused on terrorism, the national debt, and gun control in their speeches. Cruz and Santorum -- polling at numbers three and 11, respectively, in Iowa -- used aggressive language to describe the action they would take to defend America from terrorists, according to a Des Moines Register report on the event: "If I am elected president, we will defeat radical Islamic terrorism. ... We will carpet bomb them into oblivion. I don't know if sand can glow in the dark, but we're going to find out," Cruz said. The Register reported an enthusiastic audience response to the line.
"Load up the bombers and bomb them back to the 7th century," Santorum said.
Carson, currently polling second in Iowa at 20 percent, shied away from talking much about the Middle East, while Fiorina (sixth) urged, "We must defeat ISIS. It is delusional, ladies and gentleman, as a terrorist attack is ongoing for Barack Obama and Hillary Clinton to be tweeting about gun control."
The event was just one of many political stops in Iowa for most of the candidates this weekend -- Cruz stopped by a gun shop yesterday to voice his Second Amendment support, while Fiorina is headed elsewhere in the state for the next two days. The Iowa caucuses, which are heavily influenced by the votes of evangelical Christians, will be held on Feb. 1.
© Copyright IBTimes 2023. All rights reserved.