Gabon's Bongo Family: Living In Luxury, Paid For By Corruption And Embezzlement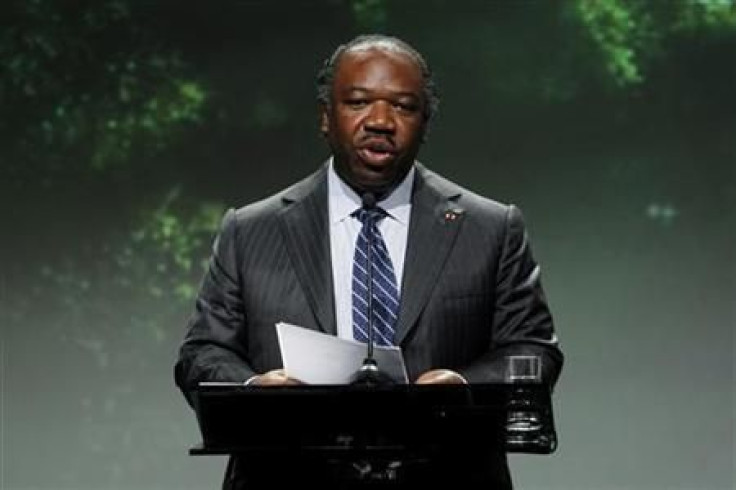 Police in southern France have raided and searched a villa in the city of Nice belonging to the former president of the central African nation of Gabon, Omar Bongo Ondimba, in connection with an investigation of graft and corruption.
Ondimba, who ruled Gabon for 42 years before his death in October 2011, was succeeded by his son, Ali, in 2009.
However, Agence France-Presse reported that it is unclear if the Nice villa is still under the ownership of the Bongo family or some other entity.
On a broader basis, two French judicial officials have been probing how some African leaders, including Equatorial Guinea's President Teodoro Obiang Nguema, Congo-Brazzaville's President Denis Sassou Nguesso and the Bongos of Gabon, purchased lavish villas and mansions in France.
The French judiciary commenced the investigation in response to charges raised by the anti-corruption activist organization, Transparency International, who alleged that African dictators illegally used state funds to acquire luxurious assets and properties in France.
According to a report in Cameroonian media, the Bongo family owned (or currently own) no less than 39 residences across France, including Paris.
PowerIndex reported that the current leader of Gabon, Ali Bongo Ondimba, is suspected of not only having plundered the nation's coffers for his personal use, but also of having committed electoral fraud to remain in power.
"The Bongo family is alleged to have skimmed off 25 percent of the oil-rich nation's gross domestic product over the years, and Omar was said to one of the world's wealthiest heads of state," PI stated.
"In 1999, a US Senate investigation discovered $130 million in his personal bank accounts at Citibank, sourced from Gabon's public finances. A French investigation into Elf Aquitaine was told that Omar received 50 million euros [$67-million] a year from the oil company. Other inquiries turned up fleets of Ferraris, Lamborghinis and limousines in France, along with huge real estate holdings."
Meanwhile, many Gabonese are mired in poverty.
The CIA/World Factbook stated that Gabon's per capita income is four times that of most sub-Saharan African nations, a large portion of the population remains poor due to huge income inequality.
The World Bank said almost one-third of Gabonese live at or below the poverty line.
© Copyright IBTimes 2023. All rights reserved.