Is Gabriel's Rapture' Sexier Than Fifty Shades Of Grey? Author Sylvain Reynard Says ?Seduction Begins With The Mind?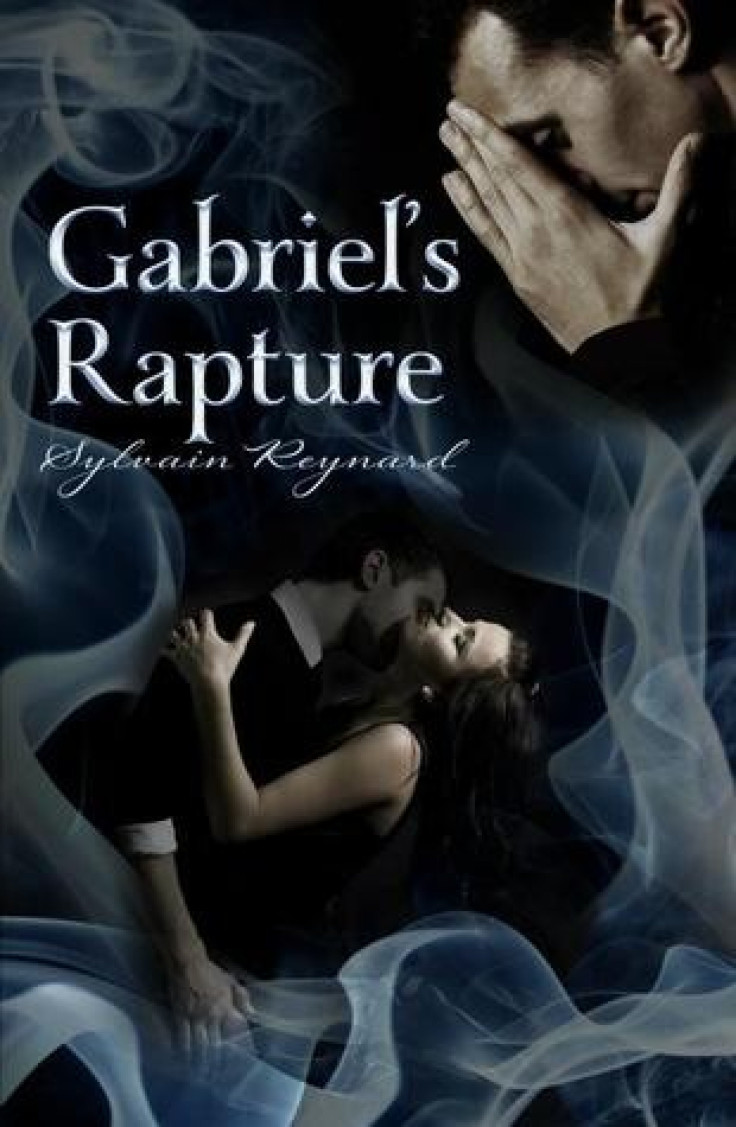 Sylvain Reynard's debut novel Gabriel's Inferno portrays the sultry encounters of a young graduate student, Julianne, and her enigmatic professor, Gabriel Emerson. The romance was hugely popular and fans of the book were eager for a follow up. Their hopes were met when Gabriel's Rapture was released last month. The alluring sequel, which begins in Florence, Italy, focuses on the repercussions of their forbidden love affair.
Both books set themselves apart from the average romance novel. Reynard conveys eroticism through the characters' cerebral connection rather than fixating on the physicality of their affections. The author also incorporates some classical texts into his stories -- the central couple's love of Dante's work makes for some intimate, intriguing passages in 'Gabriel's Rapture.'
The International Business Times had the chance to ask Reynard about his remarkably crafted characters and how he appeals to the reader's imagination.
Gabriel's Rapture touches on issues of religion, philosophy, social theory, and psychology. How did you write about the topics so thoughtfully?
The Professor's life has been consumed by sinful pleasures, academic pursuits, and the tortured poetry of Dante Alighieri. He selfishly pursued his career and his physical satisfaction to the detriment of those around him. In Rapture, we find him continuing the road to redemption that began in Gabriel's Inferno. He's tormented by the thought that he'll never be able to overcome his failures - that his happiness with his beloved Julia will be short-lived.
Gabriel's Rapture is a love story, but it's also about a man's search for happiness. The subjects you mentioned are part of his exploration.
Most romance novels center around the physical intimacy between characters. Yet when it comes to Gabriel and Julianne the eroticism lies more in their verbal interactions. How did you manage to make non-sex scenes so sexy?
Seduction begins in the mind. The Professor understands this and he uses this to his advantage. Many of us find ourselves involved in conversations with people who are only half-listening to us.
When Gabriel speaks to Julia, his focus is on her entirely. That kind of single-minded attention enables him to seduce her with words long before he takes her to bed. For him, word play is foreplay and he's very, very good at it.
Some of the love scenes in Gabriel's Rapture are glossed over. Why did you choose not to explicitly describe each of their encounters?
There's a scene in the novel in which the Professor discusses Botticelli's The Birth of Venus. He claims that Venus's modesty compounds her eroticism, rather than detracts from it. I agree. The hidden, the private, and the unknown - these are the things that tantalize. I leave some things to the reader's imagination knowing based upon their correspondence with me that they have no trouble envisioning what happens behind closed doors ...
Where did you derive inspiration for the books and how were you inspired to develop such intricate characters?
I had in mind a story about an arrogant and brilliant Professor falling in love with a shy but equally intelligent student. Part of the inspiration for their affair was the love of Dante for Beatrice. But beyond that, I was inspired by the culture of colleges and universities. Students and professors have vexed relationships on occasion and I wanted to explore that.
I think we've all encountered eccentric professors. Sometimes the eccentricity is charming, as in the case of Professor Katherine Picton. Sometimes the eccentricity is manifested in arrogance. The Professor both attracts and frustrates Julia (and his readers).
Both Gabriel's Rapture and Gabriel's Inferno are very cinematic stories. Have you been approached by film execs who would like to adapt your books for the screen?
I haven't been approached by anyone in the movie industry. However, when I was writing the two novels I envisioned the story unfolding like a film. The University of Toronto, with its busy, urban feel, is located in the downtown core. The beauty of Florence is its architecture and cobble-stoned streets. I wanted the characters to interact in beautiful, artistic spaces. The backdrop for each scene was extremely important.
Will your next novel be a continuation of this story or will you be working on an entirely new project?
I have a couple of other projects I'm working on, including a romantic comedy. Since the release of Gabriel's Rapture on May 22, I've been deluged with messages from readers asking for a third book about the Professor. When I completed Rapture, I intended it to be the final book in the series. Based on the response of readers, I'm rethinking that decision.
I've already heard from the Professor on this matter and he has given me his approval. He's also made a few suggestions about things he'd like to see in the next book. He can be very accommodating when the mood strikes.
© Copyright IBTimes 2023. All rights reserved.