German Diplomat Expelled From Russia, After Suspected Russian 'Spy' Forced Out Of Bonn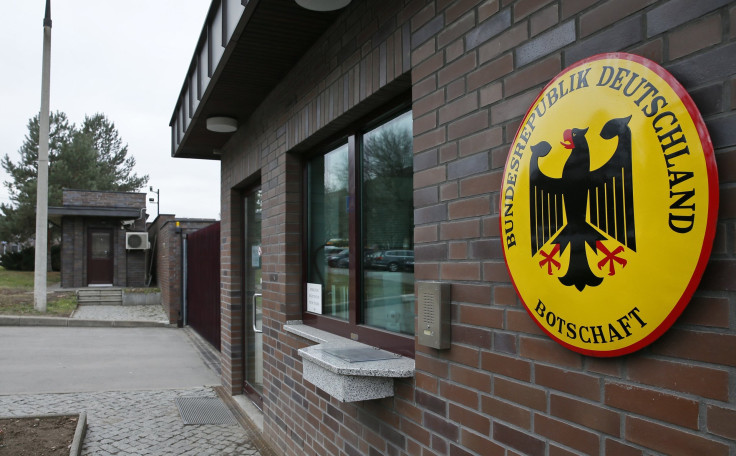 BERLIN (Reuters) - A German diplomat working in Moscow has been expelled, a German government official said, shortly after a Russian diplomat working in Bonn was expelled amid media reports he was a spy.
"We regret this unjustified action and expressed that to the Russian government," a German official said in a statement late on Saturday after Der Spiegel magazine reported the German was expelled in retaliation for the Russian's expulsion.
The German diplomat, a woman, worked at the German embassy in Moscow. The Russian diplomat concerned had been under observation by Germany's anti-espionage agency, the Office of the Protection of the Constitution, for several months, Der Spiegel said.
It noted that other comparable cases of diplomats being expelled in the recent past had not led to retaliation.
In July, Germany told the CIA station chief in Berlin to leave the country in response to questions raised about U.S. intelligence activity in Germany, including the discovery of a suspected U.S. spy in the Defense Ministry.
(Reporting by Erik Kirschbaum; Editing by Stephen Powell)
© Copyright Thomson Reuters 2022. All rights reserved.
FOLLOW MORE IBT NEWS ON THE BELOW CHANNELS