Going to the gym can be tedious (not to mention dangerous in today's post-pandemic reality). You have to get dressed, drive to the gym, and change into your workout clothes -- only to repeat the process all over again in reverse. All of this can take more time than the actual workout. Investing in some fitness equipment for working out at home might be your saving grace.
Aside from removing all the dangers of leaving your home, you can better stay on top of your autumn fitness since the coming snowy months can make traveling a lot more difficult. If you want to get the greatest and latest home fitness equipment, read on ahead.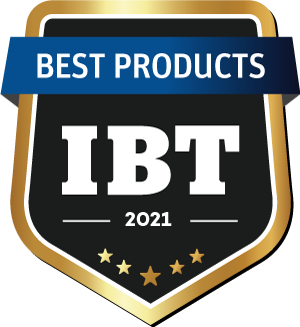 Burn calories without leaving the house. Photo: Maji Sports
Jumping rope can burn 200 to 300 calories in just 15 minutes. That may be more than other continuous cardio exercises like running or bike riding. Whether you are a beginner or are pro-level athlete, this jump rope can be your perfect cardio companion. From normal skipping to serious jump rope training. This rope has been designed to provide the highest level of performance.
Weighing only 180g, this jump is a great tool for any high-speed cardio routine. The 360-degree double ball-bearing system makes it tangle and twist free. And the PVC coated steel cable, with ball bearings for proper rotation, are perfect for smooth motion and super-fast speeds for light warm-ups to grueling cardio routines.
Achieve all the benefits of whole body vibration. Photo: Blue Fin Fitness
Advocates say that as little as 15 minutes a day of whole-body vibration three times a week can support weight loss, burn fat, improve flexibility, enhance blood flow, reduce muscle soreness after exercise, build strength and decrease the stress hormone cortisol.
With 3 silent drive motors that deliver vibration, oscillation and micro-vibration functions, you can achieve total vibration sessions using the settings separately, together, or all three at the same time. Bluefin's 4D vibration plate gives you a workout like no other. Just 10 minutes is enough to give your body an effective whole-body workout, perfect for home fitness!
Save the environment while staying fit. Photo: Maji Sports
This Premium Yoga Mat is made of natural Jute fibers & PER Polymer environmental resin. It's very durable, surprisingly light-weight & has a textured surface for superior grip. It's made from 100% natural materials and it also has antimicrobial properties for extra-sweaty yoga sessions. This mat can also be used for Pilates and other floor exercises.
Because Jute is a natural plant that takes only 45 months to grow to maturity, it makes the mat a sustainable resource. Jute cleans the air by consuming carbon dioxide, and the leaves are a natural soil conditioner. It's clearly a smart and naturally beautiful choice for a cleaner and safer environment.
Take your home fitness to the next level. Photo: Blue Fin Fitness
This exercise bike lets you build muscle and burn calories with its low-impact cross-training compatibility that puts less stress on your joints than typical cardio training. 12 automatic programs plus 24 manual levels of resistance allow you to cycle at pace & simulate cross-country journeys with variable incline & decline levels. The rear flywheel, silent drive system & magnetic braking provide a fluid motion & higher intensity cross-training exercise.
You can measure time, distance, calories burned and your heart rate on the backlit multifunctional LCD display. Push yourself even more & work towards targets to achieve your fitness goals.
This bar allows you to do every workout you want right from home. Photo: Maji Sports
Whether you are at home or on the go, the choice of staying fit and strong will never be an excuse with this portable sports bar with resistance bands setup. This "Anywhere Full Body Gym" allows you to work on all your major muscle groups in the upper and lower body. The easy attachment function on the ends of the bar, which lets you attach carabiners and metal rings, makes it a fast & easy to assemble setup to begin your workout in no time.
The 3 levels of resistance bands (green – beginner, blue – intermediate, yellow – advance) that are included give you the option to increase the intensity & effectiveness of your workout as you make progress or just want to increase the intensity. The option of using a door anchor adds to this bar's versatility by allowing you to use this product for door-based exercises like the Chest Press and Chest Flys.
This folding bench offers you unparalleled versatility. Photo: Blue Fin Fitness
For those looking for a more traditional workout using weights, this folding weight bench is the perfect piece of equipment for you. No space? No problem! This bench can be folded for easier storage in less than 20 seconds. Perfect for apartments and smaller spaces. You can easily switch between the Incline, decline, flat, hyper-extended, sit-up station and curl station settings.
The water-resistant EVA coating ensures your bench lasts a lifetime. The comfortable, clean wipe, antimicrobial EVA coating provides you with a lifetime of intense workouts. And the unique and eye-catching ergonomic seat-pad is specifically designed to offer you a firm but comfortable cushion in all the key areas.
In a gym, your resting time is largely determined by other gym members. Your choice of exercises or equipment depends on what is available when you are working out. All of this rarely fits with the program you've set to meet your objectives. Circuit training, which is indispensable for athletes' weight training, is next to impossible in a gym. Working out at home grants you this freedom. With all of these excellent pieces of equipment, you can start getting on top of your fitness goals this fall and in the coming winter months.
International Business Times offers links to items to help our readers find interesting products. When you buy through links on our site, we may earn an affiliate commission. Here are our
T&C
. For licensing please
click here
.