Ghost Security Hackers, Offshoot Of 'Anonymous,' Claim They Disrupted ISIS Attack By Intercepting Twitter Messages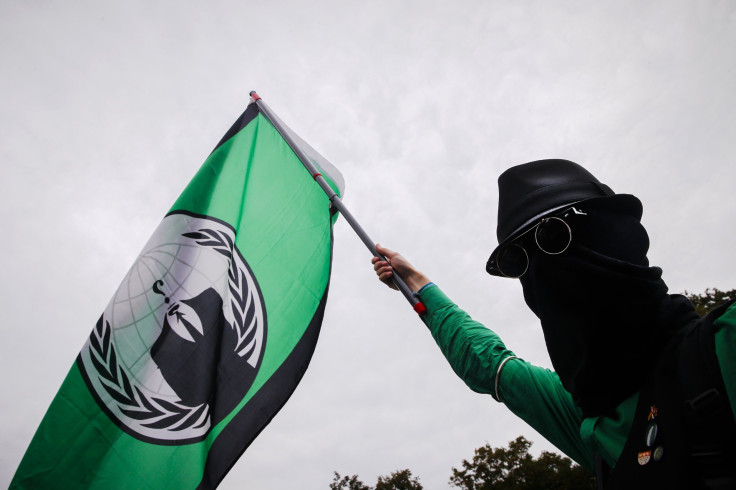 An offshoot of the Anonymous hacking collective claims it intercepted messages sent among members of the Islamic State group earlier this year when the terrorists were planning an attack in Tunisia. The group, which calls itself Ghost Security, is also taking credit for silencing tens of thousands of ISIS-related social media feeds and propaganda websites.
Ghost Security, also known as GhostSec, first became known earlier this year when it called on its thousands of followers to help assemble then publicize a list of known Islamic State Twitter accounts. When Twitter removed many of those accounts (GhostSec claims 59,000 were removed in all), the hacking group then launched a flurry of distributed denial of service attacks against known ISIS websites, knocking them offline for various periods of time. Now the group claims it intercepted tweets among ISIS members and forwarded them to international law enforcement.
"They started to talk about an old Jewish town in Tunisia right after the first beach attack," a member of GhostSec told RT News Tuesday in reference to the deadly hotel attack that killed 38 people in a Sousse resort in June. "We looked further into that and then we noticed that we were actually onto something. We looked a little closer, waited a couple of hours and alerted the authorities. A couple of days later they told us what had been done on our information and confirmed that we did prevent a terrorist attack."
It's the latest battle between the Islamic State's corps of cyber jihadis and Anonymous, the shadowy hacking group that frequently inserts itself into social flashpoints. Anonymous is generally involved in anti-corporate hacking, but has sought to work with Twitter to silence Islamic State accounts, an essential method of terrorist propaganda and recruitment. They were so successful, ISIS this year began distributing a list of nearly 200 assassination targets, which included a number of prominent Anonymous Twitter accounts.
GhostSec is made up of roughly 12 core members, but relies on hundreds of part-time volunteers to find out which accounts should be targeted. ISIS relies on a rotating cast of 50,000 to 70,000 accounts, the New York Times previously reported, though a number of international terrorism experts have said it's impossible to verify how much of an effect Anonymous is having, if any.
"Our mission is to eliminate the online presence of Islamic extremist groups such as Islamic State, al Qaeda, al-Nusra, Boko Haram and al-Shabab in an effort to stymie their recruitment and limit their ability to organize international terrorist efforts," GhostSec's website states. "Removing content involves both official channels, reporting the content to the site hosts and requesting it be removed, and the employment of digital weapons to forcibly remove content where official channels fail."
© Copyright IBTimes 2022. All rights reserved.
FOLLOW MORE IBT NEWS ON THE BELOW CHANNELS