Gift Ideas For Book Lovers 2015: 16 Presents To Buy Readers This Christmas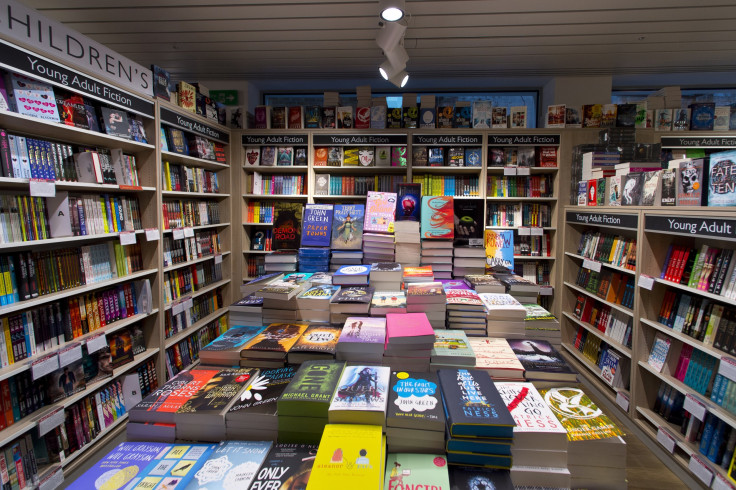 Books can be a wonderful gift, but if someone already has a massive library, you might want to skip buying more reading material. However, there are plenty of book-related gifts that will make your reader happy on Christmas morning. Check out a few present ideas for your favorite book lover:
For Fashionable Readers -- Out of Print Clothing focuses on printing the covers of literary classics on comfortable t-shirts ($28), sweatshirts ($42), socks ($10) and more. With cuts for men and women and covers including everything from "Goodnight Moon" to "1984," there is something for everyone's tastes.
For Interior Decorators -- Posters are a great accent to those book shelves. Try a minimalist poster ($16) from Creative Daffodil for someone who loves classic authors. Litographs prints entire books on posters ($24). While it's largely classics like "The Great Gatsby," there are also quite a few newer selections like "Outlander." Pillows are also great decorations that come in handy when reading all day. Try a "Reading takes you on the greatest adventures" pillow ($22) or a "Just one more chapter" pillow ($35) for your book lover.
For Scent Lovers -- Paddywax sells candles ($15-21) that smell like books. Demeter also sells perfumes that allow book lovers to take the scent of a library anywhere they go (samples start at $2.50).
For Travelers -- Help them map out their next road trip with a map from Hog Island Press marking the settings for 42 great American novels ($30). After they have their vacation planned, they can read on dark flights or car rides with a book light ($9.99). They can also mark their luggage with tags featuring classic books from Penguin Random House, like "On the Road" and "Lost Girl" ($7).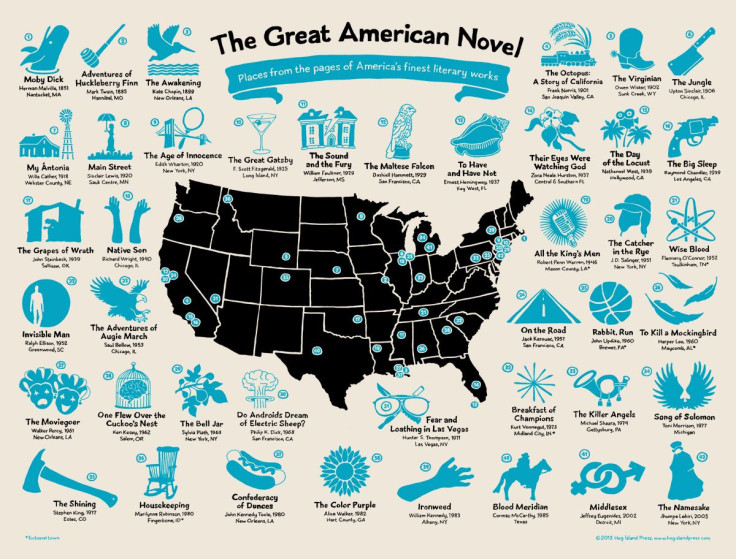 For Lenders -- If your book lover's personal library feels more like a public one, they might benefit from a library kit ($14.99). Cute bookplates are also a great way to keep track of who owns which book. BookplateInk will personalize the labels (starting at $50), but they also have inexpensive blank versions ($8).
For The Over 21 Readers -- "Tequila Mockingbird" by Tim Federle ($10.99) has fun cocktail recipes that are also literary puns. Wine charms ($18) with different genres would be great if you're unsure of your loved one's favorite books.
© Copyright IBTimes 2023. All rights reserved.