Glenn Close Cast In Amazon's Zombie Comedy 'Sea Oak'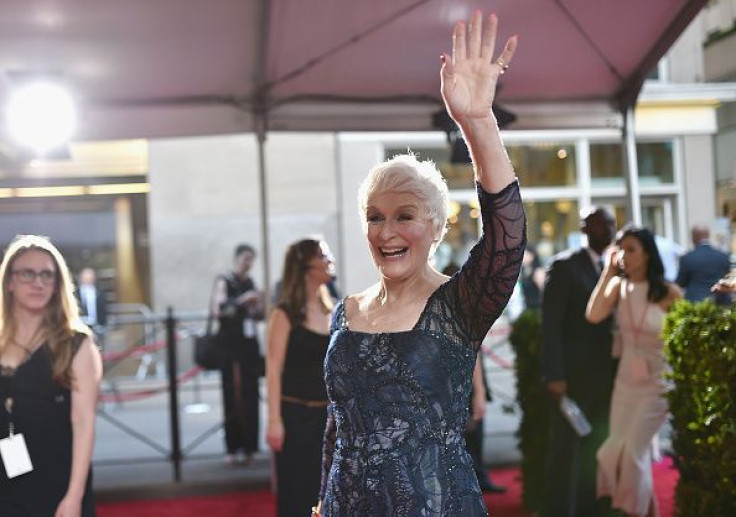 Glenn Close has been cast in Amazon's zombie comedy series, "Sea Oak."
According to The Hollywood Reporter, Close will play the role of Aunt Bernie, a working class woman who is tragically killed during a home invasion. Aunt Bernie will eventually return from the dead, but she will no longer be the kind-hearted soul she once was. During her time on Earth, Aunt Bernie will attempt to complete her unfinished business, which involves her stripper nephew and nieces, who are all living in a subsidized housing complex.
Read: "Transparent" Season 4 returns to Amazon Prime
As of late, "Sea Oak" hasn't been officially picked up for series. But Amazon is already working on a pilot for the comedy show. If ever "Sea Oak" will receive the green light, it will serve as Close's first series regular gig since 2012's "Damages," according to TV Line.
Close has earned two Emmy wins for lead actress in a drama and four nominations for her role as Patty Hewes in five seasons of "Damages." Close also earned a Golden Globe nomination for her impressive portrayal of Patty in "Damages." Following the series' end, Close returned to the Broadway stage, where she reprised her Tony-winning role as Norma Desmond in "Sunset Boulevard."
"Sea Oak" is written by George Saunders and executive produced by Jonathan Krauss through his Affiliated Pictures banner. He will be working closely with co-executive producers Lael Smith and Kier McFarlane.
Close's other acting credits include "Guardians of the Galaxy," "Fatal Attraction," "The Natural," "The Big Chill." She will also star in "The Wife." In addition, she performed in "The Real Thing" and "Death and the Maiden" and received Tony nominations for both shows. As for her TV credits, she starred in "The Shield," "Strip Search," "The Lion in Winter," "A Century of Women" and "Rabbit Ears Production."
In March, Amazon also picked up two other comedy pilots, namely, "Love You More" and "The Climb." The former will follow the life of a New York City cabaret sensation named Karen Best (Bridget Everett). She is a big girl with equally big dreams. "The Climb," on the other hand, will center on two best friends who are stuck in the same dead-end job. In an attempt to change their lives, they will try to become famous on the internet, according to Deadline.
© Copyright IBTimes 2023. All rights reserved.