Google Deal Shows Cash-Rich Cos May Not Need to Tap Loan Market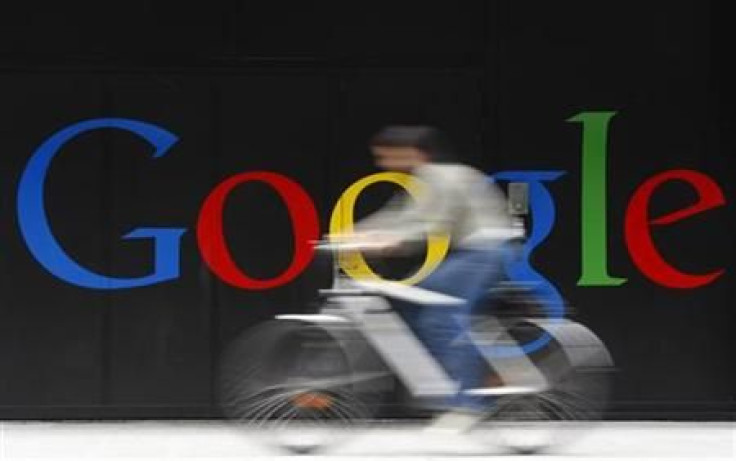 Google Inc's $12.5 billion acquisition of Motorola Mobility Holdings Inc suggests that cash-rich companies may not need to access the syndicated loan markets to pay for multi-billion purchases, sources told Thomson Reuters LPC Tuesday.
"Google has $39 billion of cash earning zero and an existing $4 billion loan. I'm not sure they need to borrow anything," a senior banker said. "It's an all-cash acquisition. With $39 billion of cash, which is growing at $10 billion a year, it's highly unlikely they will borrow. I don't see any need for it."
Highly rated companies usually tap the syndicated loan market for short-term bridge facilities to cover the cost of jumbo acquisition deals before raising cheaper longer-term financing in the bond market. Some cash-rich companies, however, can now afford to bypass the loan market.
After record corporate profits in 2010 and 2011, companies are flush with cash that is diluting or not earning interest. Rather than let it sit on their balance sheets or give it back to shareholders, many companies are putting it to work via acquisitions.
Another three US M&A deals were announced Monday. These include Time Warner Cable Inc's purchase of cable operator Insight Communications from Carlyle Group for $3 billion; Cargill Inc's deal to buy animal feeds producer Provimi from Permira for $2.1 billion; and Transocean Ltd's $1.43 billion offer for Aker Drilling ASA.
The day ranks as the largest "Merger Monday" in the U.S. since April 4, when Texas Instruments acquired National Semiconductor and KKR acquired Capsugel.
Exactly how this pickup in M&A activity will affect U.S. investment grade lending remains to be seen as wealthy investment grade companies such as Google could choose to put this money to work or go straight to the bond market for longer-term financing.
Google has an existing $3 billion, three-year revolver that it entered into in the summer of 2010. The loan was the first step of the internet technology company into the syndicated loan market. JP Morgan, Morgan Stanley and Goldman Sachs were lead arrangers.
None of these banks are understood to currently be in discussions with the company regarding a jumbo M&A loan financing, according to sources following the matter.
Google's advisor choice gives further evidence that Google may not tap a large U.S. bank to back the Motorola acquisition, sources said. Boutique investment bank Lazard Ltd is advising Google on the purchase, which is not considered a go-to advisor if a corporate needs a large loan.
Motorola's advisors are also boutique investment banks, Centerview Partners and Qatalyst Partners.
Google's double-A rating profile could also give the company open access to the bond market, which would save the fees involved in a bridge loan.
ECOLAB FINANCING
Disinfectant maker Ecolab may also skip the loan market in its plan to acquire water treatment concern Nalco Holding Co. Early last month, Ecolab announced it would purchase Nalco without committed financing. The company is understood to be evaluating the optimal way to finance its planned acquisition and has not yet tapped a lead arranger.
The delay has left senior bankers wondering whether the company will opt to use loans at all to back its plans and is further testament to confidence regarding the company's ability to come up with the necessary funds to back its acquisition.
INVESTMENT GRADE M&A
The Google-Motorola deal marks the second-largest M&A transaction involving technology companies this year, behind Microsoft's acquisition of Skype in May, according to Thomson Reuters data. It is also Google's largest M&A deal in history, surpassing its acquisition of DoubleClick for $3.1 billion in 2007, according to the same data.
It brings the value of worldwide high technology M&A to $125.7 billion, the strongest year for M&A in the sector since 2007.
The volume of worldwide M&A totals $1.8 trillion for year-to-date 2011, a 31 percent increase over last year at this time. U.S. targeted M&A totals $775.4 billion, up 76 percent from year-to-date 2010. Monthly M&A activity through August 15 totals $83.9 billion.
© Copyright Thomson Reuters 2023. All rights reserved.