'Gotham' Season 4 Spoilers: Cory Michael Smith Talks Riddler's Future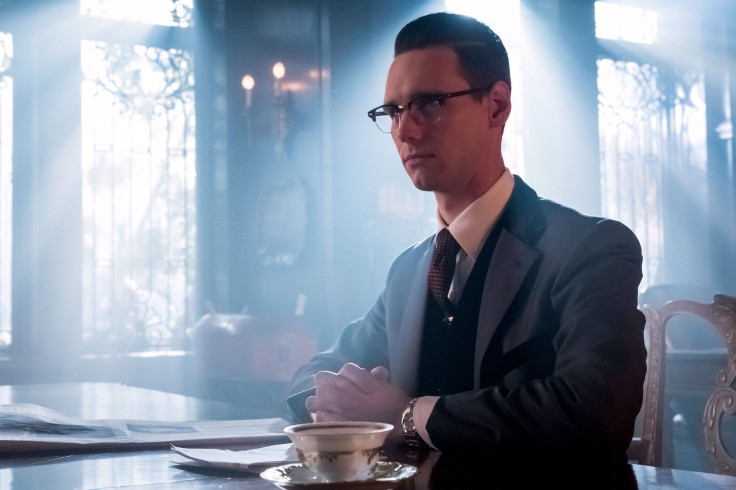 Ed Nygma (Cory Michael Smith) wasn't in a good place when "Gotham" Season 3 left off. Who would be, trapped in a giant ice block by their former friend-turned-enemy?
But Nygma, who has chosen to go by the name Riddler, is going to escape his ice prison in Season 4. He might encounter a personal crisis after that, but Smith told Parade that he'll be back to his villainous self in no time.
"I love how dynamic I've been able to make him. I love how much he's changed, and I know where I want to go with him. I just have such a good time being allowed to be snarky and intelligent in a world that is often just quite bluntly violent, to be the one who is outsmarting the one who has the ideas and the one who gets to be tickled by that fact," he said.
Next season, executive producer John Stephen said that the Riddler will be getting help from unexpected sources.
"We have all these families that are being created this year, and one of the families is going to be a brand new and very different Lee Tompkins, together with Ed Nygma and Solomon Grundy, who is Butch Gilzean obviously," he told Cinema Blend. "When Butch becomes Solomon Grundy, he doesn't remember his former life, so when he runs into Ed Nygma, he doesn't remember that he wants to rip his head off. And Ed, who is suffering the effects of being frozen for three months, needs Grundy's help to get strong again. The three of them form this weird little family."
Another friendship to be formed next season will be Selina Kyle (Carmen Bicondova) and Tabitha Galavan (Jessica Lucas). The two had little interaction over the past few seasons, but now, it will be Tabitha teaching Selina the ropes so she could transition into the Catwoman. "Those skills that you associate with grown-up Catwoman, we're going to see Tabitha start teaching her at the beginning of this year," Stephen told TV Insider.
"Gotham" Season 4 will premiere on Sept. 21 on FOX.
© Copyright IBTimes 2022. All rights reserved.
FOLLOW MORE IBT NEWS ON THE BELOW CHANNELS