Halal Sex Shop Opening For Muslims In Mecca, Saudi Arabia: Report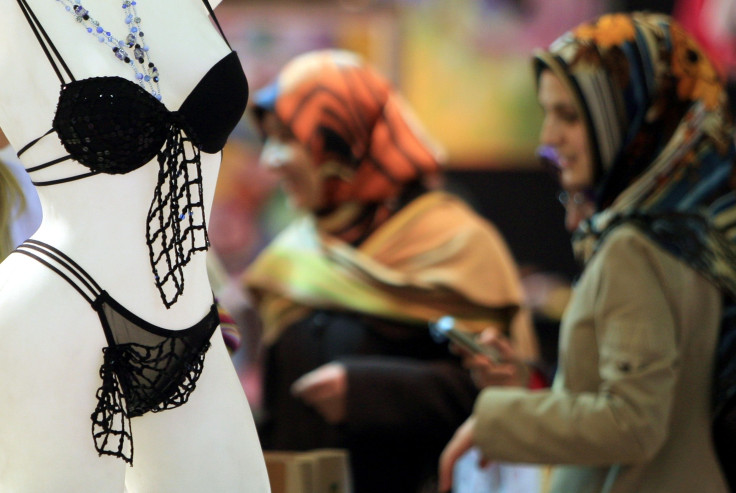 Halal is a lifestyle for many adherents of Islam, and the topic of sexuality is mostly taboo among Muslims. Combining the two might seem a toxic mix, but the recent appearance of sex shops catering to Muslims -- even in Mecca, Saudi Arabia, the center of the Islamic faith -- indicates there is a market for certain adult products.
A store called Halal Sex Shop is expected to open soon in Mecca, according to a report on Alyaoum24, an Arabic news portal, which did not specify an opening date. Owner Abdelaziz Aouragh said the products at his store are halal-observant and target married couples trying to enhance their sex lives. "Our products [do] not include inflatable dolls, but products that increase feelings of sensuality and improve the atmosphere between the couple in [their] sexual relationship," Aouragh told Alyaoum24. While halal typically refers to food and beverages that are permissible for consumption by Muslims, it also guides the use of objects under Islamic law.
With the help of German company Beate Uhse, one of the largest sex product vendors in Europe, Aouragh is reportedly selling 18 Islam-appropriate sex toys in his Mecca store.
Muslims are typically viewed as not very sexually active, and many people think Muslim women are repressed sexually within their marriages, but Aouragh wants to change the negative stereotypes. "The image of women in the kitchen with burqa is not a true picture," he said. "There is a lot of love and respect Islam has for adult women. Our store puts women at the center, offers information, and provides answers to frequently asked questions on sex."
Aouragh, a Moroccan Muslim, consulted with an Islamic cleric in Saudi Arabia before receiving permission to sell the halal sex products that would lead to "the improvement of the sexual relationship between husband and wife," he said in an interview with Agence France-Presse last year. Aouragh also founded the Amsterdam-based sex product vendor El Asira several years back, which now has a successful online division, according to reports.
The first Halal Sex Shop opened in Turkey in 2013, Alyaoum24 reported. But previous reports of halal sex shops in various European cities with large Muslim populations have been discredited.
© Copyright IBTimes 2023. All rights reserved.
FOLLOW MORE IBT NEWS ON THE BELOW CHANNELS