Hamas and Israel Reach Gaza Cease-Fire Deal After 7-Week War Killed More Than 2,100 People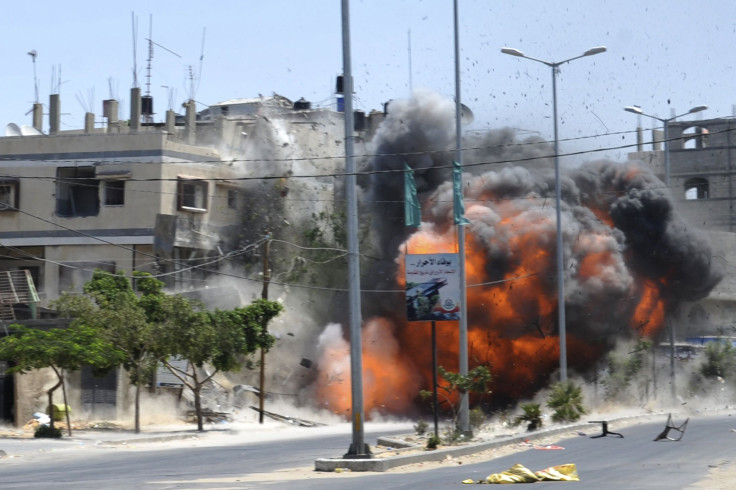 Officials from the Palestinian leadership said Tuesday that a cease-fire deal had been reached between Hamas and Israel, ending a seven-week-long war in Gaza that has killed more than 2,100 people, according to the Gaza Health Ministry.
"An agreement has been reached between the two sides and we are awaiting the announcement from Cairo to determine the zero hour for implementation," Hamas spokesman Sami Abu Zuhri said in Gaza, according to Reuters. Israeli media reported that Prime Minister Benjamin Netanyahu's cabinet announced the approval of the deal, but had some objections.
The announcement comes after weeks of negotiations between Hamas and Israel, which were spearheaded by the Egyptian government in Cairo. Several cease-fires have been announced in recent weeks, but have broken down within days and often within hours. Both sides have accused the other of breaking the deals.
The cease-fire details are still unknown, though the deal is supposed to allow for the opening of border crossings into the Strip to permit the free-flow of humanitarian aid. Hamas officials did not say immediately if the deal would allow construction materials to enter Gaza. The Israeli Defense Force (IDF) hit three high-rise buildings over the past several days, flattening them after warning their occupants to evacuate and to leave locations where Hamas was, according to Israel, basing terrorist activities.
According to Reuters, the cease-fire will begin at 4 p.m. EST Tuesday, or 11 p.m. local time.
© Copyright IBTimes 2023. All rights reserved.