Here's Why Dentist Fees In Russia Will Become Extremely Expensive
KEY POINTS
Dental equipment and materials face a virtually frozen supply chain
Russia's dental industry is almost entirely dependent on imports
Dentists are now raising prices while looking for alternatives
The price of dental equipment in Russia continues to rise following sanctions imposed by countries over the invasion of Ukraine.
"Getting one's teeth treated has always been a luxury, and now even more so," the owner of a dental clinic in the Siberian city of Krasnoyarsk, identified only as Inna, was quoted as saying by the United States-funded Radio Free Europe/Radio Liberty.
The European Union, along with several countries such as the U.S. and United Kingdom, imposed various sanctions on Russia or Russian individuals following the start of the invasion of Ukraine on Feb. 24.
Russia's dental industry is almost entirely dependent on imports of equipment and materials from Europe and the U.S., which are reportedly facing a virtually frozen supply chain.
Every piece of dental equipment and material in Inna's clinic, like fillings, implants, prosthetics, crowns and cement, among other essential items, is imported "without exception," she said.
While these were previously ordered from European suppliers, many located in Germany and Italy, the supply chain has all but dried up, and the supplies now cost exorbitant prices.
An American filling material called Filtek, for example, now costs at least 4,300 rubles ($79) compared to 1,800 rubles ($33) back in February, Inna said.
Meanwhile, anesthesia now costs 950 rubles ($17.50) compared to 700 rubles ($13) at the start of the war in Ukraine.
Daily consumables such as paper, aprons and saliva ejectors have also risen in cost, with some supplies becoming four times more expensive, according to Igor Roden, an orthopedist, chief physician and owner of a network of dental clinics in the city of Tyumen.
Inna and other dentists were able to stockpile supplies before sanctions were imposed on Russia for invading Ukraine. But stockpiling can only go so far as medical materials have a shelf life of about a year.
Amid a consistent flow of patients and rising costs, it is "impossible" to maintain the same prices "no matter how much you care for your patients," according to Inna.
"We understand that people no longer have money and for many it's expensive, but what can we do? We cannot work at a loss," she said.
An initial appointment reportedly cost 700 rubles ($13) in the past, while a follow-up was 500 rubles ($9). The latter now costs twice at 1,000 rubles ($18).
In addition to raising prices, Russian dentists are also mulling whether to use potentially inferior alternatives for supplies.
However, they are adamant about not using domestic products due to poor quality and little selection.
"We looked at what we could find in Russia. To be honest, there is no comparison with foreign materials. We don't want the client to return to us in a week, for example, with a filling that's fallen out. We will lose more on this than we will earn," said Inna, who described using Russian counterparts as a "nightmare."
"With ours so far, it's Russian roulette. And not with one bullet in the drum but vice versa, when there's only one empty chamber," she said.
As a last resort, Inna said she may switch to supplies from China. The cost of Chinese supplies is comparable to European equipment, and they look good "on paper."
However, Inna does not know how they will hold up in practice since "there's no one to ask."
"Everyone else worked with imports from Europe or the United States, so they can't give advice about which is better," she said.
The dentist is now encouraging people to get their teeth examined before costs go up even higher. She still hopes the supply problems will be resolved.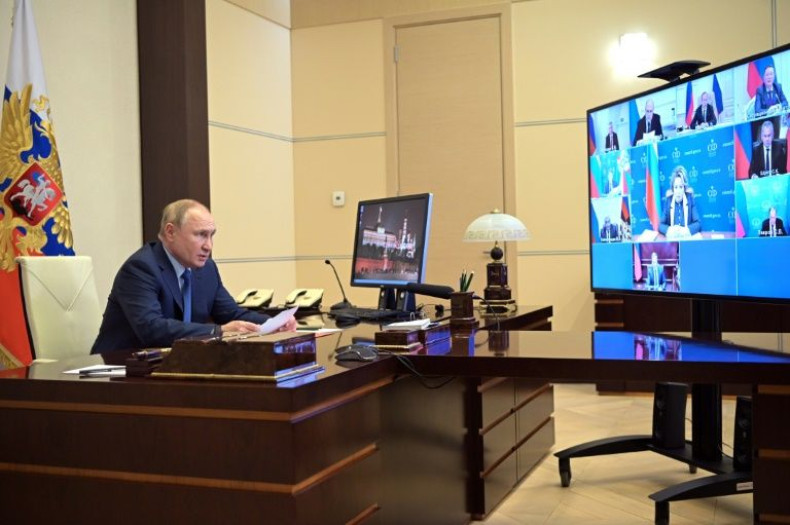 © Copyright IBTimes 2022. All rights reserved.